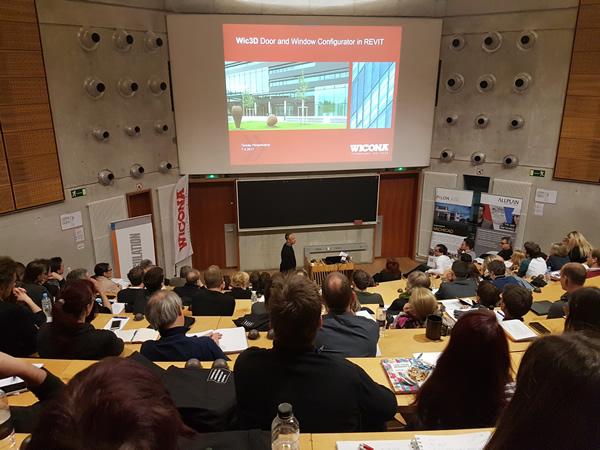 Photo source
www.wicona.com
WICONA and BIM - Presentation to Slovenian Architects.
The Slovenian Chamber of Architects (ZAPS) invited its members to a specialist congress taking place on 7 April 2017 in the Ljubljana Exhibition and Convention Centre, on the subject of "BIM for Architects".WICONA was a sponsor at this event and was able to present the experience there that they have gained with BIM.
There is a significant requirement for information on the subject of BIM. The ZAPS Conference on BIM drew about 120 participants from Slovenia, around 100 of which were architects.
Starting with a presentation on the fundamentals of BIM, architects initiated an intensive  exchange of experiences, across fifteen presentations, on introducing BIM in architectural practice, recommended tools and approaches, and practical case studies.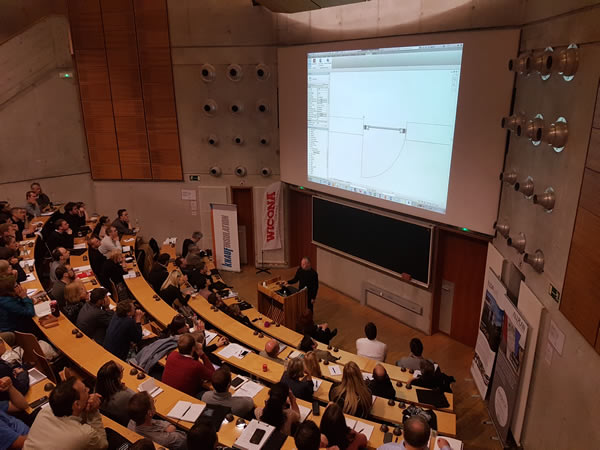 A key topic on the considerations were the manner of collaboration and the coordination of tasks between architects and specialist engineers during construction. Suppliers of specialist software presented the benefits of their IT solutions to the discussion.
Three renowned guest speakers contributed their international experience: Thomas Corrie, Partner at Hopkins Architects whose head office is in London, talked about the work of this large international office since introducing BIM in 2010 and about impressive reference objects such as the London Velodrome and a laboratory for Princeton University.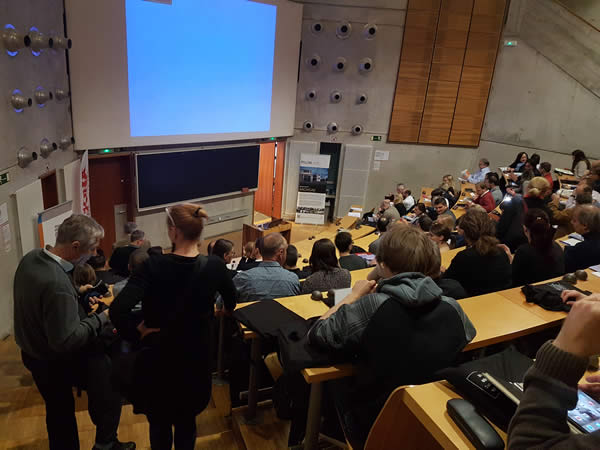 Havard Vassau, design technologist for the Norwegian architectural practice Snøhetta, shared his expertise.
Technologies and visualisation for BIM are his specialist area. Snøhetta gained international recognition with the construction of buildings such as the the Norwegian National Opera house in Oslo and the Alexandria Library; WICONA has also already completed projects with the Norwegian firm.
In the third specialist lecture, Mojca Roženičnik Korošec, who works in the United Kingdom on BIM projects, presented the practical experience of the firm BIM Ninja.
As one of the main sponsors of the architectural event, WICONA had the opportunity to present the aluminium systems company itself, its activities in Slovenia but, most of all, the successful BIM work of those architects present.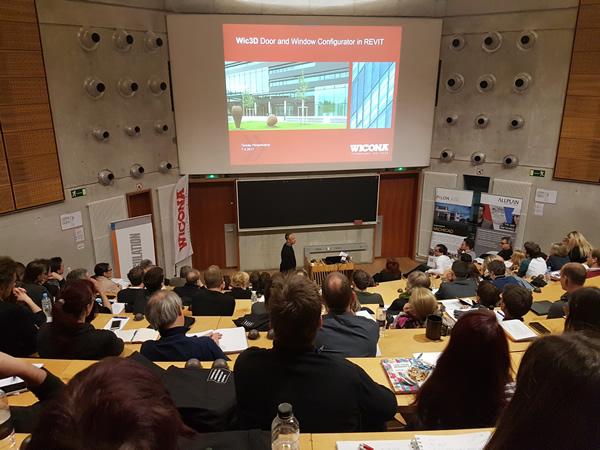 600
450
www.wicona.com
2017-05-30T09:30:00
Architect Event in Ljubljana
glassonweb.com