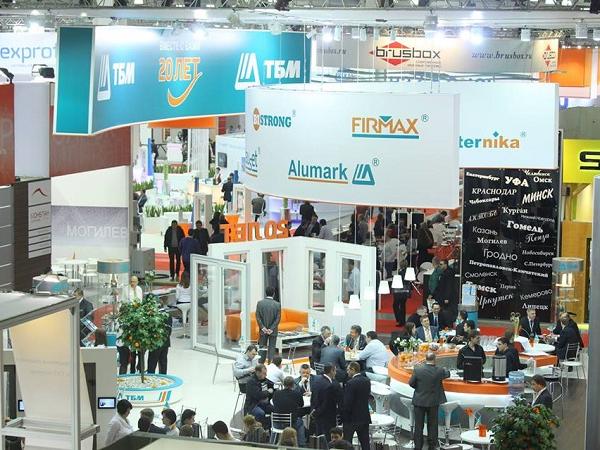 Photo source
batimat-rus.com
BATIMAT RUSSIA, the largest international construction and interior exhibition in Russia, will traditionally take place in Moscow, the Crocus Expo IEC, from 12 to 15 March 2019.
Exhibition theme - «Innovations and Design»
In 2018, the attendance record was set again – 103,725 people from 80 regions of Russia and 56 countries of the world visited the exhibition. More than 1,005 exhibiting companies, including major Russian and foreign manufacturers and suppliers, specialized organizations and associations, took part in BATIMAT RUSSIA 2018. 87 companies participated in special projects and designers' expositions. The total area of ​​the exhibition was more than 100,000 sqm.
In 2019, BATIMAT RUSSIA will occupy all three pavilions of one of the largest exhibition centers in the world – the Crocus Expo International Exhibition Center – and will be extended with the new themed sections.
The results of 2018 showed that BATIMAT RUSSIA is in high demand. This is the main event in construction technologies and interior solutions, an effective business platform allowing to find new customers from a large number of target visitors, increase sales and expand sales geography.
"We are proud that this event is a success, exhibitors and visitors show high level of professionalism, which once again proves that BATIMAT RUSSIA is one of the main landmarks in construction and interior sectors. This is a unique event, where business, design and teamwork create a perfect setting for achieving a single goal," Alexey Striganov, General Director of Media Globe–Crocus, says.
"During the four days of the exhibition we witnessed the best examples of designers' creativity in partnership with leading manufacturers and suppliers of finishing materials, ceramics, plumbing and other products. This means that now we can start preparing for the next season with an even greater desire to maintain our leadership in construction technologies, interior solutions and responding to business and market demands."
BATIMAT RUSSIA traditionally hosts an extensive range of events and special projects for all categories of participants and visitors.
Professional conferences, round tables, seminars on trends and prospects of construction retail in Russia – Retail Strategy Forum with the participation of manufacturers, distributors and building retail chains; application of BIM technologies in design; technical regulation and new standards in construction; presentation of innovative building materials by residents of the Skolkovo Foundation and Passive House; object design section; master classes with leading Russian and foreign architects and designers; WordSkills – competition among young professionals, which is held with the support of the President of the Russian Federation; and BATIMAT INSIDE competition, which has already become a traditional All-Russian interior design contest.
The annual Complex Solutions exposition is one of the bright sections of BATIMAT RUSSIA, where well-known Russian and foreign (from 2019) architects, designers and professional schools (the British Higher School of Art and Design, the Details Design School) have the opportunity to create an interior concept on a given topic and present it on their personal stand.
They are conductors between building and finishing materials and a comfortable house. For them, this is an opportunity to speak out, work with innovations that have just appeared on the Russian market, and demonstrate their application in a new perspective, in combination with furniture and decorative objects.
In 2019, area of the Designers' Alley will expand significantly, new sections will appear, list of participants will be extended. Professionals will show, how interior trends arise, what are the elements that form the style and fashion trends. The Complex Solutions project, which knows no equals in Russia, provides an opportunity to build a direct dialogue with the masters of Russian architecture and design.
Media partners of the International Construction and Interior Exhibition BATIMAT RUSSIA are Channel One, TVOY DOM, BOBER, PEREDELKA TV, MOSCOW 24, RBС, etc. You can find reports of the past years in the Video section on exhibition website. Together with the organizers, the team of industry, business and interior printed media and Internet media provide coverage of the exhibition and the business program.
During the four exhibition days BATIMAT RUSSIA will host about 30 forums, conferences, round tables, and 65 master classes, where more than 100 speakers will perform.
BATIMAT RUSSIA consolidates the market of construction and finishing materials, and allows to gather at the same site chief executives of construction and interior sectors, as well as representatives of design industry, to strengthen the current business connections and acquire the new ones.
Take part in the 8th International Construction and Interior Exhibition BATIMAT RUSSIA, held from 12 to 15 March 2019 in all three pavilions of the Crocus Expo IEC.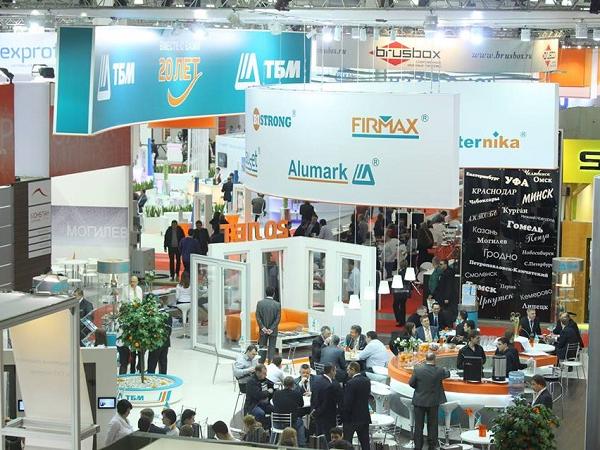 600
450
batimat-rus.com
2018-10-03T06:30:00
Announcement BATIMAT RUSSIA 2019
glassonweb.com