Showing 3 results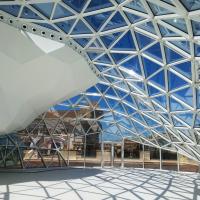 Tvitec | Spain | Manufacturer
TVITEC manufacture has Insulating Glass Units under "ISOLAR" trade mark and according with the most important National Rules. The Double Glazing Units (DGU) and Triple Glazing Units (TGU) are available in dimensions up to 12.000 x 3210 mm and even offers the possibility to integrate smart coating able to meet the necessity of the current market.
sedak GmbH & Co. KG | Germany | Manufacturer
sedak insulating glass includes the largest and thickest insulating glass units in the world in addition to proven double and triple glazing. We manufacture units up to 20 m (787 in) long with multiple laminations multiply glazed. We can additionally supply insulating glass units with steps up to 700 mm (27 1/2 in) on the bottom edge, for an esthetically advantageous composition with minimum joint thickness.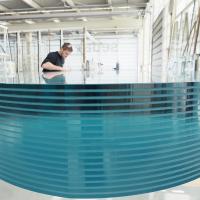 sedak GmbH & Co. KG | Germany | Manufacturer
sedak safety glass by sedak is produced exclusively under clean-room conditions using the vacuum bagging method. The result is 100% lamination quality without bubbles or contamination.