Showing 3 results
Guardian Europe | Luxembourg | Manufacturer
Selecting the right glass for residential applications is important, not just in terms of how the glass looks, but also about how it performs in terms of solar control, security, sound reduction, thermal insulation and privacy.
sedak GmbH & Co. KG | Germany | Manufacturer
sedak insulating glass includes the largest and thickest insulating glass units in the world in addition to proven double and triple glazing. We manufacture units up to 20 m (787 in) long with multiple laminations multiply glazed. We can additionally supply insulating glass units with steps up to 700 mm (27 1/2 in) on the bottom edge, for an esthetically advantageous composition with minimum joint thickness.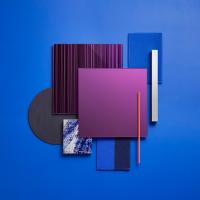 OmniDecor | Italy | Manufacturer
"Special" comes from latin language specialis and means "not common, out of ordinary, unusual"