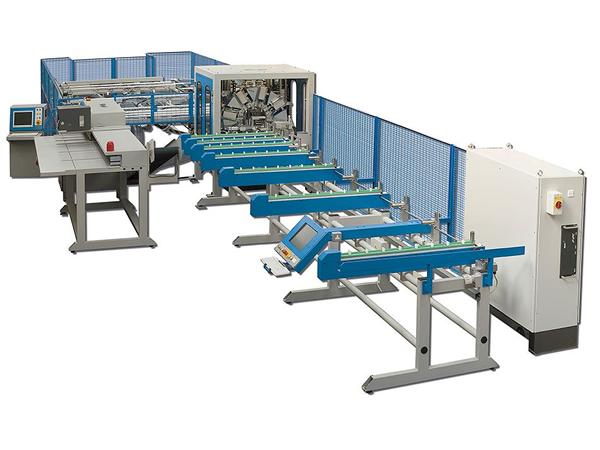 Photo source
www.stuga.co.uk
Visitors to Stuga stand B42 will be able to see the ZX4-MK6 going through cycles to show how it performs and Stuga staff will be on hand to answer technical and commercial questions.
Stuga will show a high-output sawing & machining center at The Fit Show 2017 on stand B42. The move to the NEC creates the space for Stuga to show the type of machine they were unable to display at Telford.
The ZX4-MK6 is the very latest incarnation of the highly acclaimed Stuga flagship which started with the MK1 version back in May 2005.
The ZX4-MK6 is designed to easily and accurately saw and prep 800 to 1,000 internally glazed uPVC windows in a normal week with a single shift.
Not many machines can match the output of the ZX4 and certainly not quite a few that claim to be able to do it.
Stuga are always prepared to look at the requirements of any fabricator with a view to calculating output and then guaranteeing it which often frightens others into silence, or statements like 'it isn't possible to calculate this'. Well Stuga has the software to do it.
One of the many great positives about the ZX4-MK6 is the U-shaped configuration, meaning an exhibition stand 25m to 30m long is not required.
More importantly fabricators do not need a factory space that is 25m to 30m long either; 16m will do it. The U-shape is often given as one of the key reasons why a fabricator chooses the Stuga ZX4-MK6. It saves length/space and is operator efficient.
Up to 500 windows per week the ergonomics are so good that one man can run the machine on his own. Above this volume a second operator is untilised but only part-time.
Running flat out it is still possible for two operators and one loader to operate a pair of ZX4's working alongside each other and several fabricators have been doing this for years. This kind of profitability is critical to the modern uPVC fabricator given just how competitive the market is.
Many new technology upgrades and enhancements have been introduced to the ZX4-MK6, some improving accuracy, some improving reliability and some improving output.
With technology moving so quickly Stuga is constantly looking out for and testing new ideas that will improve the customer experience and this has never stopped as the ZX4 has moved from MK1 to MK6 over twelve very successful years for the product.
Some enhancements will be clearly visible on the Fit Show ZX4-MK6 but just as many are not visible as they are part of the controls or simply inside the machine.
More obvious technology enhancements include the new 'Y-drive' system for perfect 'Y' notches; 'Tru-loc' gripper system for greater accuracy and flexibility without gripper slip; profile recognition and tool breakage detection.
Less visible improvements include a more intelligent inverter to protect spindle motors; spindle motor control to increase performance whilst protecting against spindle overloads; full Beckhoff control system creating better performance and more accuracy; separate control modules for each cabinet meaning less complicated wiring; servo drives on G, V and W axis for better cycle time and more reliability; improved infeed and transfer table systems to improve profile handling and general reliability; 'V' notch module upgrade with performance enhancements.
The new features make what has proven over many years to be a first class sawing & machining center even better with as much emphasis put into making the ZX4-MK6 ever more reliable as is put into output volume.
The ZX4-MK6 U-shaped configuration not only makes the machine much easier to accommodate and use but the design also creates a genuine separation between sawing and machining modules thereby minimizing the conflict created within many inline machines where sawing and machining modules continuously wait between functions slowing output considerably.
The new profile holding system ensures the datum between each side of the machine is constantly maintained keeping both saw cuts and prepping operations ever more accurate.
Visitors to Stuga stand B42 will be able to see the ZX4-MK6 going through cycles to show how it performs and Stuga staff will be on hand to answer technical and commercial questions.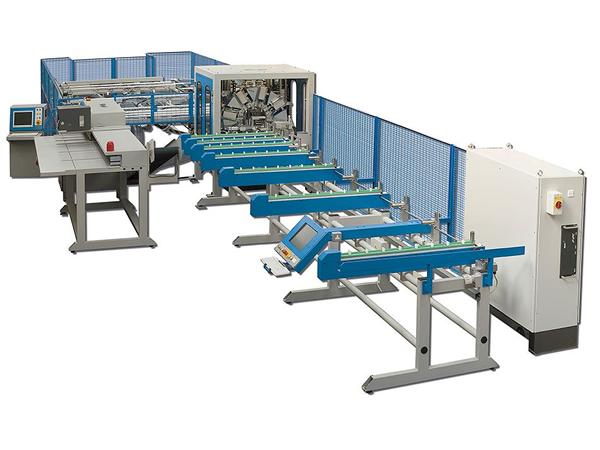 600
450
www.stuga.co.uk
2017-04-03T08:15:00
Stuga on Stand B42 at The Fit Show 2017
glassonweb.com