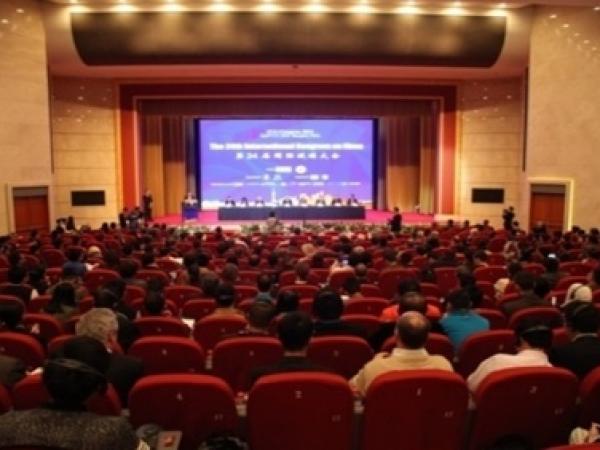 On April 14, The 27th China International Glass Industrial Technical Exhibition (China Glass 2016), organized by Chinese Ceramic Society and contracted by Beijing Zhonggui Exhibition Co., Ltd. was brought to a successful conclusion. 
The exhibition took place in seven halls of the exhibition center and has an exhibition area up to 80,500 square meters. 886 companies from 31 countries attended the show, including 656 domestic companies and 230 foreign enterprises. 
As the second largest glass exhibition in the world, China Glass 2016 attracted 22560 visitors from 65 countries during the exhibition, of which 13% are from overseas. There were several visiting delegations with more than 600 visitors from foreign countries attending this event, including the South Korean delegation (325 members), India Glass Bulletin magazine delegation (100 members), Vietnam glass industry delegation (90 members), Mexico tempering glass delegation, and Iran safety glass delegation.
Many distinguished guests at home and abroad were present at the event, including Mr. Xu Yongmo, President of Chinese Ceramic Society, Mr Zhang Renwei, Honorary President of Chinese Ceramic Society, Mr Chen Guoqing, Deputy President of China Building Materials Federation, Ms. Yao Yan, Deputy President of Chinese Ceramic Society, Mr. Peng Shou, Deputy President of Chinese Ceramic Society, Mr. Jin Zhanpin, Deputy President and Secretary-General of Chinese Ceramic Society, Mr. Meng Lingyan, President of China National Association for Glass Industry, Mr. Zhang Baiheng, Secretary-General of China Architectural and Industrial Glass Association, and heads of related organizations from Italy, German, USA, etc.
This exhibition covers various areas of glass production, including new energy-saving building glass, ultra-thin function glass, electronic glass, special glass as well as glass processing equipment, glass testing instrument, new types of abrasive and abrasive tools. Meanwhile, automatic production lines for glass, robot for glass production, art glass were the highlights of this glass show.
This grand event attracted leading manufacturers and companies of glass industry worldwide, both famous transnational enterprises and middle and small-sized emerging companies made a stage pose at China Glass 2016. This exhibition set 3 national pavilions at Hall W1 and Hall W2, which were organized by ICE Italy, GIMAV-VITRUM, BMWI, VDMA and Dame Associates Inc. from Italy, Germany and the United States. Several companies from Portugal and Bulgaria were participating in the event for the first time. It reflects the prospects and more attentions from foreign enterprises to China's glass industry.
This event featured a high-profile conference – The 24th International Congress on Glass, with more than 800 attendees from 33 countries, which was held the second time in China after 21 years. It provided a valuable opportunity for glass scientists and technologists to exchange the latest progress and achievements, and also indicated the future trends of glass research and development. The topics of this congress included research, development of technology, education, and publication of the glass field.
During the exhibition, 4 foreign enterprises and 8 domestic companies held 14 seminars and new product presentation meetings, They had extensive discussion and exchanges on such topics as new type glass testing instruments, glass for new energy materials, new breakthroughs in vacuum insulated glass, new refractory materials for glass furnaces, melting-heat oxy-feul combustion, new process of art glass, and newest technology and whole equipment for glass container production. They reflected segment's development and requirements to the energy saving and the emission reduction, and explained the combination of humanity art with glass science and technology, and represented the new trend of robot in the glass production field.
The year 2016 marks the start of the Thirteenth Five-Year Plan of China. The glass industry is currently confronting multiple pressures including excess capacity of traditional products, slow development of new technical products, structural contradiction between supply and demand. Meanwhile, owing to a series of important measures and initiatives of the county in the new normal, including the "One Belt and One Road" strategy, development of the Beijing-Tianjin-Hebei Region and the Yangtze Economic Belt, and the "Made in China 2025" strategy, China's glass industry will greatly quicken its pace in industrial adjustment, transform and upgrading.
Next May, China Glass Exhibition will be back to Beijing, and it will become the meeting point of the global glass communities again.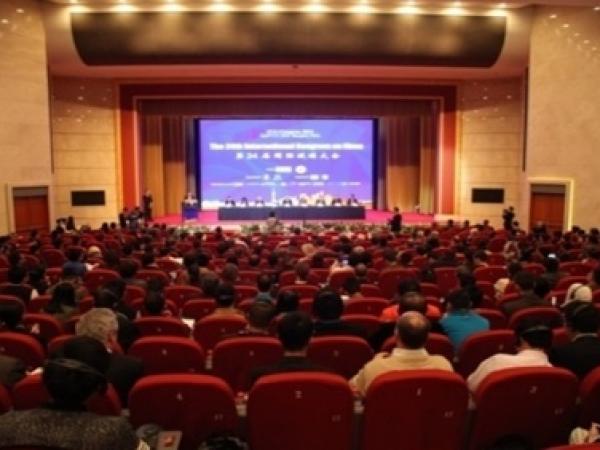 600
450
Chinese Ceramic Society
2016-06-07T13:00:00
Perfect Ending of China Glass 2016
glassonweb.com