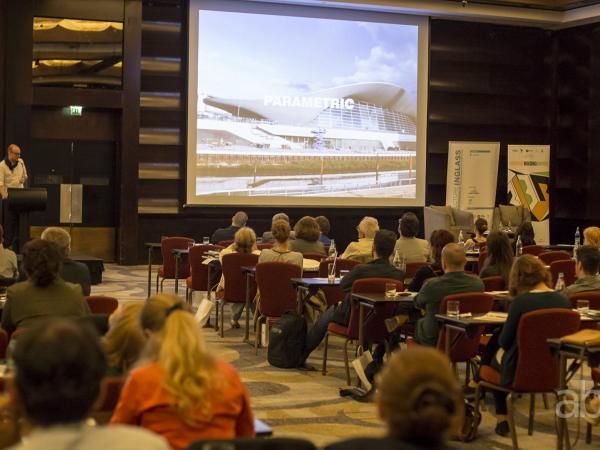 Photo source
www.bucharest.ieglass.eu
INGLASS International Glass Architecture and Engineering Expo Conference is taking place on 14th June 2016, at Radisson Blu Hotel Bucharest.
INGLASS International Architecture Expo Conference is addressed to architects, engineers, glass producers, glass processors, equipment providers and end-users.
INGLASS is about glass architecture and engineering, glass innovations, energy efficiency and sustainability.Over 250 participants in the audience will attend the 2016 edition. The conference that is considered a continous trainning program for architects is chaired by arch. Serban Tiganas, the President of the Romanian Order of Architects.
Highly-awarded speakers, among whom the winners of the latest editions of the international architecture awards, present in the program of INGLASS Bucharest their latest glass projects and their interpretation, innovative uses of glass in the built environment, its spirit, its material and immaterial qualities.
The INGLASS conference is a one day event with a complex schedule, including official plenary sessions, a round table, a masterclass and three plenary thematic sessions.
The program of the current edition comprises:
Plenary session one –Tall Buildings- glass & structures;

Plenary session two – Glass in architecture – cities & commercial & rezidential;

Plenary session three – Design in architecture. Software. Printing. Parametric architecture – cities & commercial & rezidential;

Masterclass – "Skyscrapers";

Round table –The Quality of the Built Environment in Romania- "Romanian Building Awards";
Speakers coming from 12 countries and Romanian guest speakers will lecture at the conference, together with representatives of outstading international architectural firms that present innovative products and solutions for the industry. The profiles of the guest speakers are available here.
Our guests' projects are winners or finalists in competitions known worldwide , such as Mies van der Rohe Award; RIBA – Royal Institute of British Architects Award; World Architecture Festival Award; MIPIM Award (Le marché international des professionnels de l'immobilier), hosted in Cannes, France; International Architecture Awards; European Property; Green Good Design Awards; German Iconic Awards / Winner 2013 & 2012 MIPIM AR Future Projects Awards / Winner 2012 & 2011 International Architecture Award -The Chicago Athenaeum / Winner 2011 World's Best International Highrise Architecture -International Property Awards; Aga Khan Awards.
Master class held by the author of the tallest building in Japan
Arch. Tetsuo HARADA, senior Manager at Takenaka Corporation, one of the top leaders in architecture in Japan, the author of "Abeno Harukas" (300 meters skyscraper)– the tallest building in his country, will reveal the solutions implemented and his philosopy on "vertical cities"during a masterclass held at INGLASS Bucharest international expo conference.
The Japaneese guest will lecture also on 13th June, at the conference "New Cities" hosted by the National Theatre in Bucharest, inspirational event organized by Proevent cultural association founded by ABplus Events, and the Order of Architects of Romania, together with the Ownership Federations of Romanian Contractors.
INGLASS will host, in the same time, CONTRACTOR event, a session for the companies in the field, contractors, structural engineers, architects, investors and real estate developers, investors in the public and private sector.
CONTRACTOR 2016 is a real opportunity to meet new people, to develop partnerships, to present and to identify new collaboration possibilities in constructions and major investment projects that have a close implementation period.
With the ocassion of conferences in June, the best project in Romania using glass will enter the competition "INGLASS Distinctions" that will announce its winners on 13th June, at SHARE networking meeting-lead architects, contractors and engineers.
The aim of the expo conferences is to promote at the European level the best practice examples in contemporary architecture, the transfer of know-how and the exchange of ideas.
For 20 years, our professional architecture expo conferences act as an effective platform for promoting excellence in the fields of architecture and construction, a meeting point for practicing architects, landscape architects and contractors, bringing together great personalities in architecture and offering new opportunities of cooperation.
The latest editions of our INGLASS expo conferences had great guests that have brought their contribution to the program with presentations of their latest projects among whom: prof. Wolf D. PRIX; dr. e.h. h.c. Werner SOBEK; arch. Stephen HODDER, past RIBA President; prof. dr. arch. Tony FRETTON; arch. Dan S. HANGANU; arch. Rainer MAHLAMÄKI; arch. Gokhan AVCIOGLU; arch. Lukasz PLATKOWSKI; arch. Andrea MAFFEI; arch. Peter van der Toorn VRIJTHOFF; arch. Ósbjørn JACOBSEN; arch. Krzysztof INGARDEN; arch. Andrzej BULANDA; arch. Juan Coll-Barreu.
Information regarding the access at INGLASS International Conference 2016 edition:
Date: 14 June 2016
Location: Radisson Blu Hotel, Atlas Ballroom
Access: solely based on previous subscription and confirmation from the organizer. The registration of the participation can be made online here.
The projects can be registred in the INGLASS Distinctions Competition at the address:proevent@abplusevents.com
See details about the program here.
The testimonials of the guests of INGLASS past editions can be read here.
The participation of the architects in the conference is supported by Saint-Gobain (Official Partner).
The INGLASS Expo Conference is part of a series of 14 international architecture expo conferences that ABplus Events has organized starting from 2010 in Romania, Poland and Hungary, alongside with the the thematic LAUD expo conferences ( landscape architecture and infrastructure); RIFF expoconferences (roofs, facades, insulation), GIS expo conferences (interior architecture and interior design); CONTRACTOR (entrepreneurs conference – installations and constructions).
For the latest news regarding the program of the international conferences and the guest speakers, we invite you to access the communication platform www.share-architects.com.
Organizer:
ABplus Events, founded in 1997, is a professional event organizer that has in its portfolio over 150 important events for different industries: architecture, constructions, energy, education, health, agriculture, services. ABplus Events is the creator of the Romanian "exhibition national network" concept and leader in the exhibition market for construction industry through CAMEX brand. ABplus Group of Companies is specialized in creating, developing and organizing large events like: international expo conferences, fairs, exhibitions, conferences, festivals.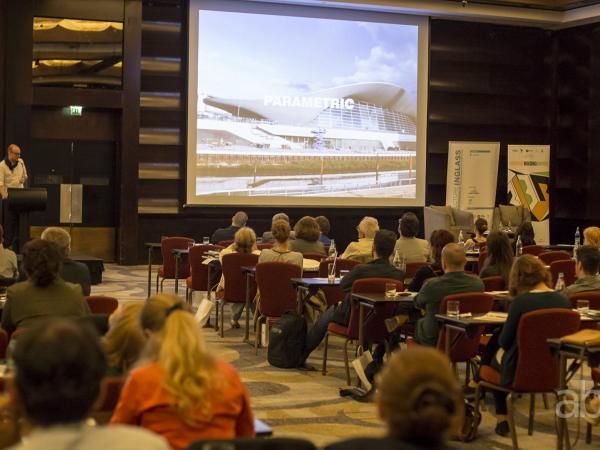 600
450
www.bucharest.ieglass.eu
2016-04-29T13:00:00
INGLASS 2016
glassonweb.com