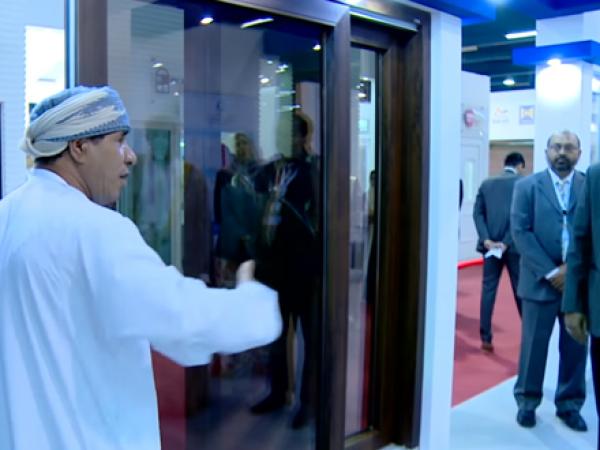 Photo source
windorexoman.com
Windorex + Glass & Aluminium Oman 2016 opens at Oman Exhibition Centre next week.
Windorex + Glass & Aluminium Oman 2016 – the Sultanate's maiden showcase on the windows, doors, glass, aluminium, facades and sun protection systems industry – opens at Oman International Exhibition Centre next week, spotlighting one of the fastest growing segments of the all-important construction sector. 
Organised by the well-known events management firm, Global Exhibitions & Conferences LLC (GEC), the three-day expo will be formally inaugurated by HE Dr. Fuad Jaffer Al Sajwani, Minister of Agriculture and Fisheries, on 16th May 2016 at 10 am. 
As the first exposition of its kind in the Sultanate, Windorex + Glass & Aluminium Oman 2016 is keenly anticipated by the Sultanate's construction industry, which is a key contributor to economic growth and employment generation.   Numerous Omani small and medium enterprises (SME) also owe their continued economic well-being and success to this industry.
With its focus on a wide array of products and services associated with the construction industry, Windorex + Glass & Aluminium Oman 2016 promises to uncork a plethora of opportunities for investment, trade, partnerships and SME development in the Sultanate.
Underscoring the strength of interest in the expo, more than 100 leading brands from 15 countries will be showcased at the event.  Also taking part are reputable local and international manufacturers and suppliers of fenestration products and technologies, glass cladding and aluminium façades, innovative glazing solutions, sun protection systems, and related products and services. A notable attraction is the China Glass Pavilion featuring the Asian giant's formidable technical prowess in glass cladding, glazing and related products.
Windorex + Glass & Aluminium Oman 2016 is targeted at industry professionals and decision makers from all of the disciplines that together make up the vibrant architectural design and construction industry in Oman.  The event will be of significant interest to architects, buildings, interior decorators, contractors, developers, fabricators, and those involved in the fenestration industry.
Supporters
Support for the trade fair has come from a number of leading government and regional trade and industry groupings.  They include the Oman Chamber of Commerce & Industry (OCCI), International Fenestration Forum (IFF), the Confederation of Construction Products and Services (CCPS), the German Emirati Joint Council for Industry & Commerce (AHK), Oman Green Building Council, UPVC Window & Door Manufacturers Association (UWDMA), German University of Technology in Oman (GUtech), Sultan Qaboos University (SQU) and HCT GreenNest Ecohouse.
Sponsorship support
Sponsorship support for the maiden expo has been equally strong. The sponsorship line-up comprises: Platinum sponsors – My Window and Better Homes; Gold Sponsors – Tech Windows, Al Mahdotha International Project LLC and YAAT LLC; Silver Sponsors - New Home for World Projects LLC, PRO Windows, Dodia Architectural Pvt. Ltd, Abadis International LLC, and Silver Global LLC; and Lanyard Sponsors – Nawa International.
Free-to-attend Seminars
Furthermore, as a platform for learning and information sharing, the expo also features free-to-attend' seminars with a roster of experts from GUtech and Sultan Qaboos University taking turns to share their thoughts on issues of pertinent industry interest.  The seminars, which will run during 16-17 May, will focus on 'Green Building' and 'The Future of Sustainability in Design, Engineering & Construction in Oman', among other themes.
For organisers GEC, Windorex + Glass & Aluminium Oman 2016 is an exciting addition to its expanding portfolio of trade expos that are helping spotlight investment and trade opportunities in key areas of the economy.
GEC Business Development Director, Mr. Abdullah Beg commented: "Events such as 'Windorex + Glass & Aluminium Oman 2016' are important platforms that allow local players and SMEs connect with international manufacturers, technology providers, and consultants. In the upshot, Oman stands to benefit not only from the inflow of knowhow and superior products, but also from an anticipated impetus to local economic activity that inevitably results from such trade and exchanges."
Windorex + Glass & Aluminium Oman 2016 runs from 16 – 18 May 2016. Visiting hours: 10 am – 1 pm and 4:30 pm – 9 pm. For further details, contact Global Exhibitions & Conferences LLC on +96824783800 or email – info@windorexoman.com.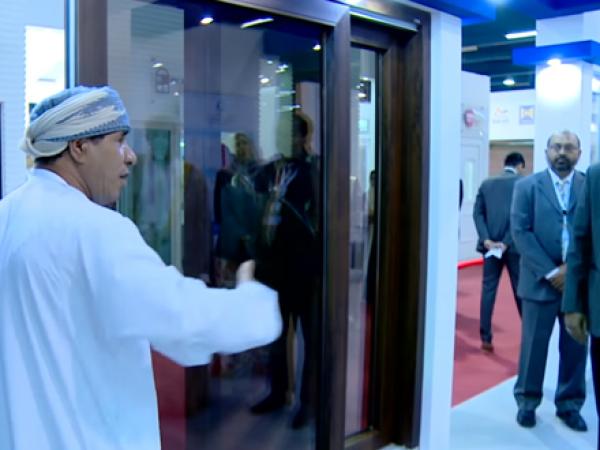 600
450
www.windorexoman.com
2016-05-11T13:00:00
Agriculture & Fisheries Minister to open maiden trade expo on Windows, Doors, Glass, Aluminium, Facades and Sun Protection Systems next week
glassonweb.com