News
The new spa complex at Rudding Park hotel features Pilkington Suncool™ 66/33 high performance solar control glass in their sauna.
Dip-Tech, acquired by Ferro Corporation, provides digital printing technologies for a range of glass applications.
Guardian solar control glass gives architects freedom to play with colours and reflections on the BNL-BNP Paribas HQ in Rome.
SolarWindow Technologies, Inc., developer of transparent electricity-generating coatings, is pleased to announce that important production details of the Company's first-ever electricity-generating windows will be released on September 7, 2017.
Replacing old windows with modern, insulated PVC-U systems can make perceptible savings in your heating costs.
Axalta Coating Systems, in collaboration with Euro Façade, Superb Aluminium and Mulia Group, will supply its Alesta® powder coatings for The Exchange 106 tower in Kuala Lumpur, Malaysia.
Articles
How does the industry ensure precise color accuracy in glass coatings?
Low-e glass stands for low emissivity, whereas emissivity indicates the ability of a material to radiate energy.
A green building is the hallmark of economically sound business decisions, thoughtful environmental decisions, and smart human impact decisions.
Multiple glass options offer customized ways to suit different building needs.
Described as one of the most ambitious real-estate projects in Mexico, the new El Toreo mixed-use complex in Mexico City has deployed SentryGlas® ionoplast interlayers from Kuraray in the glazed roof of the shopping mall, which forms part of the impressive structure.
Modern, transparent and prestigious – large glass façades are very much in vogue for office complexes and industrial buildings.
"UniGlass is committed to stay at the forefront of the technological trends. We want to make sure we can offer our customers the total range of glass products that they need for their projects."
Spandrel glazing has developed to a stage where more efficient insulation can generate higher thermal stresses than can normally be resisted by heat strengthened (HS) glass on which ceramic enamel (frit) has been applied.
COMPANIES

Sisecam Group
Is Kuleleri, Kule: 2, Kat: 22, 4. Levent
34330 Levent-Istanbul/İstanbul
Turkey

Sphinx Glass
40 Corniche El-Nil,
Al Sharafain Tower Maadi,
Cairo Governorate
11728
Egypt
Products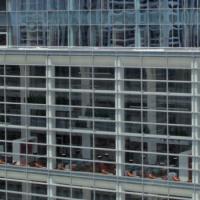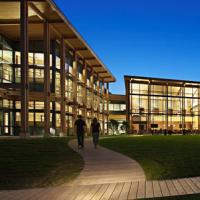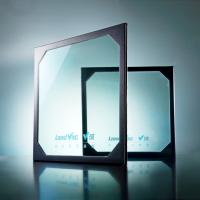 Landglass Technology Co., Ltd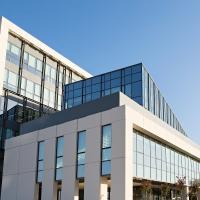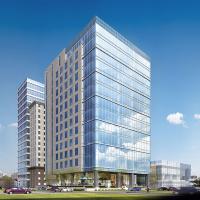 Qingdao AEON Glass Co., Ltd.