Insulating Glass Technology
News
TPS® and Hotmelt – First-Class Solution for the Residential Market.
This year, the technology days were held in Isernhagen near Hannover on June 20th and 21st under the motto "Solutions that fit".
Sparklike took part in this year's GPD 2017 with our devices Sparklike Handheld™ and Sparklike Laser™ product line.
Ensinger celebrates insulbar insulating profiles with a major order from Western Windows Systems for North America.
Always at the forefront of gas filling technology to make sealed unit manufacturers' lives easier, Inagas is pleased to announce the latest addition to its impressive array of machines, the SmartSpeed range.
We have purchased the stock and assets of North Western Lead adding its DecraLed decorative product range to our already comprehensive range of IG components on offer.
Sika Corporation is pleased to announce the introduction of Sikaflex®-124 Mirror Grip into our Flat Glass product range of polyurethane and silicone adhesives and sealants.
Articles
Glass makes modern life possible, from our coffee makers, fireplaces, and induction cooktops to oil pipelines, syringes, lasers, and more.
When it comes to glazing your self-build, extension, or renovation project, it's easy to feel overwhelmed by choice.
Case Study: I.R.C.C. (Institute for Research and Treatment of Cancer)
Condensation, and in very cold scenarios, ice can form on the external pane of some modern glass units.
Triple glazing is essentially the same as double glazing, except it is constructed with 3 panes of glass, creating 2 sealed air cavities.
sedak GmbH & Co.KG, Germany, operates the largest insulating glass line in the world – about extraordinary glass processing and the role of LiSEC.
LiSEC is the pioneer in terms of the development and production of production lines for large-scale insulating glasses – incl. interview with Hannes Spiss, facade engineer at Arup, Büro für Bautechnik (office for construction technology)
Skaala was founded in 1956 as a one-man company. The father of the two current owners, Hannu and Markku Hautanen, was a carpenter and already in those days, he processed glass while repairing doors and windows.
COMPANIES

Sparklike Oy
Hermannin rantatie 12 A 21
00580 Helsinki
Finland

Thermoseal Group Ltd.
Gavin Way, Nexus Point, Off Holford Drive,
Birmingham
B6 7AF
United Kingdom
Tvitec
Polígono Industrial El Bayo, parcela I, 19
24492 Cubillos del Sil León
Spain
Products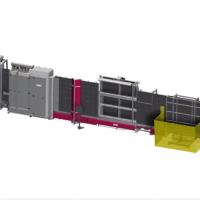 LiSEC Machines - Lisec Maschinenbau GmbH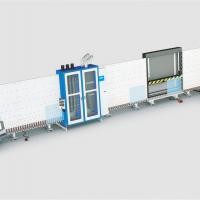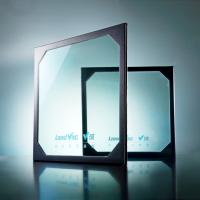 Landglass Technology Co., Ltd