Tempered Glass Technology
News
One of the keys to keeping your glass fabrication line running at peak performance is having fully trained employees.
Combining tradition with a look into the future, an impressive line-up of speakers viewed the glass industry from multiple angles.
Robinson Glass, choose Mappi for its very significant production of residential glass.
A+W was represented with two booths at once at this year's China Glass in Beijing: A colleague from the Chinese branch of the globally represented software company informed about the latest A+W developments in the fields of order entry, production control and cutting optimization.
Glaston Corporation has today agreed to extend its long-term financing agreement by three years.
Thanks to the vacuum chamber, vacuum glass is the best glass product for noise reduction.
On the first day of the China International Glass Expo 2017, LandGlass Technology Co., Ltd. and Fujian Xinfuxing Glass Co., Ltd, concluded a big deal of three LandGlass cyclone glass tempering furnaces, the first big win for LandGlass and this Expo.
Articles
We'll help you meet the spec with our knowledge of the glass tempering process.
Keeping impurities away from the glass is imperative in the glass tempering process. These impurities can cause damage resulting in a product that doesn't live up to aesthetic standards, won't meet a client specification or is completely unusable.
Glass makes modern life possible, from our coffee makers, fireplaces, and induction cooktops to oil pipelines, syringes, lasers, and more.
Have you ever wondered exactly what it means when people talk about things like strengthened and chemically treated glass?
Skaala was founded in 1956 as a one-man company. The father of the two current owners, Hannu and Markku Hautanen, was a carpenter and already in those days, he processed glass while repairing doors and windows.
In August 2013, the LiSEC development team started a major project with the mission: redesign of the tempering furnaces in order to save manufacturing costs and at the same time increase the process reliability. Result: the AEROFLAT.
"Thank you for all the services your company has provided for us. We really appreciate all, the great installation and startup of the RC200™. We are very happy with the outcome of our new furnace."
Furnaces are currently inspected on a regular basis with thermal imaging sensors and other techniques that heavily rely on experience of the plant personnel.
Products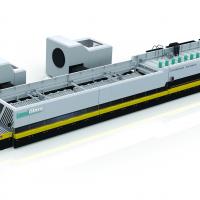 Landglass Technology Co., Ltd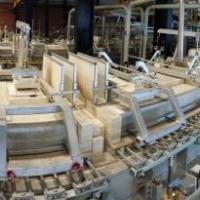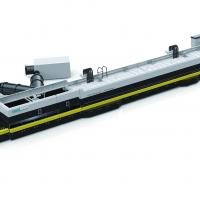 Landglass Technology Co., Ltd