Laminated Glass Technology
News
Trosifol is a Platinum Level Sponsor at this year's event.
Pleotint is now supplying their Suntuitive® Dynamic Glass interlayer to Pilkington/NSG Europe for use in the Pilkington Suncool™ Dynamic product line.
Mowital® is the trademark for a wide range of different polyvinyl butyrals (PVB) marketed by Kuraray Europe GmbH (KEG). It has excellent adhesion and film-forming properties, high binding power and outstanding optical transparency.
The glass bridge over the Grand Canyon of Zhangjiajie, China, shows sympathy for nature and incredible fortitude in the face of demanding winds, foot traffic and operating conditions.
SolarWindow Technologies, Inc. announced today that its transparent electricity-generating glass has been successfully processed through the rigorous autoclave system for window glass lamination at a commercial window fabricator.
The Dallas Cowboy Corporate Headquarters and Training Facilities.
The glass installation and design team chose Pilkington Blue-Green Solar-E Plus™ Low-e for the outer glass of the insulating units for the tinted vertical walls of the sleek enclosure.
Articles
The innovative modern technology utilizes a switchable liquid crystal film and durable glazing to deliver a number of benefits to medical facilities.
Switchable Glass Makeup – Clear or Coloured Glass
Using PVB Interlayers to Protect Your Interior
Combining white colour effects with impressive strength-to-weight ratio and excellent postbreakage performance
Laminated safety glass with SentryGlas® ionoplast interlayer has played a key role in enabling the design of an 100-foot-tall glass fin lobby wall on the 150 North Riverside Plaza office building in Chicago, Illinois, USA.
Stiff PVB is suitable for a much wider range of applications than more traditional PVB interlayers.
When the visual presence of materials decreases, the maximal transparency creates astounding beauty. In order to enhance transparency, clearer and lighter structures should be used.
Laminated safety glass with SentryGlas® ionoplast interlayer has played a key role in enabling the design of a twisting, all-glass double skin façade on The Shanghai Tower in China — the world's second tallest building after the Burj Khalifa in Dubai.
Products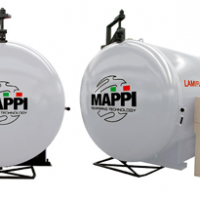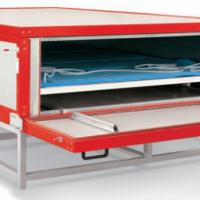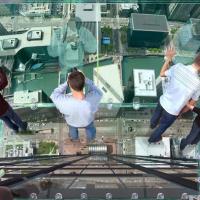 Formator Safety Glass d.o.o.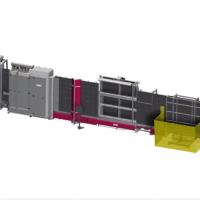 LiSEC Machines - Lisec Maschinenbau GmbH