News
Extra languages have been added to the Vanceva website.
At this event, LandGlass is going to present a full range of technical solutions for flat and bent tempered glass applications, as well as LandVac Fully Tempered Vacuum Insulated Glass.
SR6700 Aluminum Steel Replica Window for Starrett-Lehigh, New York.
The renovation of the Peace Center's new lobbies and enclosed public spaces featured Pilkington Planar™ point supported structural glass curtain walls.
For even more design solutions, radius windows have been added to the VistaLuxe® Collection.
Mr. Gralnik joins a growing SolarWindow team which has expertise in: joint-ventures and licensing; large scale energy-products manufacturing; project finance; glass and energy products sales and marketing.
The American Architectural Manufacturers Association recently released an updated document to provide a standard method of evaluating side-hinged door active slabs for their ability to resist a vertical load.
Articles
Anodizing is the most durable and long-lasting option for finishing architectural aluminum building products. An electrochemical process, anodizing produces a finish that resists the ravages of time and environment.
From flooring to roofing, there are many architectural uses for glass. But today, beyond your average glass fixtures and simple glass structures, buildings made entirely of glass are gaining popularity in major cities across the world.
We'll help you meet the spec with our knowledge of the glass tempering process.
Keeping impurities away from the glass is imperative in the glass tempering process. These impurities can cause damage resulting in a product that doesn't live up to aesthetic standards, won't meet a client specification or is completely unusable.
AGI has prioritized education about the topic of interior glass partitions.
At the simple push of a button, this glass can fade from light to dark - or clear to opaque - and back again.
Point supported glass guardrail systems have increased in popularity in recent years offering a modern aesthetic to commercial projects.
You might not think about window making as an art form, but every pane and frame created at Pella requires exceptional skill and craftsmanship.
COMPANIES

PPG Industries, Inc.
One PPG Place
Pittsburgh, PA 15272
United States

Strainoptics, Inc.
108 W. Montgomery Ave.
North Wales, PA 19454
United States
Products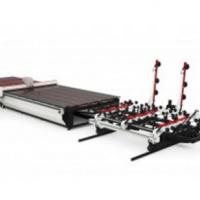 HHH Tempering Resources, Inc.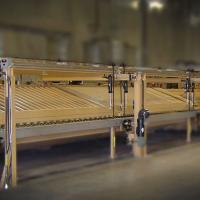 HHH Tempering Resources, Inc.