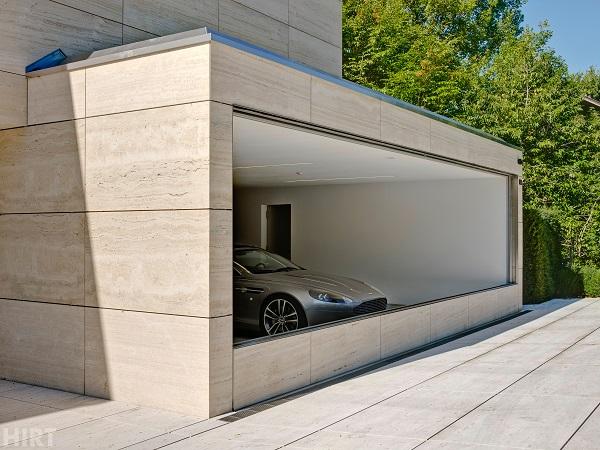 At the touch of a button, HIRT swiss descending windows glide down without a sound, until they have completely disappeared beneath the floor.
A fresh spring breeze or the salty odour of the surf streams into the room. The unparalleled view becomes a unique spectacle of nature. In recent years, descender fronts have produced an absolute wow effect in the world of modern architecture.
Prominent architects and planners have delighted their customers with them on almost every continent and in the most diverse climates. People are amazed by the uncompromised openness. Even when closed, the gigantic glass surfaces from wall to wall are a sensation.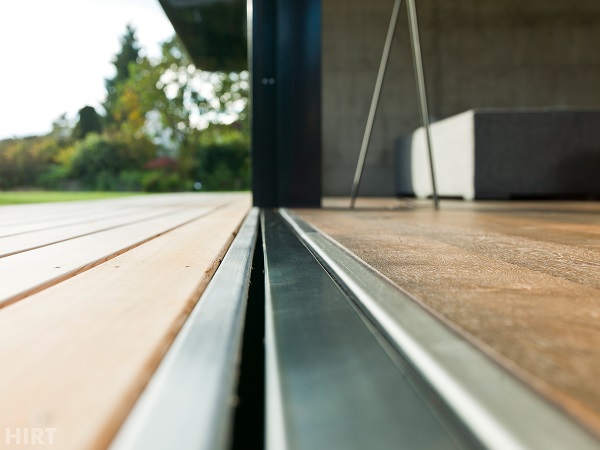 Absolutely nothing – no seams nor columns – can disturb the unbelievable views. The edgeless transparency inspires everyone who sees them for the first time, and time and time again.
Forged on the shoulders of a giant
Ludwig Mies van der Rohe built the first descender in history at Villa Tugendhat in Brünn, a milestone in modern architecture constructed around 1930.
An unremarkable pavilion faces the street, but to the south – with a view over Brünn's historic city centre – is a huge window facade that can be lowered. This was Stefan Hirt's inspiration for HIRT swiss descending windows.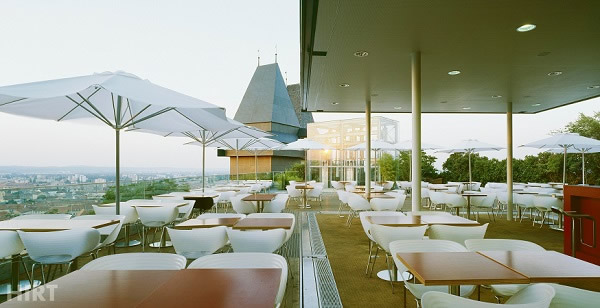 Problem solver and revenue driver in the hotel and event space industries
Descender fronts in event spaces produce more than just a wow effect. Here, they are worth their weight in gold. In addition to their impressive optics with signage potential, descender fronts enlarge the serviceable outdoor area within seconds.
What was once just a normal indoor table is now a sought-after outdoor table. In latitudes where the weather is not always suitable for outdoor seating, descender fronts made of glass or facade material are welcome solutions that make architects and planners look smart to their customers.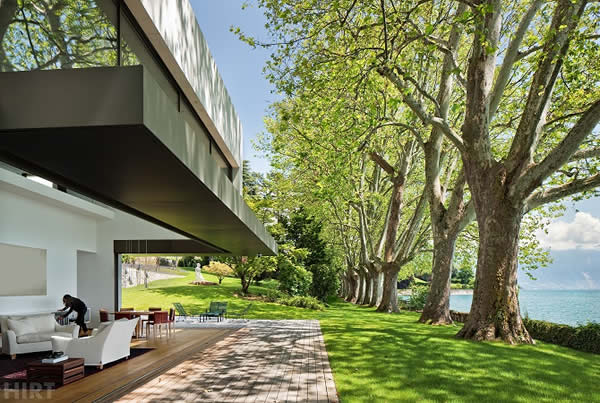 On top: high technical ratings
In early December 2016, Bern University of Applied Sciences in Biel (Switzerland) put HIRT swiss descending windows to the test, and the testing proved extremely successful. The high impermeability is now officially confirmed.
Air permeability in accordance with EN1026/EN12207:                        Class 4
Resistance to wind loads in accordance with EN12211/EN12210:      Class C4
Rain impermeability in accordance with EN1027/EN12208:            Class E1500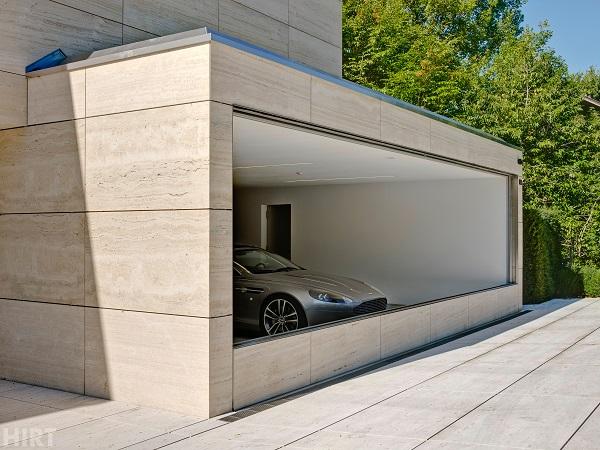 600
450
hsdw.ch
2017-03-01T09:25:00
The "wow" factor from steel and glass
glassonweb.com