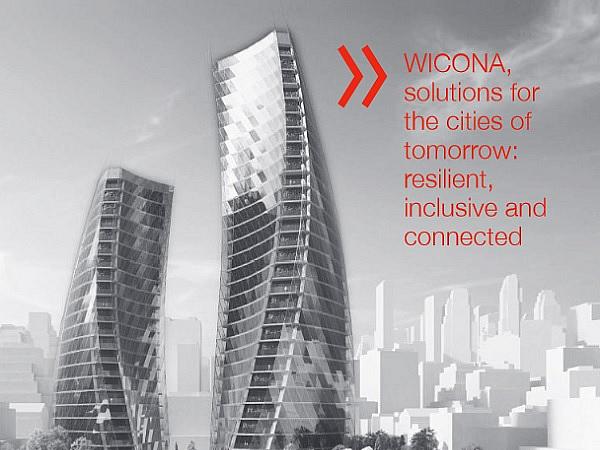 Photo source
www.wicona.com
Only a few weeks to Welcome you at BATIMAT at Paris Nord Villepinte, Hall 5A - Stand H 46 - from 6th to 10th November 2017!
50% of the world's population are currently city dwellers. By 2050, this figure will have risen to over 70%. Although our cities occupy only 2% of the Earth's surface, they produce almost 80% of greenhouse gases.
This high urban density, combined with the ever-increasing need to build upwards, is changing the social, economic and environmental landscape. Our cities are taking on a new look, forcing construction industry leaders and investors to factor in new constraints.
A more restrained use of resources, integration of renewable energy sources, reduced use of greenhouse gases, safety, security and mobility of urban citizens, impacts of the digital transformation, changes in European and French regulations (such as RBR 2020-2050): all of these combine to form a comprehensive set of challenges for the architects of the cities of the future… which will be resilient, inclusive and connected.
How can we offer citizens an excellent quality of life in an ideal urban environment?
That is the major question which is driving WICONA to invent intelligent aluminium solutions (façades, doors, windows, sliding systems, solar protection, and so on) to provide the construction industry with new ways of building.
The brand strives to create sustainable urban infrastructure, placing the well-being of urban residents at the heart of its design philosophy.
Beyond that, the company has set itself the challenge of creating the standards of the future and becoming the benchmark brand for industry leaders, thanks to its expertly designed, tailor-made solutions for contractors and developers.
Driven by this ambition, for the 31st edition of the BATIMAT trade fair, WICONA will present a selection of entirely new concepts as regards products, services and software, all of which integrate present-day major construction projects and will define those of the future.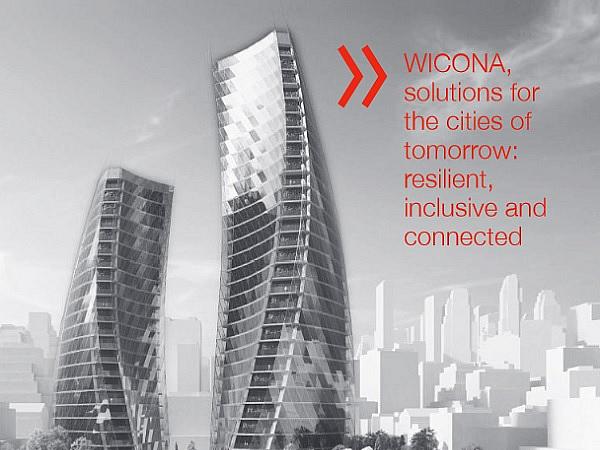 600
450
www.wicona.com
2017-09-20T09:30:00
WICONA at BATIMAT - Co-constructing the cities of tomorrow
glassonweb.com