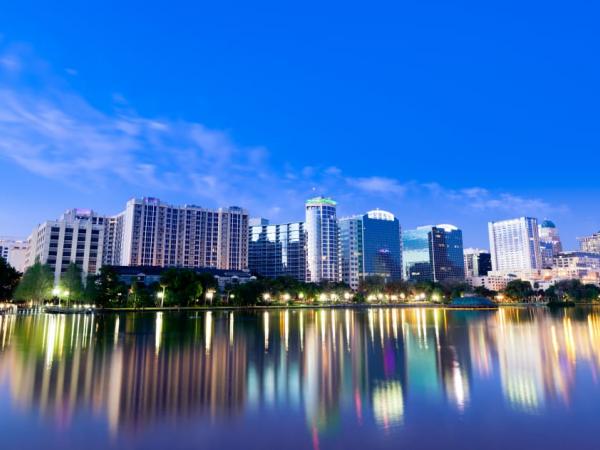 Photo source
Getty Images
From Thursday, April 27 through Saturday, April 29, AIA is gathering thousands of architects, design professionals, academics, and students for three immersive days of workshops, seminars, and experiences in Orlando, Florida.
It's AIA's Conference on Architecture 2017, also known as A'17, and it's going to inspire and educate the profession like never before.
With #A17Con just over the horizon, a brief overview of the excitement to come
A conversation with former First Lady Michelle Obama
On Thursday afternoon at 12:50pm, A'17 will offer a special keynote that you've probably already heard about: Former First Lady Michelle Obama has dedicated her life to tackling pressing social issues and championing initiatives that meet community needs.
Her groundbreaking work over the past eight years while she was First Lady has shifted public perceptions, altered national conversations, and established her as a global role model. Don't miss this conversation with Mrs. Obama at A'17.
Prior to the conversation, AIA leadership will present the Gold Medal to Karen Hudson, the granddaughter of 2017 recipient Paul Revere Williams, FAIA.
Three days of keynotes
Beyond the former First Lady, each day will feature several powerful, short-form talks from renowned speakers in and around the architectural profession.
The Day 1 keynote takes place Thursday morning at 8:30am; dubbed "Anticipate Need: Design That Cares," it includes Pritzker Prize winner Alejandro Aravena of Elemental S.A.; Elizabeth Diller, the founding partner of New York firm Diller Scofidio + Renfro; Francis Kèrè, Hon. FAIA, the founder of Kèrè Architecture; and Michael Murphy, the co-founder and executive director of MASS Design Group.
The Day 2 keynote—"Anticipate Challenge: Design That Overcomes"—also offers four unique speakers with different perspectives on the design world. Celebrated designer Michael Bierut, partner at independent design consultancy Pentagram, will introduce the session and its speakers.
Two of them work amongst the stars; David Delgado and Dan Goods will travel from NASA's Jet Propulsion Laboratory to explain how their work answers some of the world's toughest questions.
They'll be joined by Dr. Eve Edelstein, Assoc. AIA, the research director at Perkins+Will's Human Experience lab, and then all three will come together for a group conversation moderated by Bierut.
And finally, the Day 3 keynote will open with a panel called "Anticipate Change: What's Next in Architecture" that brings Nóra Demeter, Intl. Assoc. AIA; Michael Ford, Assoc. AIA; and Cheryl McAfee, FAIA, together to be interviewed by Frances Anderton, host of DnA: Design and Architecture, on topics like racial equity and diversity in architecture.
They'll be followed by Harvard Business School professor Amy Cuddy, one of the most popular TED presenters, who will speak under the mantle of "Anticipate Change: Design That Evolves."
Other sessions
But A'17 isn't just about the keynotes; there are hundreds of great seminars hosted by experts in the architecture and design profession. "Engage, Train, and Retain," for example, will offer insight into one of the biggest questions plaguing firm leaders: What are the best ways to keep, and elevate, your young talent?
Led by a panel of two architects, a construction manager, and an engineer, this Saturday morning session highlights three programs that collaborate across professions to elevate emerging professionals with leadership skills.
If you're interested in more of a deeper dive into the particulars of design—such as the link between design and neuroscience—then Thursday morning has a session for you.
Milton Shinberg, AIA, an instructor at Catholic University of America's School of Architecture and Planning for more than 40 years, is leading a session called "Effective Design for Real People: Seeing Design Through Neuroscience Insights" that will focus on how people perceive the architectural environment.
More than just learning
Beyond the educating sessions and illuminating speakers, AIA's conference focuses on celebrating the host city. And Orlando, while known primarily as a theme park-heavy vacation destination, has spent years investing in its downtown and building its reputation as a genuine urban center with a skyline and a new performing arts center.
It's also got a burgeoning reputation as a home for exciting new restaurants, even being named the "no. 1 foodie city in America" in WalletHub's 2016 Best & Worst Foodie Cities survey.
There are also the tours: from the city's 65-acre Orlando Veteran's Affairs Medical Center—"a new paradigm in federal healthcare for our veterans"—to "America's Taj Mahal" Bok Tower Gardens and the new Camping World Stadium, Orlando masterworks of all shapes and sizes are available for A'17 attendees to appreciate. Review the A'17 schedule to determine which educational tours fit your agenda; each tour also comes with Learning Units.
And, of course, don't forget The Party! on Friday evening. TV's Jim Belushi, star of According to Jim, leads the rhythm-and-blues sound of the Sacred Hearts Band to the stage at the Regency Ballroom in the Hyatt Regency Orlando.  One free ticket is included with most registration packages; if you aren't registered, visit conferenceonarchitecture.com and reserve your spot today.
For more on the keynotes, the schedule, or other details about A'17, visit conferenceonarchitecture.com.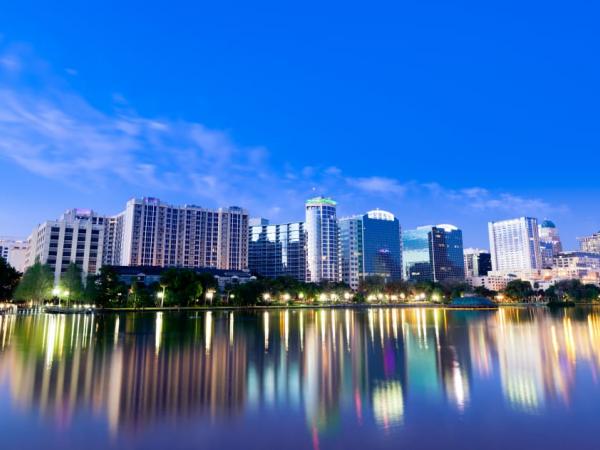 600
450
www.aia.org
2017-04-21T13:00:00
What to expect at AIA Conference on Architecture 2017
glassonweb.com