Photo source
® CreatAR Images
SAKO Architects used colorful glass and the sun's movement to create a life-size kaleidoscope inside this newly built kindergarten in Tianshui City, China.
SAKO Architects recreated a magical child's toy when they designed Kaleidoscope, a newly built kindergarten in Tianshui, Gansu Province, China. Its squat shape and all white exterior create the perfect backdrop for rows of colorful glass.
Ten vibrant Vanceva PVB interlayers were fabricated into laminated glass by Shanxi Jingfeng Glass Co., Ltd for repetitive use in arches above doors and windows as well as inside on the handrails of corridors and stairs.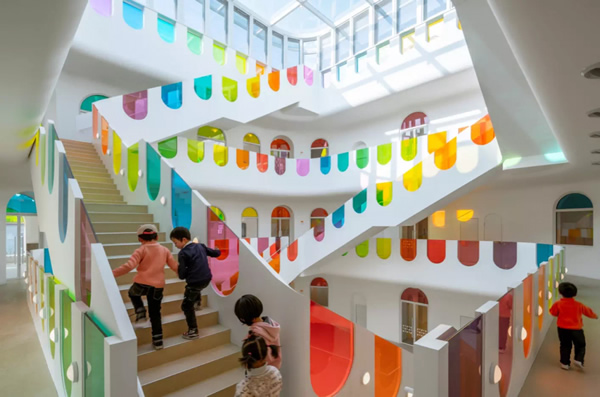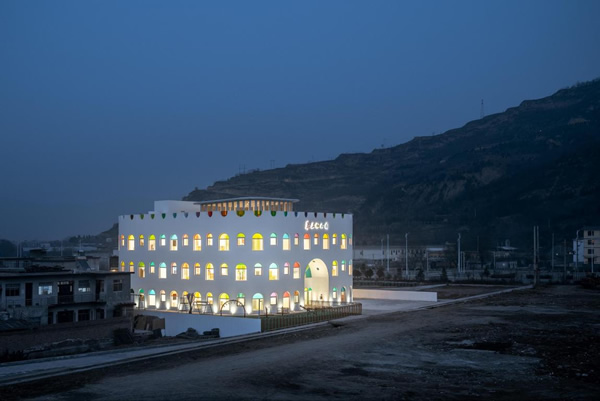 Recognizing the architects' intent to create a joyful learning environment, WOCA juror Ammar Al Assam says of Kaleidoscope's design, "Beautiful and playful application of colored glass makes the kindergarten look inviting, cheerful, and inspiring to the children. The proportions of the color splashes against the white envelope feel just right—and the choice of soft gradient colors too."
When sunlight shines into the school's atrium onto the central stairway, it forms colorful shadows of varying shapes. These free-flowing rainbows overlap to create a beautiful kaleidoscope effect that rotates with the sun's movement throughout the day. At night, interior lighting turns the building into a breathtaking piece of art.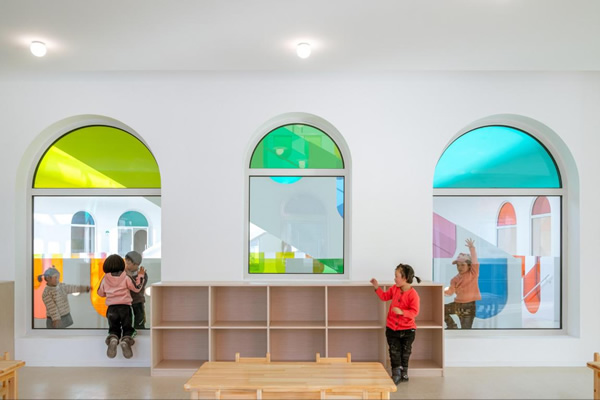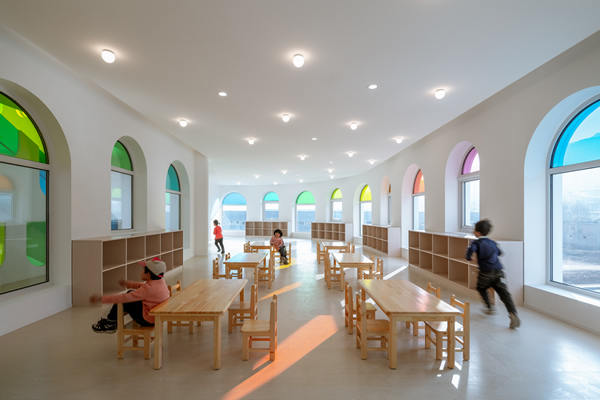 Location: Tianshui, Gansu Province, China
Completion: 2020
Architect Name: SAKO Architects | www.sako.co.jp
Glass Laminator: Shanxi Jingfeng Glass Co., LTD
Photo credit: ® CreatAR Images
600
450
www.vanceva.com
2021-04-20T09:00:00
Vanceva PVB Interlayers at Kaleidoscope Kindergarten in Tianshui
glassonweb.com