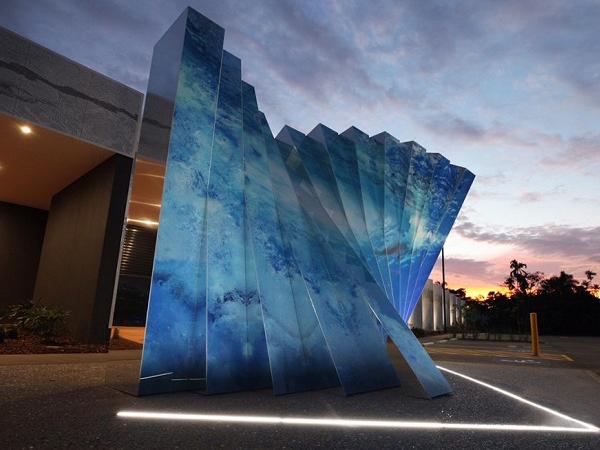 Photo source
© Photograph and artwork - Jill Chism
The Carnarvon Fuse Art Collective presents a stunning public art piece digitally printed onto low iron, cyclonic glass.
More than a splash has been made at the Parap Pools, Darwin's newest aquatic and leisure centre. Designed for the community as a multi-functional facility that draws people together for leisure, art, activity and national competitions – it also includes a two part artwork 'Under The Surface' by renowned artist, Jill Chism.
Art and architecture are seamlessly intertwined to express notions of fluidity in this tropical setting: The architecture complementing and informing the art to create a unified harmony of material across the 70m zig zag façade.
Chism worked in close collaboration with Liquid Blu Architects to integrate the built and decorative form of the façade and entrance sculpture into a holistic approach with the building design.
One component of this, being in the form of a bold glass sculpture, an expressive wave-like statement at the entrance, for which Cooling Brothers was engaged to supply DigiGlass In-Glass Printing.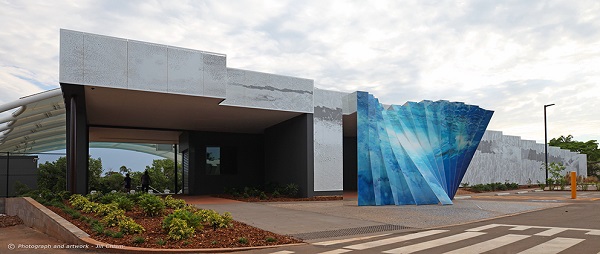 This striking entrance sculpture explores our experience with water. Chism drew inspiration from all aspects of the activity, action, sounds and movement in and around the aquatic environment.
Carefully observing and documenting the visual and sensory experience, highly detailed imagery was created by Chism for DigiGlass printing. This was applied to a sculptural shape inspired by the motion of an ocean wave.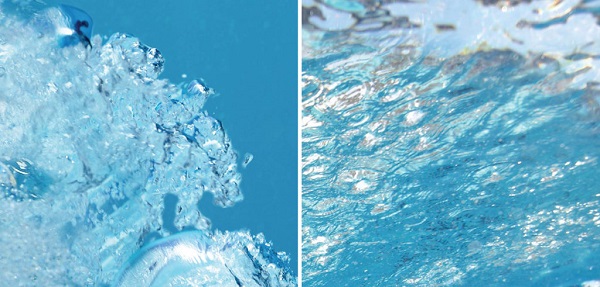 Cooling Brothers produced the 12 laminated glass panels, which stand arranged in fluent motion as reflections and light play upon the eye, creating a sense of aqueous movement as the viewer moves around the work. Chism describes :
Visually the expressive engagement with water creates distortion, reflection and the formation of a surprising tracery of patterns and reflected light…what we see is illusory and impermanent. The entrance sculpture and patterning on the façade were designed to replicate the sense of this activity movement and light.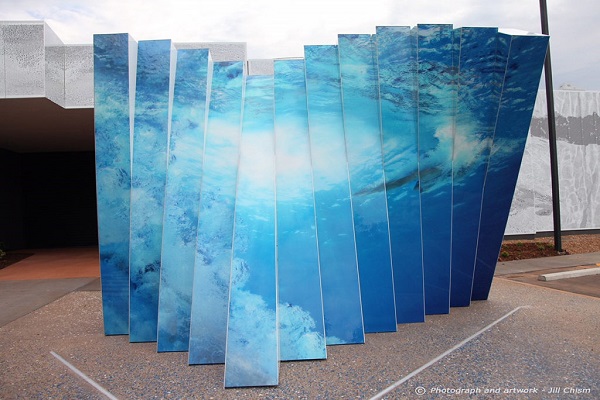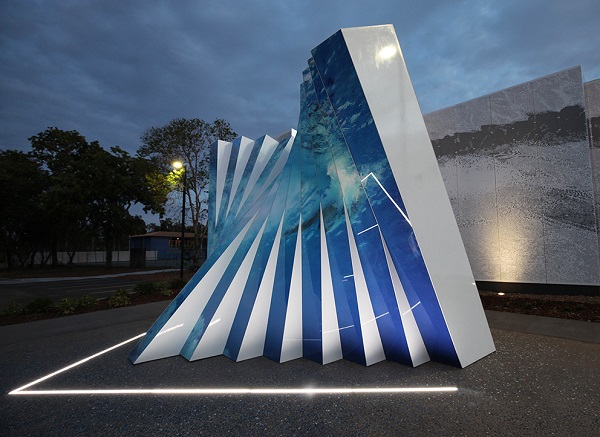 As one of the first projects produced on the new printing line at Cooling Brothers, we were very excited to see the glass installed into such a significant and considered artwork in the Northern Territory.
Check out the clip to hear Chism describe the importance of community engagement, her collaborative approach that went into seeing the project come to fruition, and some on-site action.
PROJECT DETAILS
PARAP POOLS, DARWIN
ARTIST  JILL CHISM
ARCHITECT  LIQUID BLU ARCHITECTS
FABRICATION : ARAFURA FABRICATION
GLASS  13.32MM LOW-IRON POLAR WHITE  DIGIGLASS IN-GLASS PRINTING
FURTHER INFORMATION ON THE PROCESSES FEATURED IN THIS PROJECT CAN BE FOUND BELOW: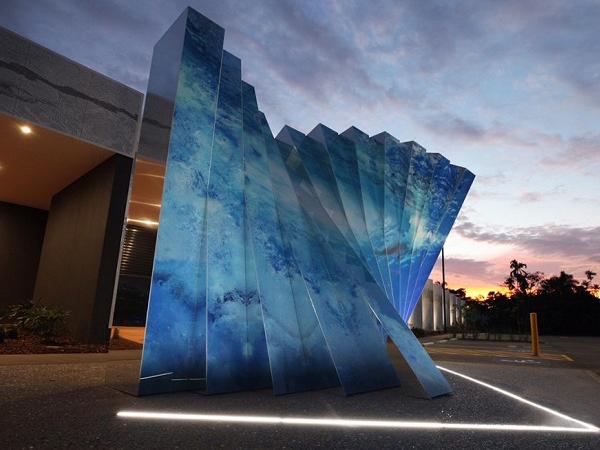 600
450
coolingbros.com.au
2018-02-12T09:59:27
Under The Surface - DigiGlass Makes Waves in the Northern Territory
glassonweb.com