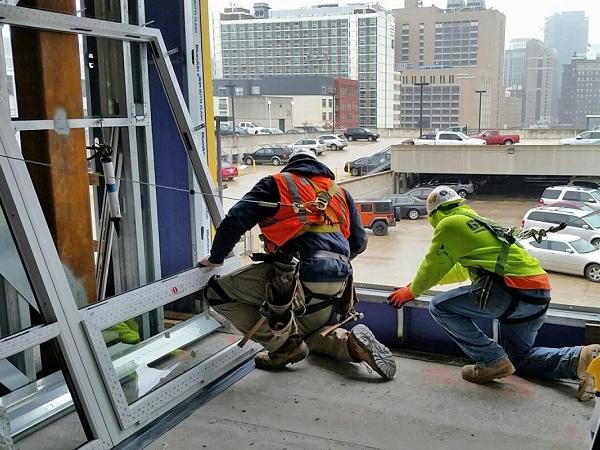 Photo source
Graboyes technicians prepare to install an Intus window at The Hamilton | Photo: www.graboyes.com
The Graboyes team is used to being surrounded, in the City of Philadelphia, by windows they have either installed or replaced at some point during the company's long history.
But it's not every day that crews from two projects can see each other's progress happening in real time from across the skyline while they work.
In Philadelphia's up-and-coming Spring Garden neighborhood this spring, two separate crews can keep a friendly eye on each other's progress at two different commercial construction projects – one a historic window replacement project and one a new construction application. (Actually, they are extremely focused on what's right in front of them, but it's an amusing coincidence we wanted to make note of.)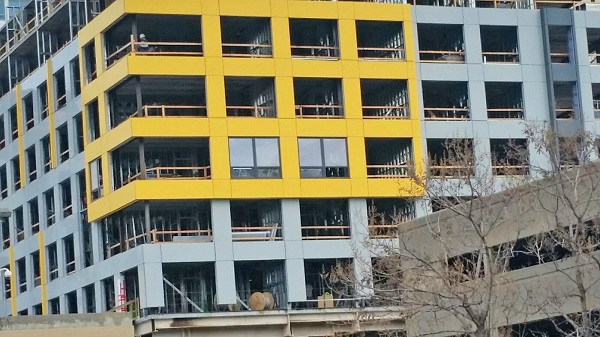 Window installation projects less than a block apart in Philadelphia
Graboyes is at work on the reconstruction of 1600 Callowhill Street, formerly an office building that will be renovated and repurposed as 100 new apartments. On this historic window retrofit project, construction partners include general contractor Hunter Roberts and window manufacturer Graham Architectural.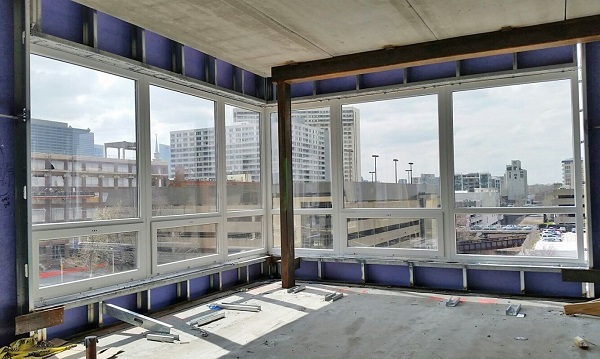 Graboyes is also working on new construction at The Hamilton, an 11-story, 500-unit residential complex at the Community College of Philadelphia on Spring Garden Avenue, which will feature ground floor retail in addition to the housing component.
Graboyes' partners for this project include general contractor Clemens Construction and Intus, a window manufacturer known for energy-efficient and affordable windows.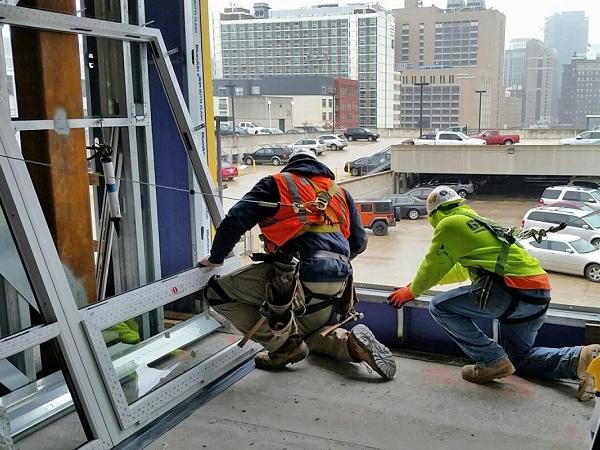 600
450
www.graboyes.com
2018-04-13T11:20:00
Two separate Graboyes crews can keep an eye on each other from across the skyline as they work
glassonweb.com