Photo source
Guardian Glass
Explore the possibilities of coated glass at Theppanya Hospital in Chiang Mai
Learn more about the property and the application of solar control series glass and SunGuard® from Guardian Glass in Theppanya Hospital in Chiang Mai that accentuates the design while effortlessly fulfilling the required interior functionalities.
Coated glass is one of the most favourable types of glass used in architectural design, from residential structures to public and high-rise buildings. But more often than not, people are unaware of the diversity and hidden qualities of the material's visible and coated surfaces.
Theppanya Hospital's new building situated on the Chiang Mai-Lampang superhighway is a work by Prompt Architect. Surrounded by a local community, the built structure reveals its simplistic yet distinctive architectural form. Its visually appealing facade made of coated glass and the building's solid, light grey mass render a beautiful contrast that perfectly reflects the hospital's modern and prestigious image.
From the outside, the coated glass facade gives off three different color variations, which contribute to the architecture's more dimensional visuals. The material accentuates the facade's presence while effortlessly fulfilling the required interior functionalities.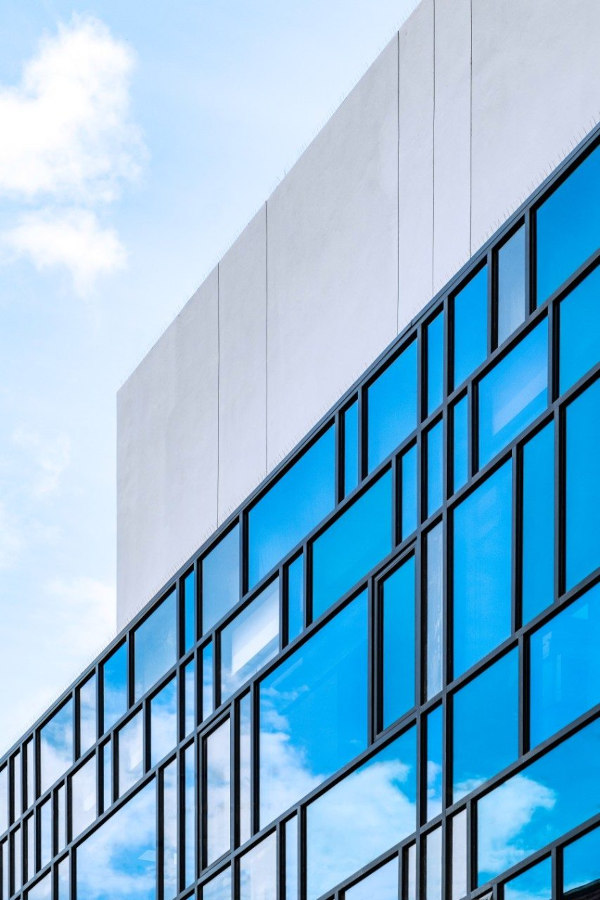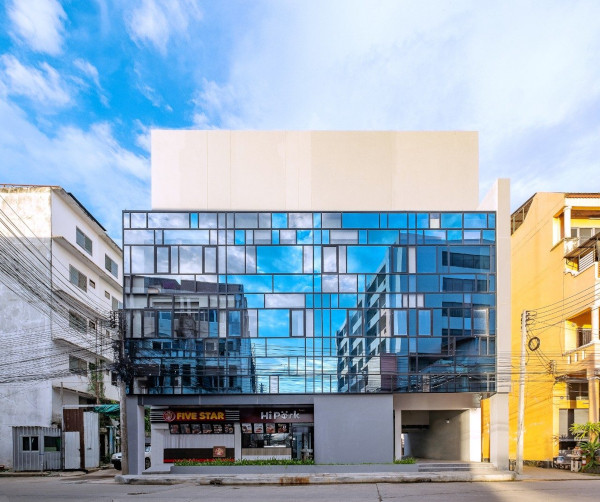 The design team has chosen three products from the SunGuard® Solar Series and Guardian High Durable Series of Guardian Glass for the different color shades needed in the project. Apart from its color, each coated glass holds its own interesting and distinctive physical characteristics.
The High Durable Colors Series (HD color) offers more vibrant tones compared to other models, making the exterior more eye-catching while keeping the interior spaces open and spacious with its transparency. The HD Blue's good performance and aesthetics gives it the advantage compared to pyrolytic and tinted glass but with the color that is more vibrant than most tinted glass products.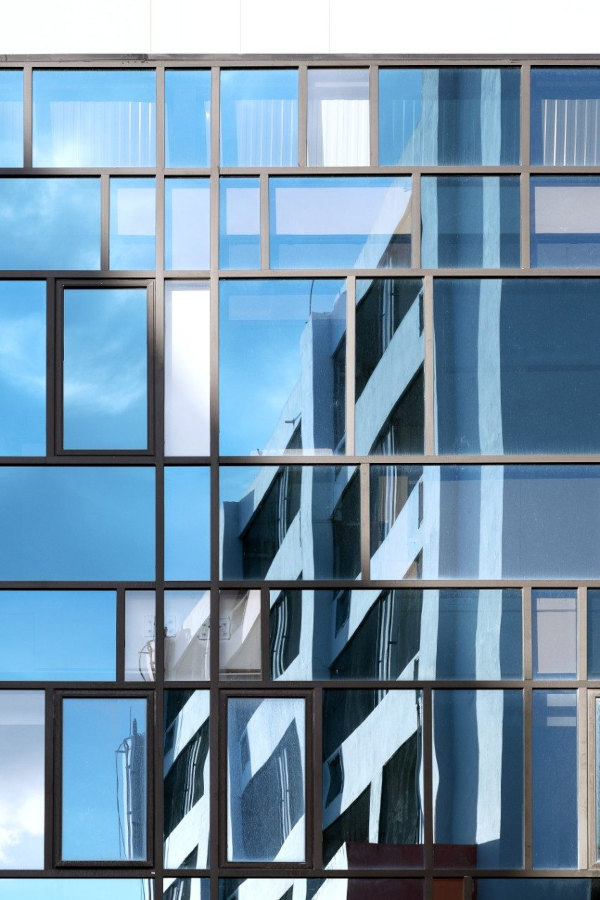 The Royal Blue 20 and Solar Natural 67 from Solar Series are also used for their ability to reflect away heat thanks to the molecular coating brought about by the Sputtering technique, one of Guardian Glass' innovative technologies, which creates unique physical characteristics for each type of glass. The Solar Control Series also comes with a great variety of colors, enabling more variations when used with other tinted glass.
Coated glass under this series can undergo fabrication techniques such as Heat Treatment (Tempering/Heat strengthening), lamination and bending to deliver greater design possibilities.
Theppanya Hospital is one of the great examples of how glass is used to its fullest potential, transforming a normal-looking hospital building into a modern work of architecture, from the color shades to the arrangement of glass panels of various sizes, from small to two-meter wide. The design turns an ordinary material such as glass into something that manifests creative ability, which ultimately becomes an intriguing element to the project's unique and striking architectural identity.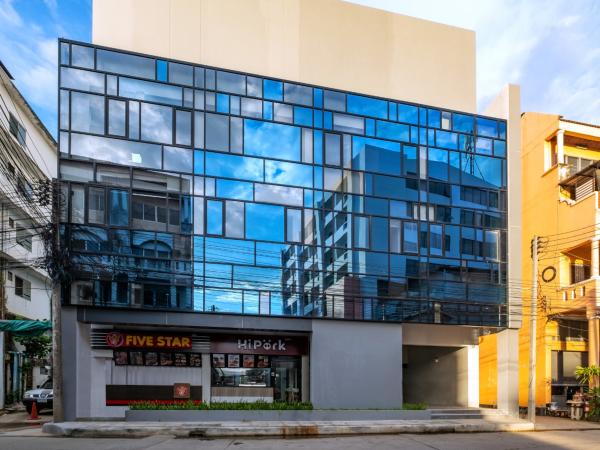 600
450
Guardian Glass
2023-03-08T09:00:00
Theppanya Hospital | Guardian Glass
glassonweb.com