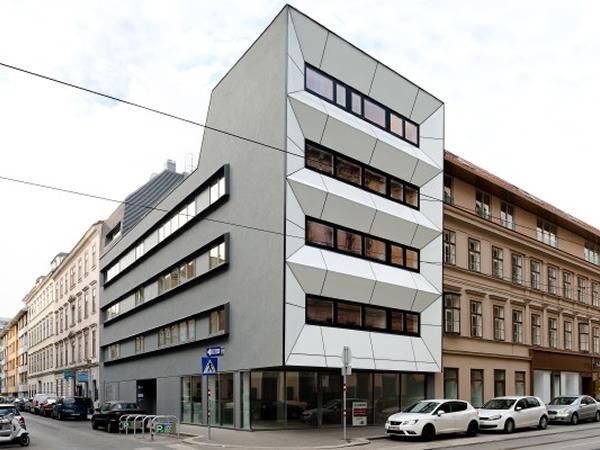 Photo source
www.sto.co.uk
The project architects used StoVentec glass panels to create an unusual and dramatic new appearance for the building, and transform it into a major new focal point for the Central 7th district in Vienna.
The building was designed by the Architektur Steinbacher Thierrichter practice, who specified the StoVentec glass for the main façade.
Their aim was to create a unique 'folded façade' which, when combined with a strict '3D' structural appearance, would emphasize the building's prominent location and mark its position on the important Westbahnstrasse street which runs into the city centre.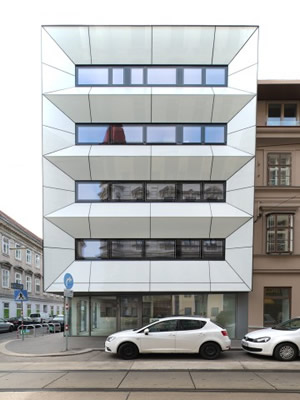 "The surrounding buildings date mainly from the 18th and 19th centuries," comments architect Roland Thierrichter.
"Their designs follow very strict historic and orthogonal rules and they generally have stone or plaster façades. The StoVentec glass panels mirror these façades, while the 3D effect that we created for the apartment building complements them, yet is very individual. The sharp lines and white opaque finish of the StoVentec glass give the building the look of a large origami model."
The architects strengthened the 3D effect by contrasting the smooth, white finish of the StoVentec glass panels with black windows.
The effect is further enhanced by the strong black lines of the separation gaps which were designed between the glass panels, and by the architects' decision to restrict the palette for the rest of the building to muted colours.
"We specified the StoVentec glass simply because it was the best product for a façade such as this," adds Roland.
"We knew it would create an attractive mirror effect and emphasize the corner location of the building. We were also aware that the white surfaces of the StoVentec glass will remain clean and smart. This is an important point as this is a busy town and we wanted the building to retain its attractive appearance for many years to come."
The architects were also able to rely on support from Sto during the project. "They provided us with some very good technical support during the planning and installation stages," adds Roland. "That was especially helpful when we were dealing with the large triangular glass panels which feature in the façade."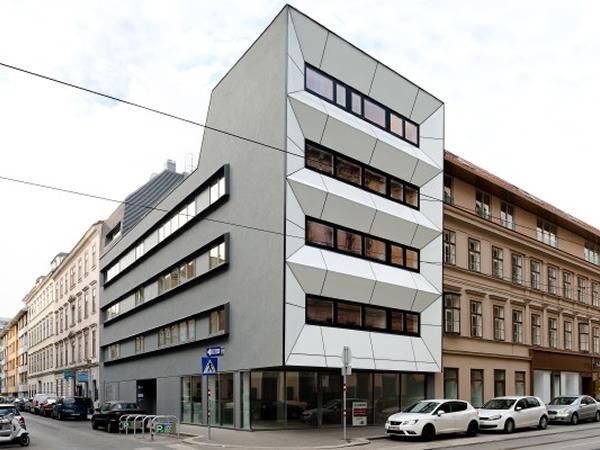 600
450
www.sto.co.uk
2017-07-04T08:00:00
Sto Brings Viennese Landmark To Life With A Stunning Glass Façade
glassonweb.com