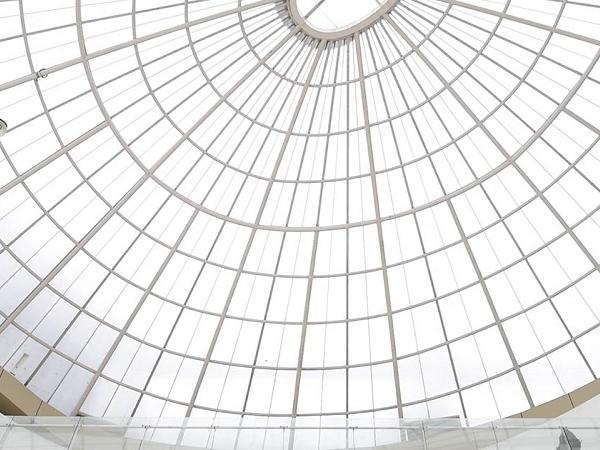 Photo source
www.aludecor.com
Aludecor's Rustic series have been extensively used in this project.
R Cube Monad Mall, New Delhi
Aludecor Product Used: Rustic Series
ARCHITECT'S PERSPECTIVE
Insights from Mr. Raman Sikka, Associate Principal, Sikka Associates Architects
The project has a good location. It has been picked up by the developers as a corner location within the district center. To suit the location their aspiration was to do something that really stands out in the area, to make themselves noticed. The long frontage was meant to have signage potential and the architects have taken that opportunity.
"There were a few portions which were too narrow for a building but we have extended the signage wall even to that portion to allow optimum utilization of space. Other factors like the best of FAR utilization and efficiency has also been considered", says Mr. Raman Sikka. R-Cube Mall is more of entertainment rather than shopping, focusing mainly on F&B.
Aludecor 's Rustic series have been extensively used in this project.  "ACPs are being widely used these days and people are looking forward to try out new finishes. Advantages like quick installation, good finish, easy maintenance, lightweight and reasonable price makes ACP a desirable product", says Mr. Sikka.
Insights from Mr. Jitender Kumar Singh, Sr Interior Design Associate, Sikka Associates Architects
"We have used a combination of ACP and gypsum board. We used two or three different materials rather than going for a single material. The same has been used for flooring too. Two or three different color of stones have been used in a striped pattern", says Mr. Jitender Kumar Singh. The very idea has been to show the project in a different light, to make it stand out from the rest.
Mr. Singh goes on to say that the Rustic Series of Aludecor gives a different feel from the aesthetic point of view.
"Previously ACPs used to come in just flat or metallic colors. We were looking for something new. The advantage of Rustic finish is that we could play better with the material. It gels well with other materials too. This is the reason why we are using Aludecor's Rustic and Sand series", he adds.
 The cladding has been a combination of ACP and glass. UV and heat resistant Double-Glazing Units glass have been used.
Since the mall has been designed keeping the F&B in mind, the atrium area has been kept clean and empty. It is can be used extensively for promotion and new product launches.
Builder's Take
Insights from Mr. M Talha Shadab Khan, GM-Project, R Cube Projects
Builder's aim has been to make this mall a landmark in the area. "The layout of this mall is different from the rest. We have an arrangement for parking facilities of 600 cars in the basement and multi-level car parking. The mall has four floors which are exclusively for restaurants. We are bringing the A++ restaurants here", asserts Mr. Khan.
Mr. Khan adds that architects specifically recommended Aludecor's Rustic Series. Says he: "keeping the look and specifications in mind, Rustic Series was our first choice. Chances of scratch are negligible in Rustic',
According to Mr. Khan, quality has been their topmost priority. Other than Aludecor ACPs and Italian marbles, best quality building materials have been used in constructing the project. "There were loads of ACPs available in the market but just because we are quality conscious we have used Aludecor's Rustic series", asserts Mr. Khan.
Fabricators' take
Insights from Mr. Faruk Saifi, MD, Saifico Construction Pvt Ltd
Mr. Saifi too emphasizes the importance of using quality products. He goes on to say that if the quality is maintained, the color of the ACP does not fade, cracks does not come and the image of the fabrication firm does not get hit.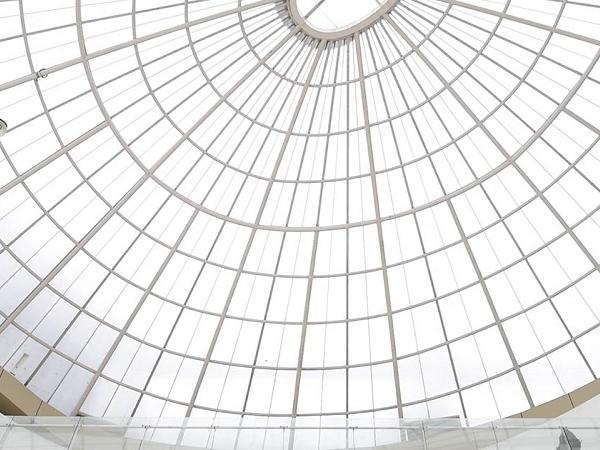 600
450
www.aludecor.com
2018-01-12T06:00:00
The Space Story | Aludecor
glassonweb.com