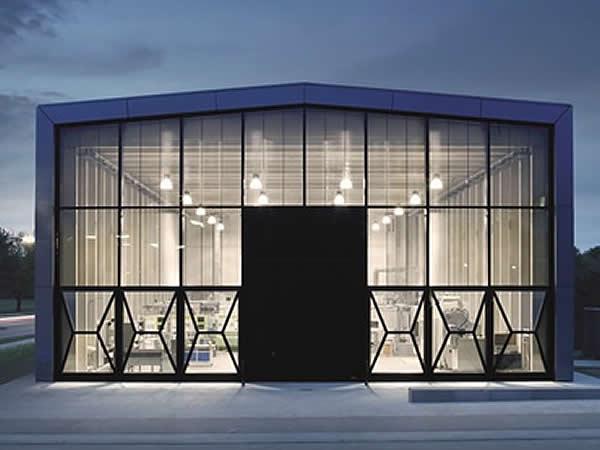 Photo source
www.schueco.com
The ETA model factory on the TU Darmstadt campus is the prototype for a modern industrial building.
Here, research is carried out into how energy can be saved by intelligently networking all building and production components. The Schüco Parametric System has been used in a real project for the first time.
With the ETA factory, a research factory has been opened at the TU Darmstadt which investigates the energy saving potential of an industrial production chain under real conditions.
The interdisciplinary project, which involves mechanical engineers, architects, civil engineers and electrical engineers, networks the building envelope, building technology and the production process.
In a process chain typical of the metal fabrication industry, disk cams for hydraulic axial piston pumps are produced from raw part to finished component.
The building is not just a shell, it is an integral component of production. The long sides of the façade are made from pre-fabricated concrete modules which are traversed by capillary drainage mats.

Thermal activation allows the building to be cooled or heated, in each case in close cooperation with the production chain. Excess waste heat can be reused expediently here.
The north side, with its glass façade designed using the Schüco FW 60+ Structural Glazing system, ensures that office rooms are bright, while the Schüco unitised curtain wall on the south side allows daylight to shine through to the machine hall.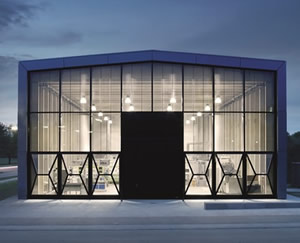 The louvre blades integrated in the space between the panes direct solar radiation onto the ceiling of the hall and protect the machinery from overheating.
With the Schüco Parametric System, three-dimensional freeform façades can be created as system solutions which are easy to design.
Here it has been installed in a building for the first time. The factory of the future embodies the research concept on all levels: machines can be stopped at any time and building parts adapted as required.
ECE Projektmanagement G.m.b.H. & Co.KG, Hamburg/GER, with the collaboration of LH Architekten Landwehr Henke + Partner mbB, Hamburg/GER.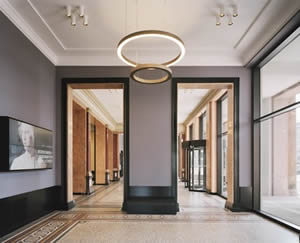 The central idea behind the transformation of the Hamburg Kunsthalle was to reorganise the previous entrances into one main entrance, allowing access from the »centre of the ensemble« in future.
The renovation concentrated on the original structure, which dates back to 1869, and the extension (shell limestone construction), which was started in 1912.
In addition, the original main entrance located on the west side of the initial building with views of the Inner and Outer Alster was restored and large sections were stripped back to the original 1869 room design, characterised by arcades.
In contrast to the Gallery of Contemporary Art, the new main entrance features a staircase, which incorporates the entire width of the 7-bay arcade and leads to the historical main and adjoining vestibules.
In the new Kunsthalle, fabricated systems from Schüco include the Jansen Viss steel façades and the AWS 120 CC.SI composite windows.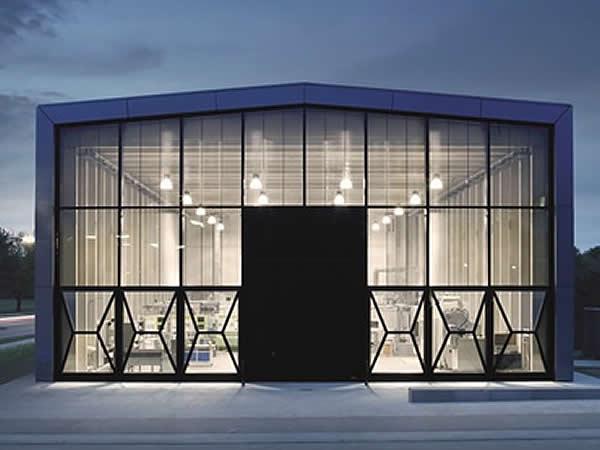 600
450
www.schueco.com
2016-11-03T03:55:00
Schüco: Research for the future of industrial construction
glassonweb.com