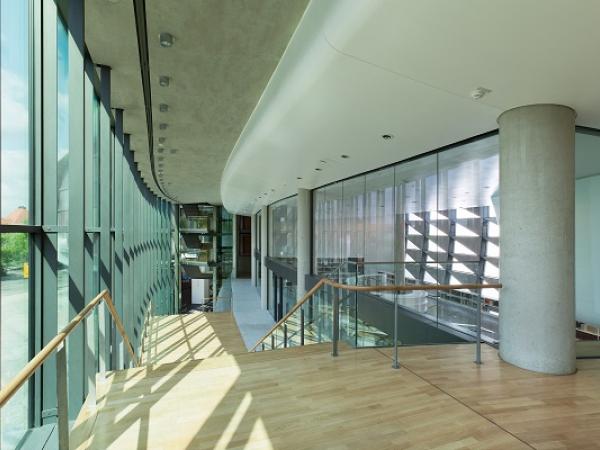 SCHOTT PYRANOVA® integrity and insulation fire-resistant glass is being stocked for the first time at SCHOTT UK in Stafford.
With this step, SCHOTT enables professional UK glass processors to quickly obtain quality products to meet their customers' requirements.  
This versatile product is also backed up by SCHOTT's recently updated third party approved certification Certifire CF 862. With new drawings and new technical solutions included, SCHOTT is able to offer a broader scope, such as:
120/120 glazing into steel screens

90/90 IGUs into steel frames including IGUs


 

90/90 glass to glass butt joints


 

Increased FD60 pane sizes


 

self-adhesive films can be applied to either glass side


 

plant on glazing beads to create Georgian type windows


 

hide frames below, behind or above finishes using angle/channel glazing


 

pin fixings in lieu of screws for 30/30 glazing beads

 
SCHOTT UK welcomes enquires from new and existing glass processing companies who have the equipment to handle and cut large glass sheets (2.1m x 3.1m). The stock thicknesses currently available are 11mm, 15mm and 23mm providing 60/0, 30/30 and 60/60 fire ratings.
The special-purpose PYRANOVA® fire-resistant glass was chosen in the expansion project of the the German National Library in Leipzig. The grand staircase and the museum's reading room are now visually connected, while the public entrance is architecturally separated by a fire-retardant glass wall. (Photo: Klaus-D Sonntag, Leipzig/© SIB, Leipzig/DNB Leipzig.)
For further information, technical advice or availability please contact SCHOTT UK technical sales manager Martin Brown at martin.brown@schott.com or +44 7831 807 903.
Background on the product:
SCHOTT PYRANOVA® specialty glass is a clear, laminated composite glass made of several thin panes of float glass. In the event of a fire, a transparent, fire resistant layer is created between the panes. This means that PYRANOVA® specialty glass prevents the passage of fire, smoke and heat radiation and ensures a safe escape route. This makes the material well-suited for use on escape routes and staircases.
For more information, please visit: www.schott.com/pyran
Sales contact:
SCHOTT UK Ltd.
Martin Brown, Sales Manager Technical Glass Solutions
122 Drummond Road
ST16 3EL Stafford, UK
+44 1785 275930
+44 7831 807 903
martin.brown@schott.com
PYRANOVA® is a registered trademark of SCHOTT AG.
About SCHOTT
SCHOTT is a leading international technology group in the areas of specialty glass and glass-ceramics. The company has more than 130 years of outstanding development, materials and technology expertise and offers a broad portfolio of high-quality products and intelligent solutions. SCHOTT is an innovative enabler for many industries, including the home appliance, pharmaceutical, electronics, optics, automotive and aviation industries. SCHOTT strives to play an important part of everyone's life and is committed to innovation and sustainable success. The group maintains a global presence with production sites and sales offices in 35 countries. With its workforce of approximately 15,000 employees, sales of 1.93 billion euros were generated in fiscal year 2014/2015. The parent company, SCHOTT AG, has its headquarters in Mainz (Germany) and is solely owned by the Carl Zeiss Foundation. As a foundation company, SCHOTT assumes special responsibility for its employees, society and the environment. www.schott.com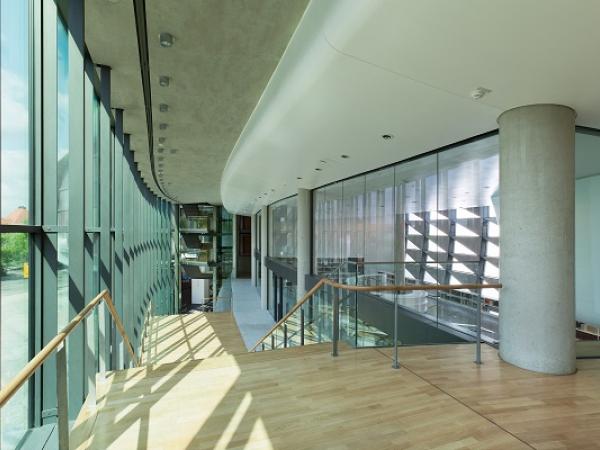 600
450
www.schott.com
2016-06-07T13:00:00
SCHOTT enables UK glass processors to efficiently meet local demand
glassonweb.com