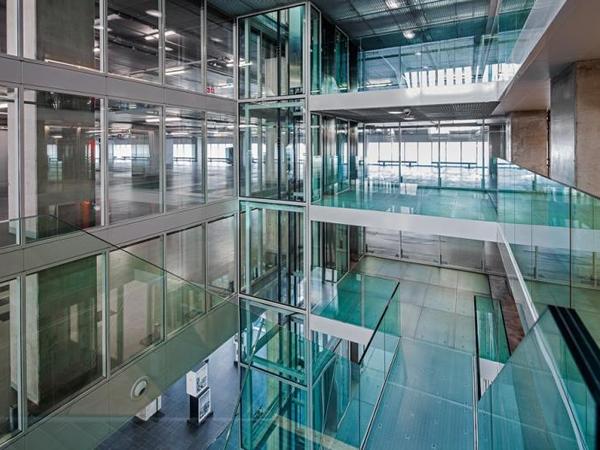 Photo source
www.vetrotech.com
Vetrotech supplied a total of approximately 50,000m² of glass.
It took four years to construct the biggest building in the Netherlands – De Rotterdam, or Vertical City, on the bank of the River Maas. With ground space at such a premium, there was really only one direction in which to build: up.
Although the ground area only takes up the space of a football field (110m by 60m), De Rotterdam is a building of mammoth proportions. And with most of the exterior made out of glass, it commands phenomenal views across the city.
An incredibly challenging project on so many levels, designing De Rotterdam demanded the talents of the legendary architect Rem Koolhaas, founding father of OMA. Such is the pedigree of this architectural practice with world-class credentials that they now have offices in Rotterdam, New York, Beijing and Hong Kong.
Ten years in the making
Koolhaas spent ten years developing the finished design. Looking at its multi-functionality, it is not difficult to see why it took so long from inception to completion. It is also a fascinating construction in its own right, containing distinct areas that are also harmoniously joined together.
"Its fascination comes from the fact that, despite being an undoubtedly large building, it's actually formed of small parts that come together to form an exciting whole," explains Koolhaas.
"This is in contrast to so many other buildings in Rotterdam that are just singular entities. De Rotterdam has an ambitious agenda: to be a residential building, a place of work, a recreation centre and a hotel. For every component, we looked at how its circumstances, situation and views could be best utilised. As a result, every part has a different character."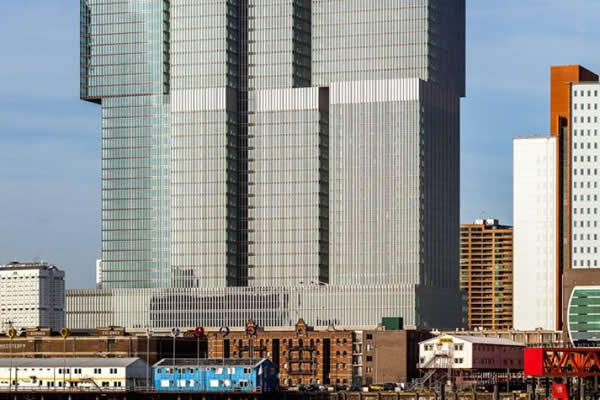 A mammoth construction with staggering statistics
While the building itself is incredibly impressive to look at, the statistics are simply baffling. Towering 150m into the sky and occupying a total of 160,000m², there are 240 high-specification apartments in the West Tower, spread over an area measuring 35,000m². These are so impressively designed and equipped that residents feel as if they are living in a design magazine!
In the Mid Tower and part of the East Tower, office space occupies some 60,000m². And in the remaining part of the East Tower, there is a four-star hotel with 285 luxurious rooms, occupying a further 19,000m². This is the latest addition to the nhow hotel group, joining those in Berlin and Milan.
For residents, visitors and workers alike, 25,000m² of garage space offers parking for 684 cars. Beyond this, there is a further 3,500m² of conference rooms, shops, fitness centres, restaurants and cafés overlooking the chic Waterfront area. In short, it is easy to see why it is called the Vertical City; it has everything!
Beautiful, contemporary, safe and awash with light
With the exterior constructed almost entirely out of glass – bathing De Rotterdam in light from every angle – Vetrotech contributed very significantly to the success of this daring project.
With the building weighing an extraordinary 230,000 tons, we supplied a total of approximately 50,000m² of glass. Ensuring ultimate fire safety is a real challenge with a building of this magnitude.
To meet this brief, we supplied our fire-resistant Contraflam® and Contraflam® LITE glass in various forms, offering tailor-made solutions with safety as the paramount concern.
A truly magnificent feat of design and engineering, De Rotterdam is now clearly one of the most eye-catching and impressive glass buildings in the Netherlands.
Architect: Rem Koolhaas
Glass feature: Fire resistance
Application: Door, Floor Panels, Partition/Wall, Window
Location: Rotterdam
Market segment: Banks, Offices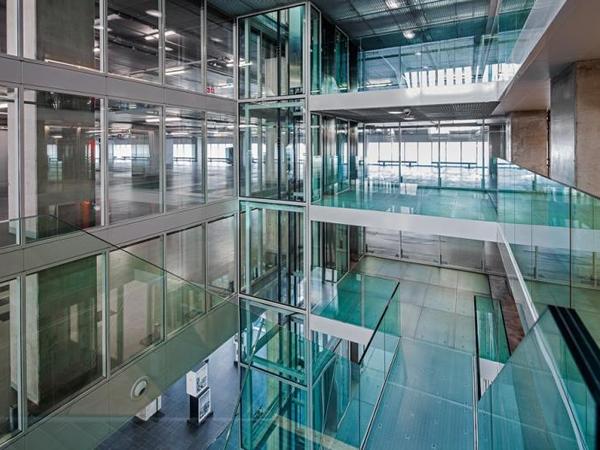 600
450
www.vetrotech.com
2017-05-19T07:10:20
Rotterdam's Vertical City reaches unparalleled heights of achievement
glassonweb.com