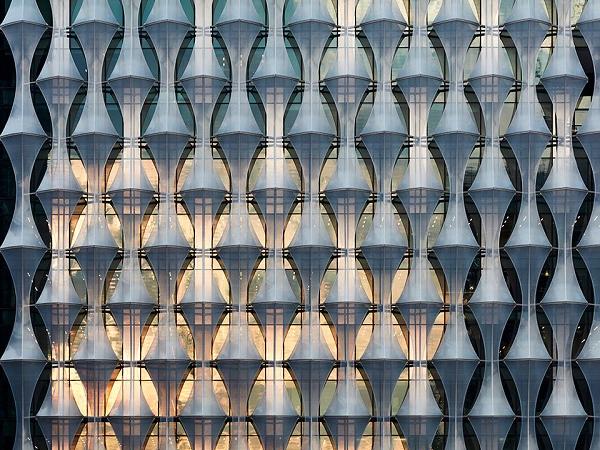 Photo source
The transparent, open, and welcoming U.S. Embassy in London marks a new era for embassy design. | Photo: ©Richard Bryant
The US Embassy in London opened its doors to the media for the first time last month, nearly nine years after the Department of State's Overseas Building Operations first announced a design competition for the project.
Having outgrown the current, Eero Saarinen-designed embassy in Grosvenor Square, the Department of State selected KieranTimberlake to build a new home for diplomacy that was open, transparent, and welcoming while still being secure and environmentally responsible.
"In the form and expression of the new Embassy, we envisioned a holistic fusion of urbanism with site, of building and urban form with landscape," said James Timberlake in his remarks to the press.
"We wanted to create a new embassy that is both evocative and that performs, one that represents our democracy and our relationship with the United Kingdom beautifully but at the same time conserves and produces energy."
The result is a 12-story transparent cube that features a faceted solar shading system and a high-performance envelope made of ethylene tetrafluoroethylene (ETFE) that minimizes solar gain and glare while maximizing natural daylight and access to views.
These measures, along with solar panels installed on the roof and an ambitious landscape strategy that manages the site's stormwater, have led the Embassy to target both LEED Platinum and BREEAM Outstanding certifications and put the building on track to achieve BREEAM net carbon neutrality.
"This project is efficient, but beautiful in doing so," Timberlake said, adding that "the visual whole is that of a crystalline, radiant beacon that is a respectful neighbor and an environmental steward."
READ MORE ABOUT THE US EMBASSY IN LONDON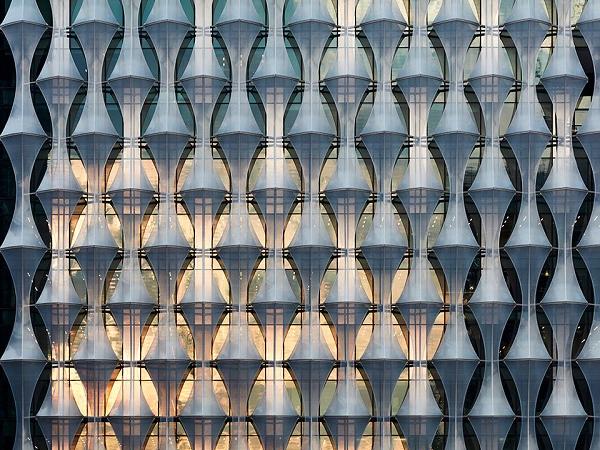 600
450
kierantimberlake.com
2018-01-16T07:30:00
"A Radiant Beacon" Previewed in London | KieranTimberlake
glassonweb.com