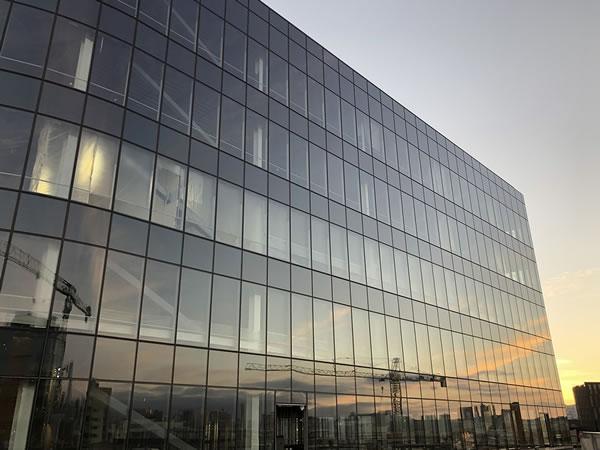 Photo source
Tianjin NorthGlass
The Glass from NorthGlass on South Tower of Chase Center.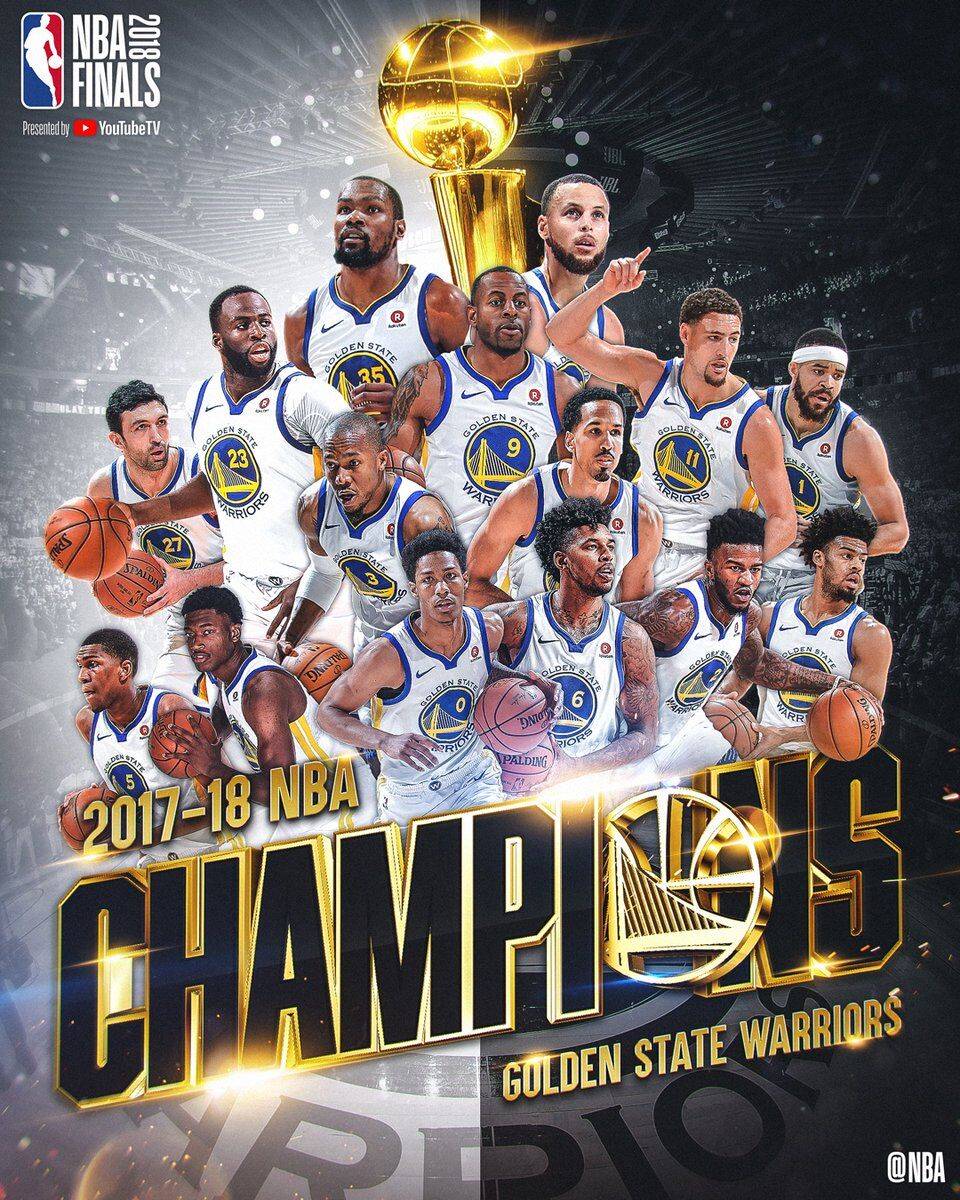 The Golden State Warriors are undoubtedly one of the most influential NBA teams in the history of the United States. In the past four years, they have won three NBA championships. The 2018-2019 season will be the final season for the Warriors at the Oracle Arena in Oakland. It is expected that the Golden State Warriors will be officially moved to the Chase Center in September 2019.
Golden State Warriors New Arena - Chase Center
About 25 months after the project started in January 2017, the construction of the Chase Center has entered the final stage. The huge stadium contracted by Clark Construction Group is also very expensive – nearly $1.1 billion.
The Glass from NorthGlass on South Tower of Chase Center
The Glass from NorthGlass on North Tower of Chase Center
The stadium contains 18,000 multi-functional seats, and is equipped with 54,000 square meters of two towers and 9,300 square meters of shopping malls and plaza. These areas combine community culture with commercial retail, providing the latest technology and modern facilities.
Third Street Plaza
Tianjin NorthGlass equipped two 11-storey towers on both sides of the Third Street Plaza with 16,000 square meters of curved and tempered Low-E insulating glass. The quality of North Glass's glass has been highly appreciated by Clarke Construction Group and the architects. The installer is also very satisfied with the precise tolerance control of NorthGlass. One architect joked: "It looks as shocking as the rendering."
As the first of its kind in San Francisco, the Chase Center will become a world-class sports and entertainment hub, a tourist destination with a championship team, epic concerts, rich culinary delights, colorful art events, and a home of innovative entrepreneurs.
Warriors United Executive Chairman PETER GUBER said: "The Chase Center will be a beacon of technology and innovation. We hope that the Chase Center will also become a beacon of art, culture, sports and entertainment in this community." NorthGlass is much honored to participate in a great team, a great venue. How much glory will there be, let's see in the future...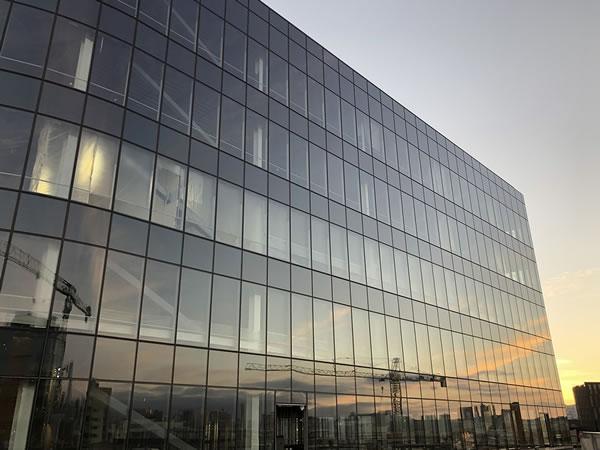 600
450
Tianjin NorthGlass
2019-03-08T06:42:36
NorthGlass Creates a Great Venue for the Champion Team
glassonweb.com