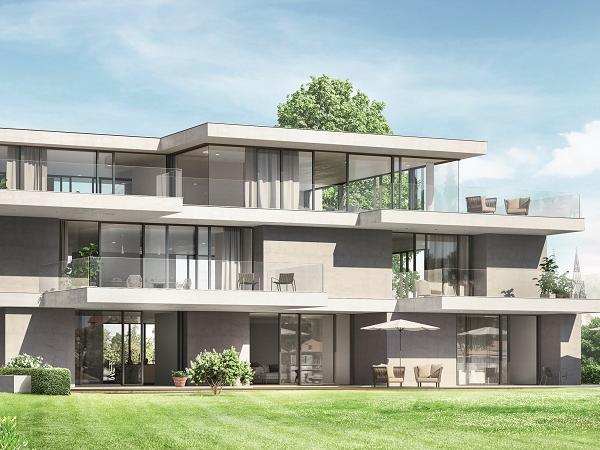 Photo source
Schüco International KG
Time-saving fabrication and a wide range of uses.
With the ASE (Aluminium Sliding Element) 60/80 sliding system range, Schüco has developed a new modular system which offers fabricators numerous benefits in fabrication and installation and which has already won the Red Dot Design Award 2018. The system also impresses with maximum thermal insulation as well as a modular fittings system. This means that architecturally sophisticated sliding and lift-and-slide solutions can be constructed from just a few system articles.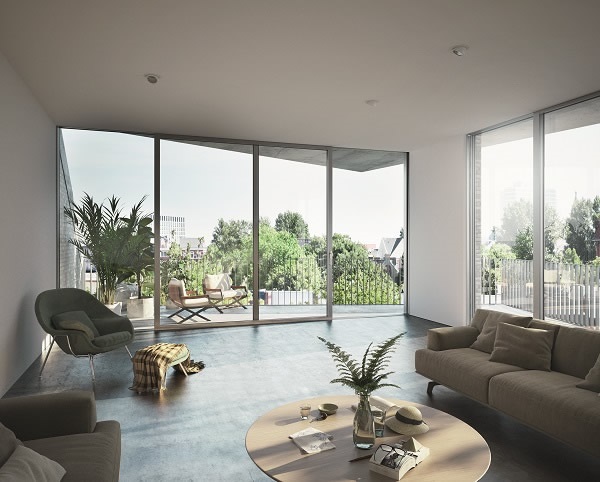 Technology and thermal insulation
The ASE 60/80 (60 and 80 mm basic depth) sliding system range is based on multifunctional profiles, which allow for optimum use of identical parts. 13 different opening types can be implemented using just a few half profiles within each basic depth, providing greater design freedom. This means that, in addition to the double and triple-track designs, attractive single-track versions such as type 1A can be created.
Large unit dimensions up to 3.50 m in height and vent weights up to 200 kg and 350 kg are possible in both basic depths – and from 2019 even up to 500 kg. The ASE 60 system achieves a thermal insulation value of Uf 2.2 W/(m2K). For special requirements up to passive house level, the ASE 80.HI system is available and can accommodate glass thicknesses up to 60 mm.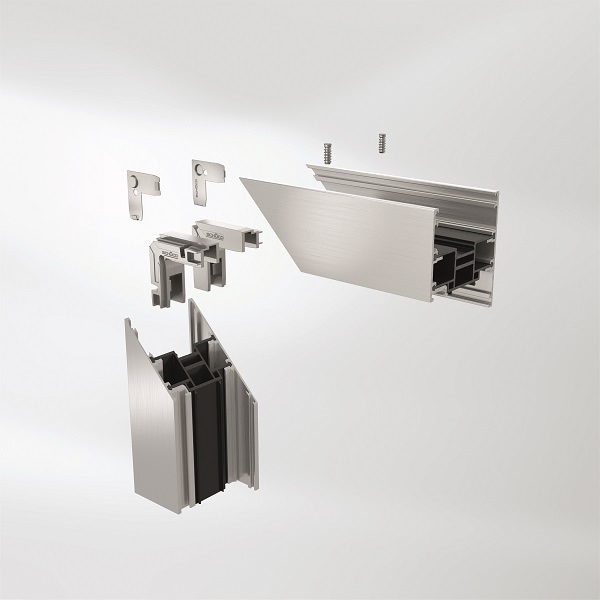 Design Line
As well as the Standard Line, the ASE 60/80 sliding system range also includes a Design Line. This term stands for very narrow sightlines thanks to an optional slimline interlock profile with a face widths of just 40 mm.
Furthermore, a level Design Line threshold is available, which is perfect for easy access requirements, such as on a terrace, as it does not have a recess or elevation. A concealed fittings groove means that technical components such as fittings or insulating foams are no longer visible either.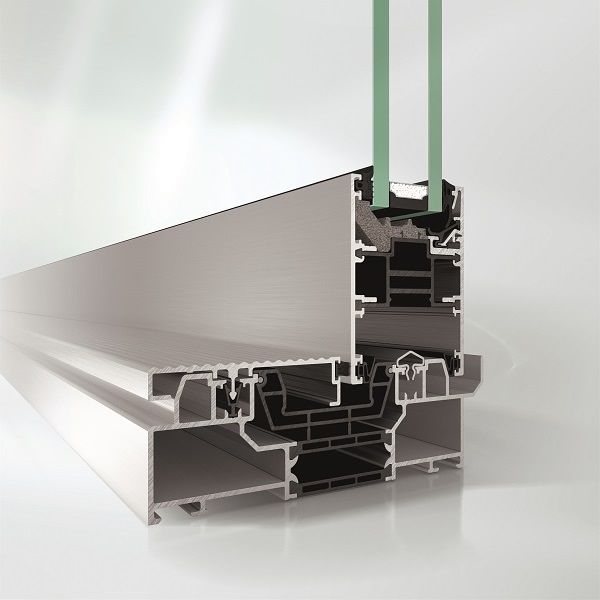 Ease of operation
Integrated SmartStop and SmartClose modules ensure security during operation. They slow the vents down gently and support the closing process. Depending on the version, the vent is automatically drawn into the closed position too. In the lift-and-slide versions, two further modules assist operation when lifting and lowering the moving vent.
During lifting, an integrated operating aid supports operation by means of spring tension. During closing and lowering, a handle damper cushions both the vents and operating handle. These two modules make even large-scale formats and weights easy to operate. The handling will be even easier from October 2018, when the mechatronic Schüco TipTronic fitting will make it possible to operate the units automatically too.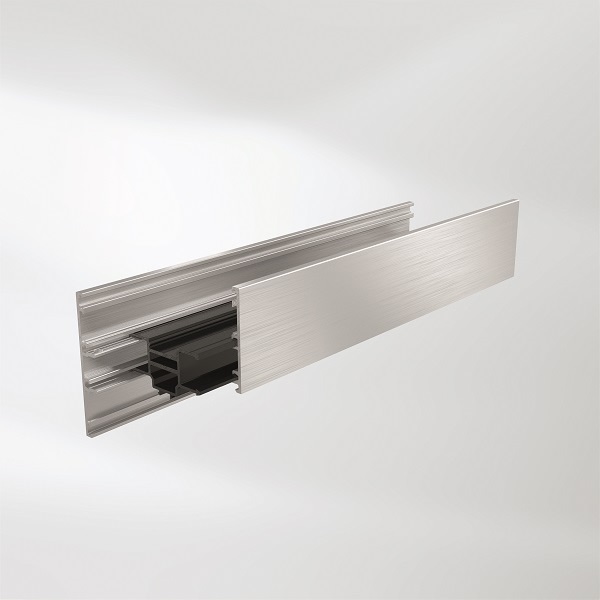 Modular fittings system
Within the Schüco ASE 60/80 sliding system range, the fittings system can be used as sliding and as lift-and-slide fittings, resulting in synergy effects for the metal fabricator. The system reliably closes in the bolt pins mounted in the outer frame. Depending on the design, burglar resistance up to resistance class RC 2 is achieved – with one-handed operation.
Those who value a clear and puristic design when the vent is open can select an option whereby the bolt pins are integrated in the vent. The central fittings groove allows a balanced distribution of weight in the moving vent, ensuring optimum running properties and ease of operation.
Fabrication and installation
Fabrication of both the ASE 60 and ASE 80.HI system is identical. This makes the project-specific selection of the right basic depth for fabrication more flexible. Using preassembled components, fabrication is quicker and easier.
This means that plastic profiles with integrated gaskets and outer frames with co-extruded gutter profiles, for example, are available. The corner cleats can be fabricated with either nails or screws. The top guide profile for the vent is clipped directly into the outer frame and fixed with significantly fewer screws than before.
Optional narrow interlock profiles with integrated cover strips and optional magnetic gaskets also make fabrication time much shorter. Compared to the previous ASS 70.HI system, the fabrication time is reduced by up to 15% with opening type 1A.
For more information about Schüco sliding systems, visit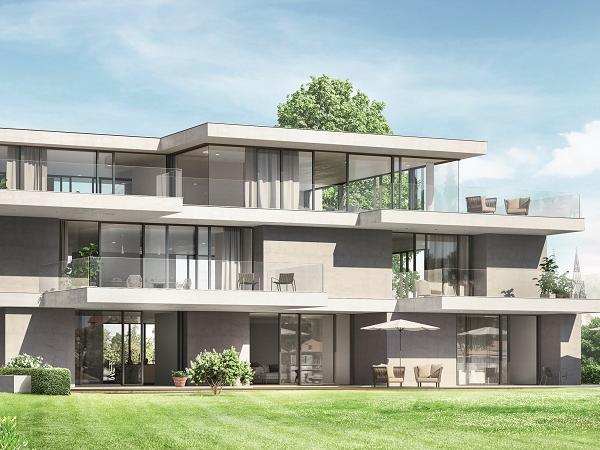 600
450
www.schueco.com
2018-09-17T08:00:00
The new Schüco ASE 60/80 sliding door system
glassonweb.com