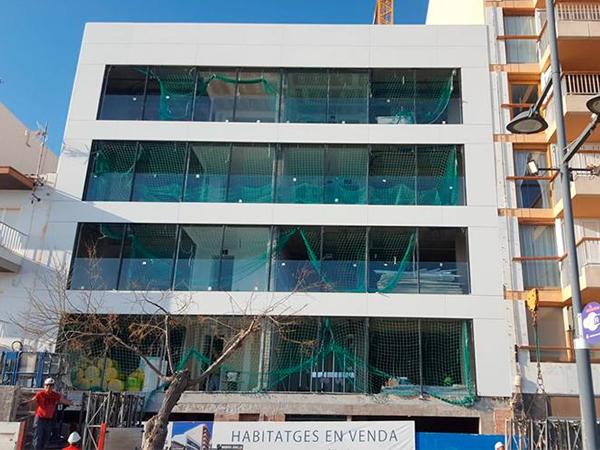 Photo source
www.sistemamasa.com
Today we bring you a new housing project in Sant Antoni de Calonge, Girona. This house is characterized by a minimalist ventilated facade with simple lines and a 12 mm thick cladding.
Next, we present the characteristics of the project.
Project features
Architect: OUA Group
Location: Passeig de Josep Mundet, 101, 17252 Calonge, Girona
Year of execution: 2019
Approximate area: 125 m2
System: PF-ALU/HTR
Type of building: Viviendas
Cladding: BASIC ICE BY TECHLAM® TOP
The ventilated facade of this Project
The particularity of this house is in its placated. This is due to the large size of the plates installed in this. Several breaks were made to optimize the material and thus ensure that the plates could have this size. At the same time, this allowed the joints to be coordinated with the aluminum enclosure.
It should be noted that an HTR60 system with undercut anchor Keil was used to hide the anchors of the cladding by machining the back of the plate. In order to do this, the project was coordinated at all times with the construction company, since the fasteners had to carry a special plate that had to be installed before making the terraces.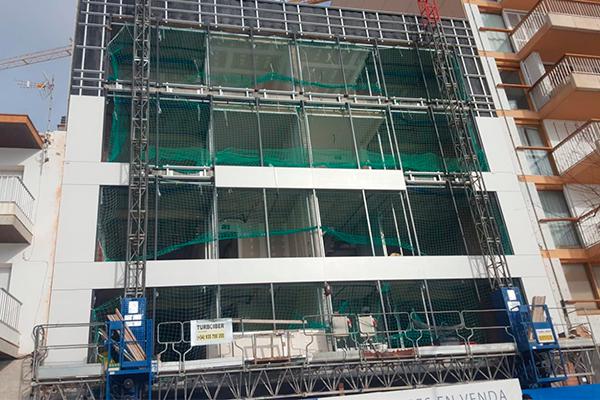 PF-ALU/HTR system
The anchorage that has allowed this project to be carried out is a horizontal profile that is oriented to small thickness and vertical position, with continuous horizontal joint and free vertical.
This same anchorage has been carried out in other projects of ventilated facades, such as the Hotel Almanac Barcelona, the Monterrey EQUUS 333 Legacy or the Gotenborg single-family home.
If you want to discover more interesting and unique projects of Sistema Masa continue browsing our news.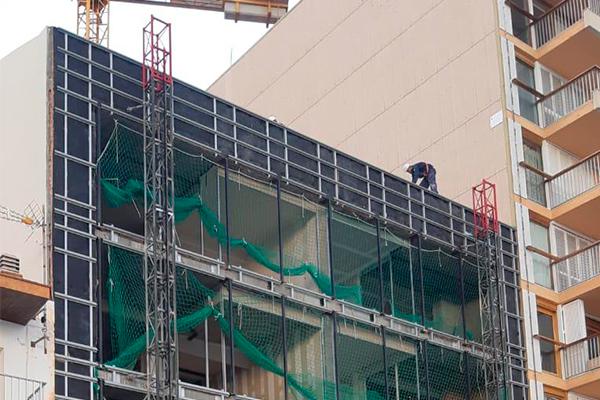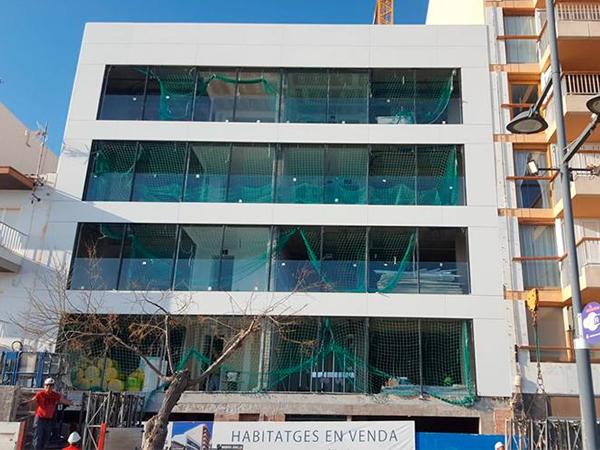 600
450
www.sistemamasa.com
2019-10-29T08:00:00
New house with ventilated facade in Sant Antoni de Calonge | Sistema Masa
glassonweb.com