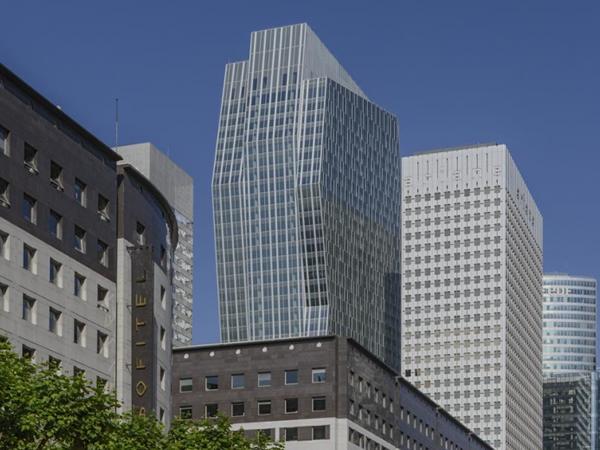 Photo source
www.vetrotech.com
Vetrotech played a significant part by providing glass that met the rigorous fire security standards as well as the transparency criteria.
Majunga is a ground-breaking, high-tech tower located in La Défense, Paris – the heart of Europe's leading business district.
Home to 3,500 companies and 1,500 corporate headquarters, the largest French and international companies are resident in La Défense, so it was the perfect location for a project of this magnitude and vision.
Designed by architect Jean-Paul Viguier, the brief was to construct a revolutionary office block – an ecologically friendly tower that would be full of light and space while also being highly functional and employing the latest innovations.
Employees would be offered the most dynamic place possible in which to work, with their every need and comfort attended to throughout their working day, thanks to the strong focus on personal wellbeing.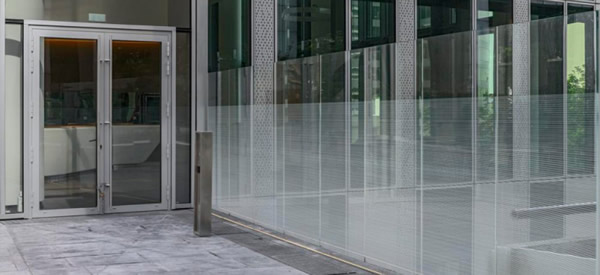 Extraordinary statistics, optimal comfort
Viguier's vision was realised in Majunga. It is France's second-tallest building at 195m and has 45 floors. With a total surface area of 67,200m², it provides workstations for 5,000 employees.
Although every care was taken to make the interior as effortlessly functional as possible to promote a healthy and constructive working environment, connections to the outdoors are also key to the sense of personal wellbeing. So every floor has terraces – themselves covering 1,200m².
Majunga is all about instilling a sense of freedom, space and a Zen-like atmosphere. As designer Olivier Saguez explains, it is "a multi-sensory space where no detail has been overlooked in an effort to optimise user comfort: silence combined with quality light, views and materials."
Glass: a key construction material
Glass played a very large role in the construction of Majunga. Every floor, every elevator and every corner is flooded with light, thanks to its strategic integration.
The bioclimatic exterior surfaces are specially designed according to the building orientation, maximising views and making sure that interior temperatures are always comfortable.
Vetrotech played a significant part by providing glass that met the rigorous fire security standards as well as the transparency criteria.
We supplied 800m² of Pyroswiss® E30 (which provides up to 30 minutes of integrity in the event of fire) and Contraflam® Lite EW60 (which provides up to 60 minutes of integrity and radiation protection).
Viguier himself explains how the integration glass enhances the working environment for the people that work there:
"A clear departure from the monolithic architecture of previous-generation office buildings, Majunga is open, living and environmentally-friendly," he says.
"Its high ceilings, all-glass façades and spaces that are open to the outdoors, give the impression of volume and celebrate a new, freer, more informal art of working."
He continues: "Majunga is also an environmental breakthrough, due to the measures taken to decrease energy consumption inside the building."
A towering ecological achievement
The credentials for Majunga's ecological considerations are clear for all to see. It is the first new high-rise building in France to be BBC-certified in the design phase.
It is also the first office building in continental Europe to obtain BREEAM certification with an "excellent" rating in the design phase, as well as a further "excellent" rating in terms of HQE certification, achieving 11 out of 14 "high performance" targets.
Majunga's environmental performance is unparalleled. Its energy consumption is less than 80 kWh PE/m²/year, which is five times more efficient than most existing office buildings.
Its carbon footprint is also exceptional, as it offers four times better performance than that of a building on Paris's outskirts.
In every respect, Majunga is a remarkable achievement, representing a rise to new levels of excellence in terms of healthy working environments. Vetrotech is delighted to have been a part of this French success story.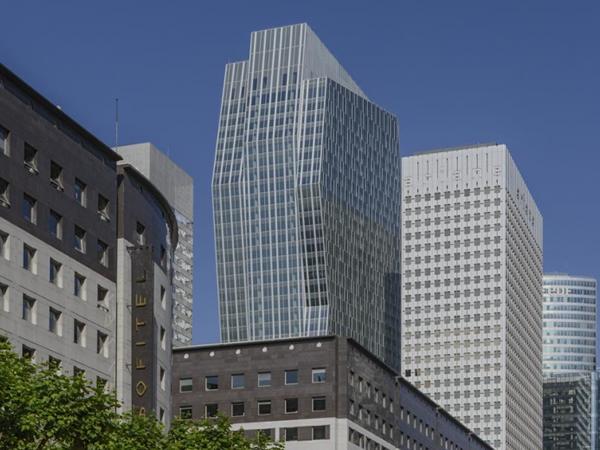 600
450
www.vetrotech.com
2017-01-12T08:10:00
Majunga Tower: Magnificent in vision, remarkable in construction
glassonweb.com