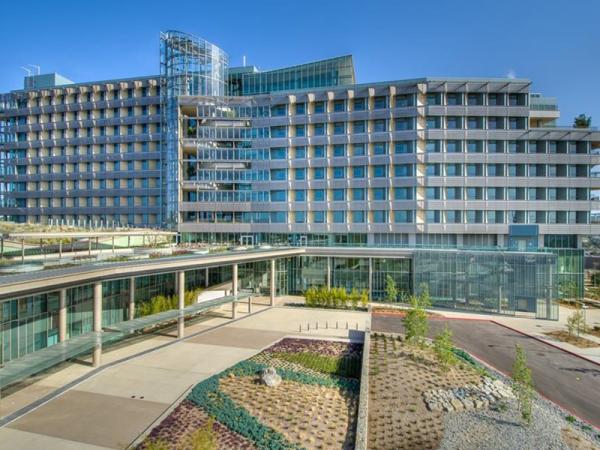 Photo source
David Cox, DPR Construction
SOLARBAN 70XL glass by Vitro Architectural Glass (formerly PPG glass) celebrates 10 years of transforming, enabling sustainable design
When The Terry Thomas opened in Seattle in 2008, it earned architectural firm and building owner Weber Thompson numerous accolades for its climate-responsive design and extraordinarily transparent connection to the surrounding streetscape.
Less known was the building's role as the first significant installation of SOLARBAN® 70XL glass, a revolutionary breakthrough in glass technology developed by Vitro Architectural Glass (formerly PPG glass), which produced the industry's first and still among the highest-performing triple-silver-coated, solar control low-emissivity (low-e) glass.
Today, Vitro Architectural Glass is celebrating the 10th anniversary of Solarban 70XL glass, a product that continues to transform the way architects think about glass and sustainable design by enabling them to meet today's increasingly stringent energy codes without sacrificing daylighting or the natural human connection to the outdoors.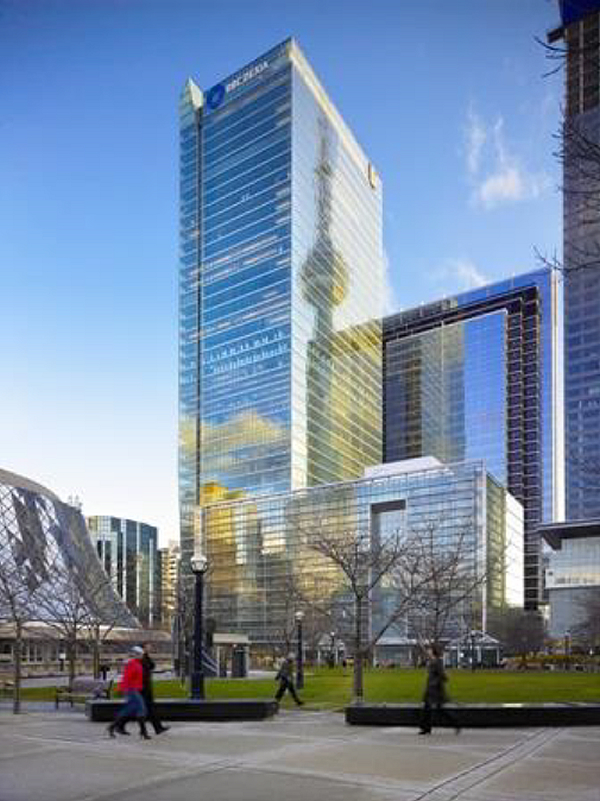 RBC Centre, a 41-story tower in Toronto, which has earned LEED® certification at the Gold level, features more than 420,000 square feet of custom curtain wall fabricated from SOLARBAN® 70XL glass on the upper floors and laminated security glass on the lower floors.
Floor-to-ceiling windows maximize daylighting, while the building's north-south orientation and a sophisticated system of sensor-controlled sun shades and automated blinds limit heat gain and promote energy performance.
The building, designed by Kohn Pedersen Fox Associates, incorporates a comprehensive array of environmentally advanced systems to reduce energy use and promote water conservation. As a result, the building is projected to realize savings of 40 percent on energy costs and 47 percent on indoor water compared to similar structures of its size and type.
Building codes drive demand for better solar control
When it was introduced at the GreenBuild International Conference and Expo in 2006, Solarban 70XL glass represented a major breakthrough in glass performance.
As the first architectural glass to successfully integrate a third layer of silver into the coating, Solarban 70XL glass not only outperformed the best double-silver-coated glasses of the time, it also greatly expanded the opportunity for architects to incorporate large spans of transparent glass into their building designs.
Dr. Paul A. Medwick, senior group leader, glass coatings group, at the Vitro Glass Research and Technology Center near Pittsburgh, led the technical team that formulated Solarban 70XL glass.
He said the need to develop a triple-silver-coated, low-e coating first became apparent in the late 1990s. "Energy codes began to demand better solar control performance," he said.
"At that time, the only way to meet tougher performance standards was with double-silver [coating] on a tint, but the market was shifting away from tinted glass and toward clear [glass]. We tried to bridge that gap with Solarban 80 glass, a double-silver [glass] with thicker silver layers to enhance solar control, but its highly reflective aesthetic was not as broadly appealing to the market as we had hoped."
Vitro Architectural Glass (formerly PPG glass) glass began pursuing the development of triple-silver-coated glass in earnest shortly after the introduction of Solarban 80 glass, seeing it as the only viable way to meet competing demands for greater transparency and better solar control.
"There was some reluctance initially to consider commercializing a triple-silver product because coaters were optimally configured for double-silver coatings," Medwick explained.
"We weren't sure how triple-silver-coated glass would be received by the industry. One concern was that the production costs for triple-silver coatings would be higher than those for double-silver [glass] due to the higher complexity of the coating design and manufacturing process. We thought that might make it difficult for customers to justify investing in a more expensive product."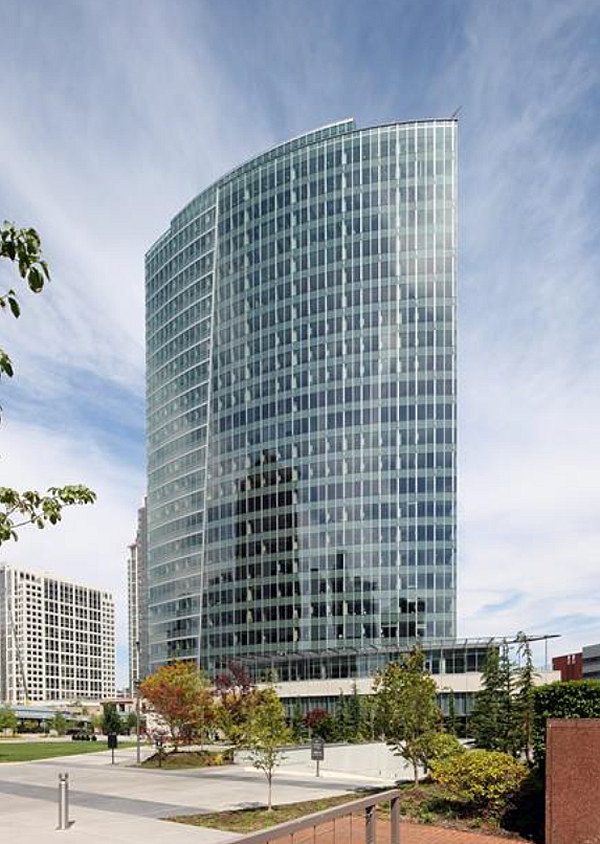 The 26-story City Center Plaza rises above the center of Bellevue, Washington to offer stunning views of Lake Washington, Mr. Rainer and the Cascade Mountains.
The use of SOLARBAN® 70XL glass on the building, which achieved LEED® certification at the Gold level, allows plenty of natural daylight into the building.
The transparency of Solarban 70XL glass was featured on the curved silver arc running up two faces of the building to add the illusion of height.
A technical triumph
Over the next several years, product developers worked internally, then closely with architects and fabricators, to develop a triple-silver coating that could be produced economically with high levels of quality and consistency while meeting customer demands for aesthetics and performance.
One of the most difficult challenges — beyond engineering the optimal coating stack — was to develop proprietary manufacturing processes and technologies that would consistently produce the same coating — one with uniform aesthetics and performance over the entire surface of large panes of glass.
Dr. Andrew Wagner, a scientist with the glass coatings group, was a key member of the Solarban 70XL glass development team. "As the number of silver layers increases, the optics of silver-based coatings become increasingly sensitive to small, but unavoidable, manufacturing process variations," he explained.
"Eventually, we were able to find the right balance of manufacturing processes, controls and materials to produce Solarban 70XL glass within extremely tight tolerances for color and solar-control performance. Other glass manufacturers eventually came out with triple-silver glasses; yet, to date, none have been able to achieve the consistent color uniformity and quality control of Solarban 70XL [glass]."
The technical precision in the process controls for Solarban 70XL glass is most evident in its clarity. "Many customers prefer the aesthetic of Solarban 70XL glass over other triple-silver glasses, particularly after thermal tempering," said Glenn Miner, director of construction, flat glass.
"The coating stack and manufacturing process we developed for Solarban 70XL glass enables us to control the optical properties of the coating after it has been heat-treated."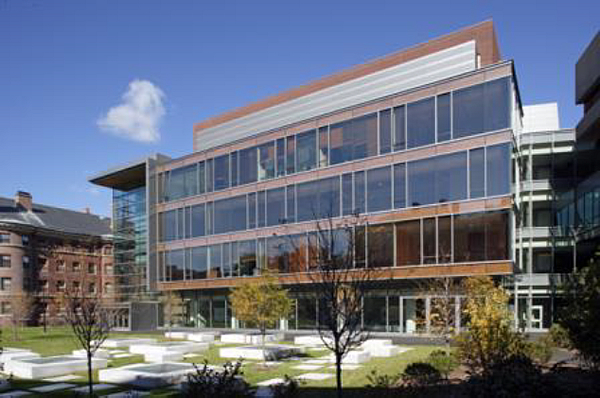 The Northwest Science Building opened on the campus of Harvard University in 2008 as a multi-disciplinary facility for the study of neuroscience, bio-engineering, systems biology and computational analysis.
Designed by Skidmore, Owings and Merrill (SOM) to foster collaborative learning through open, flexible laboratory space, the building features floor-to-ceiling glass walls made from SOLARBAN® 70XL glass that enable natural light to reach work desks and illuminate circulation spaces.
The exceptional transparency and solar control of Solarban 70XL glass also diminish the need for artificial lighting and heating to generate significant energy-related cost savings.
The choice of architects
As a result of its clarity, consistency and solar control performance, Solarban 70XL glass has become the most commonly specified triple-silver-coated glass in the industry, with more than 300 million square-feet shipped in the past 10 years.
Notable and award-winning "green" buildings for which Solarban 70XL glass has been specified include One Bank of America Center in Charlotte; RBC Centre in Toronto; City Center Plaza in Bellevue, Washington; NASA Sustainability Base in Mountain View, California; Three PNC Tower in Pittsburgh, and the Omni Dallas Convention Center Hotel.
Perhaps even more tellingly, as happens with other industry-changing inventions, the name of the breakthrough product that created a category has become practically synonymous with it. "Solarban 70[XL glass] is the generic name that many architects use when they're talking about triple-silver glass, no matter who makes it," added Miner.
At The Terry Thomas, where architect partners Scott Thompson and Kristen Scott specified Solarban 70XL glass for their firm's new home 10 years ago, Solarban 70XL glass serves two purposes.
"By offering good natural daylighting through the storefront glazing, we are able to reduce dependence on overhead lighting and significantly reduce overall electricity use," Scott reports. "With a good u-factor and solar heat gain coefficient, we also have reduced the chance that the space will overheat, which is very important for a naturally cooled space."
The building also is the model Weber Thompson uses to show clients a functional balance between daylighting and energy-efficiency. "The energy code in Seattle is continuously getting more stringent, yet in commercial office projects, owners and tenants want daylighting, views and a connection to the outdoors," Scott added.
"We use our space to demonstrate how [Solarban 70XL] glass helps us meet all those demands."
The San Francisco Public Utilities Commission Headquarters, also known as 525 Golden Gate, features SOLARBAN® 70XL glass over STARPHIRE® glass. As a result of natural daylight harvesting made possible by the high-performance glass, the building uses less energy for interior illumination than a typical office building.
The building is LEED® certified at the Platinum level and has been recognized as one of the greenest urban office buildings in North America, due largely to the high-performing glazing system and concrete building envelope that provide natural ventilation, climate control and daylighting.
Energy modeling quantifies savings
The potential energy and equipment savings achieved in buildings were roughly quantified two years before The Terry Thomas was built through energy modeling studies comparing the performance of Solarban 70XL glass to clear double-silver-coated glass and dual pane-tinted glass.
Using 270 energy modeling simulations generated for three major building types in nine U.S. cities, an independent testing firm confirmed that specifying Solarban 70XL glass in place of dual-pane tinted glass would reduce initial capital costs for heating, ventilation and air-conditioning (HVAC) equipment by as much as 26 percent, or more than $125,000, for a prototypical glass-walled 8-story office building in Los Angeles.
The same simulations produced utility-related energy savings of up to $20,000 per year, or 3 to 5 percent, depending on the building's location.
One thing the modeling studies did not account for was energy savings associated with the diminished need for artificial lighting, which is one of the largest consumers of energy in most large commercial buildings.
Cirque, a shimmering 28-story luxury apartment tower in Dallas, was designed with SOLARBAN® 70XL glass because of its excellent solar control performance and transparency. The long, arcing glass façade with recessed glass balconies faces downtown Dallas and enables residents to enjoy spectacular city views.
Success in San Diego
Not long after Weber Thompson chose Solarban 70XL glass for their company headquarters, partners at California's Architects HGW did the same for their firm in San Diego, converting a former gas station and auto repair shop into the city's first net-zero-energy building.
"We specified Solarban 70XL glass when we learned about it right after it was introduced," said Jim Gabriel, a principal with Architects HGW. "We liked that the glass provided enhanced solar control while still maintaining high visible light transmittance."
 
His firm has since specified Solarban 70XL glass for at least four other projects in southern California. "We are always interested in maximizing the amount of glazing area to form better indoor-outdoor connections," Gabriel said.
"We see those connections as important to creating regionally appropriate architecture for San Diego. "Referring to California's famously rigorous energy code, he added, "Performance is the key to Title 24."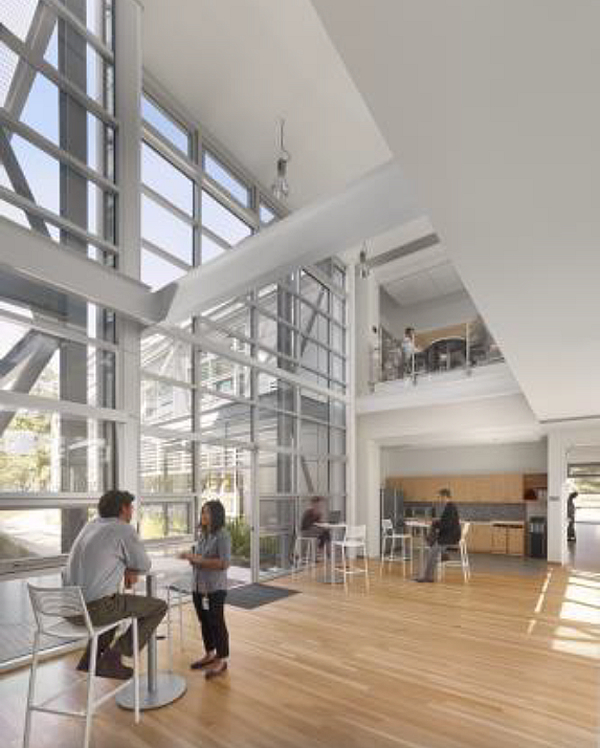 NASA Sustainability Base is an innovative, 50,000 square-foot office building located at the entrance to NASA's Ames Research Center in Moffett Field, California.
Interior spaces showcase feature skylights and large floor-to-floor windows fabricated from CRADLE TO CRADLE CERTIFIED™ SOLARBAN 70XL glass to provide abundant natural light.
New boundaries
Over the past ten years, Vitro Architectural Glass has refined triple-silver coating technology to produce ultra-clear Solarban 72 STARPHIRE® glass and blue-gray tinted Solarban z75 glass.
Solarban 70XL glass also can be combined with a full-range of performance tinted glasses to give architects a virtually unlimited palette of color and performance options.
"With the introduction of the triple-silver coating and Solarban 70XL glass, Vitro Architectural Glass glass enabled the glazing industry to approach the theoretical limits of what is possible for controlling heat gain and transmitting light," Medwick said.
In doing so, Solarban 70XL glass also opened a new world of possibilities for glass, energy efficiency and sustainable design that architects continue to explore today.
To learn more about about Solarban 70XL glass and how it continues to set industry standards for energy savings, daylighting and sustainable design, visit www.vitroglazings.com or call 1-855-887-6457.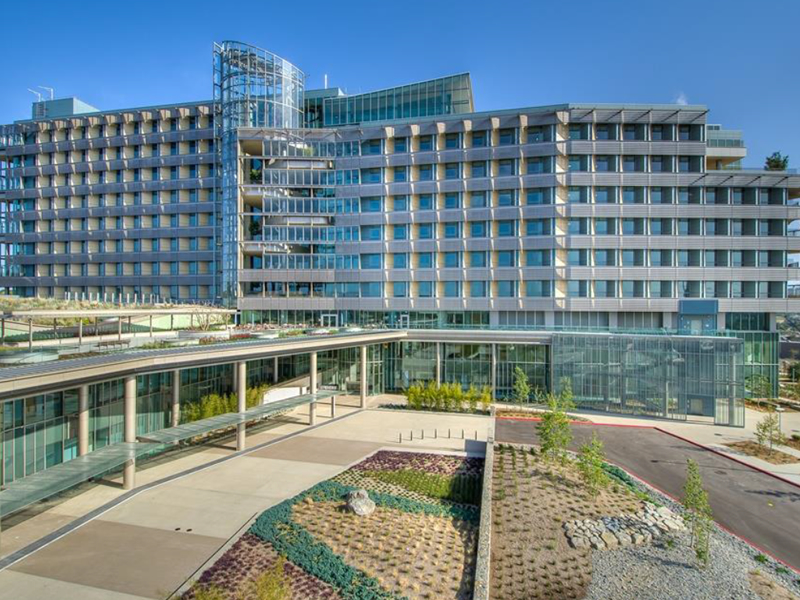 Extensive natural light is transmitted through ground-to-ceiling panels of SOLARBAN® 70XL and Solarban 60 glasses at the Palomar Medical Center West in Escondido, Calif.
Designed as a "hospital of the future" by CO Architects, Los Angeles, the building is a model of sustainability that incorporates, among other elements, a 1.5-acre "green" roof and garden spaces on every level of an 11-story nursing tower.
The hospital building was recognized as the health care facility of the year in December 2012 by ENR California, an industry trade publication.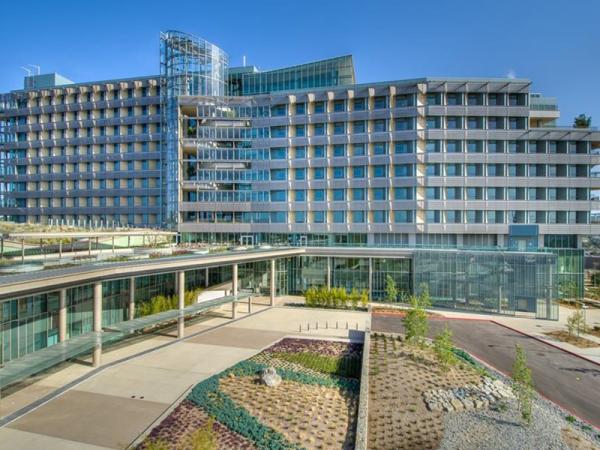 600
450
www.vitroglazings.com
2016-10-27T11:15:00
Industry's first triple-silver glass
glassonweb.com