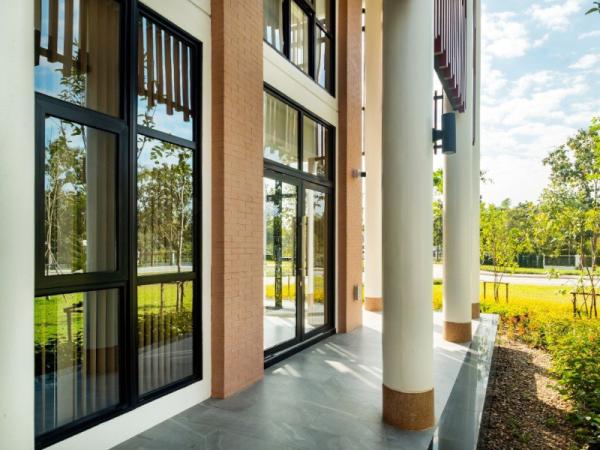 Photo source
www.guardianglass.com
Enhancing interior ventilation and sustainable development
The Agricultural Research and Development Center of the Royal Project Foundation in Chiang Mai, is physically connected to the vast ground Royal Flora Ratchaphruek Garden. The center houses three main buildings. The Office Building for the Royal Family members is situated in the middle with Operation Building 1 and Operation Building 2 on both sides. The center is intended to be one of the projects that help develop and expand all the products under the Royal Project Foundation brand.
Assistant Professor Dr. Rattaphol Angkasit, a professor at the Faculty of Architecture, Chiang Mai University assigned to design and oversee the architecture of the Agricultural Research and Development Center, incorporates the Lanna style to the new context, showcasing discernible details and aesthetics of the vernacular architectural characteristics. The northern style Punya roof is designed into descending levels from the three buildings structures, bringing the Lanna flare to lessen the imposing scale of the buildings. The steepness enhances rainwater drainage while hiding the system work of the air conditioning installed at the upper part of each structure.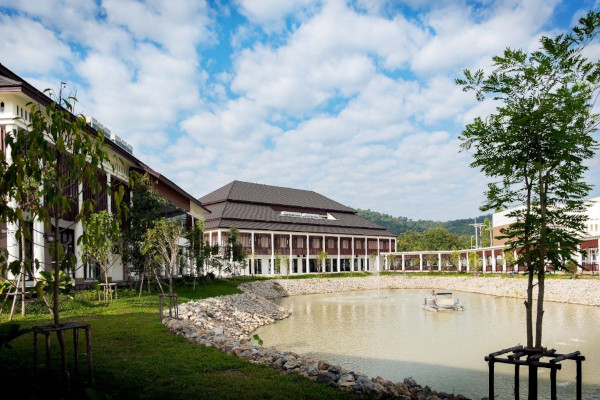 With the nature of an office building, the interior layout plan is designed into a collection of organized spaces with the main passageway dividing the floor into two parts lengthwise, simultaneously creating the functional spaces on two sides of the floor. This particular floor plan does not only render a more convenient functionality, but also enhances the interior ventilation of the walkway. The details are a part of the energy-saving approach of the design, providing users the options to keep the space naturally ventilated or air conditioned.
The Agricultural Research and Development Center of the Royal Project Foundation also connects to a number of other facilities located within the area operated with renewable energy systems, both solar and hydro. Different bodies of knowledge are integrated and applied, consequently creating a holistic development that can be further ramified into new lessons and knowledge in the future.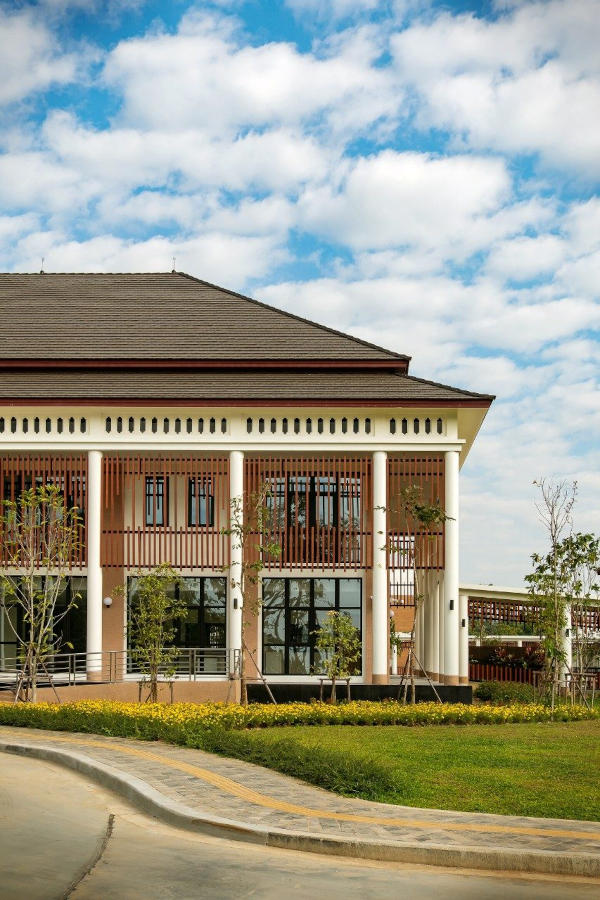 Project Factfile
Product: SunGuard Solar N67
Architecture: Ph.D. Rattapong Angkasit
Glazier: Darm Hassadin Co.,Ltd.
Glass Processor: TYK Glassform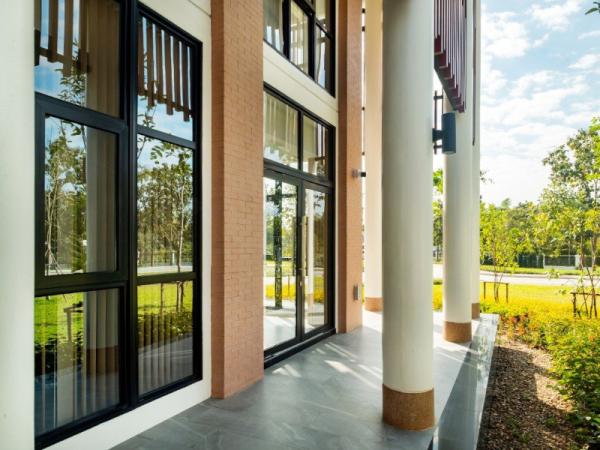 600
450
www.guardianglass.com
2023-03-24T09:43:36
Guardian Glass Project: Royal Project Foundation
glassonweb.com