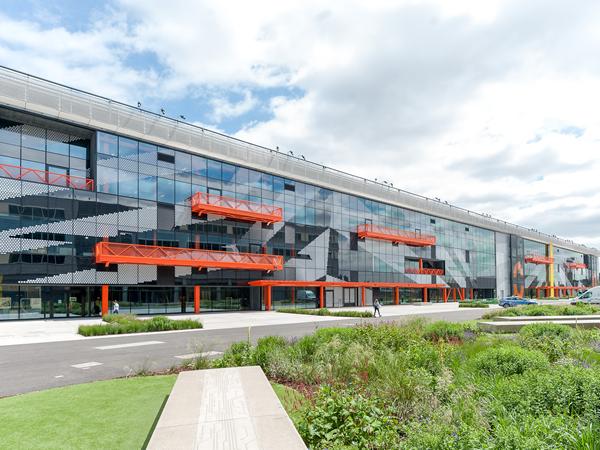 Photo source
©Rubin and Sampford Photography
As part of a ground-breaking scheme to transform the Here East Broadcast Centre at the Queen Elizabeth Olympic Park, the team at Hawkins Brown Architects came up with a simple concept to break down the building's bulk: 'crust' and 'core'.
The thoughtful design of the Here East Broadcast Centre in London promotes visibility between all areas of the building, whilst paying particular attention to the quality and performance of acoustics, ventilation, lighting and thermal performance.
To break down the building's bulk, Hawkins Brown Architects created the simple concept of a 'crust' and a 'core'. A 16m-deep perimeter crust aims to maximise daylight, ventilation and views, with the existing cladding stripped off and replaced with a double glazed unitised curtain walling system.
Each unitised cladding panel features two panes of heat strengthened laminate glazing, comprising a total eight laminate sheets. The ceramic frit is printed on the external sheet's inner surface, and a layer of solar coating – to reduce solar gain and improve the performance of the glass – is applied to surface four.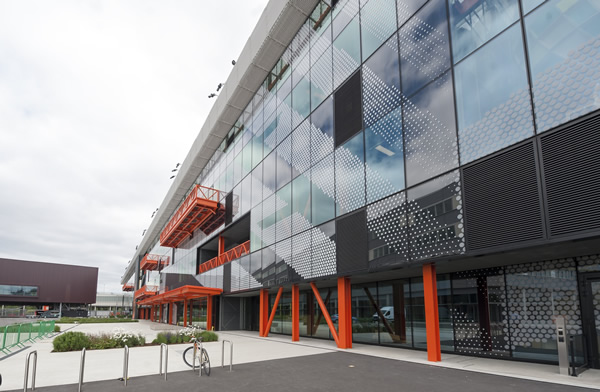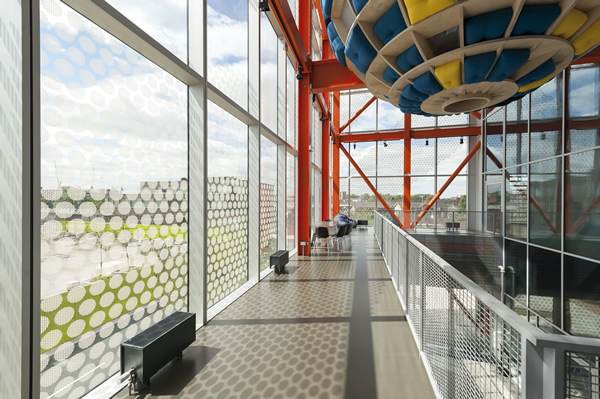 COUNTRY: United Kingdom
CITY: London
ARCHITECT: Hawkins Brown Architects
CLADDER: Lakesmere Cladding Limited - McMullen Facades
PRODUCT: SunGuard® SNX 60/28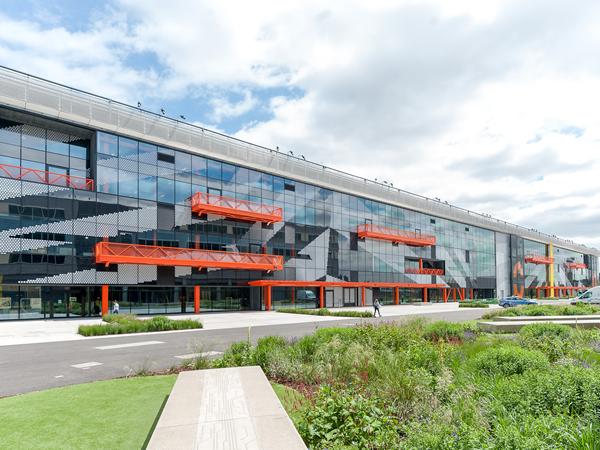 600
450
inspire.guardian-possibilities.com
2020-06-26T14:30:00
Guardian Glass Project: Here East
glassonweb.com