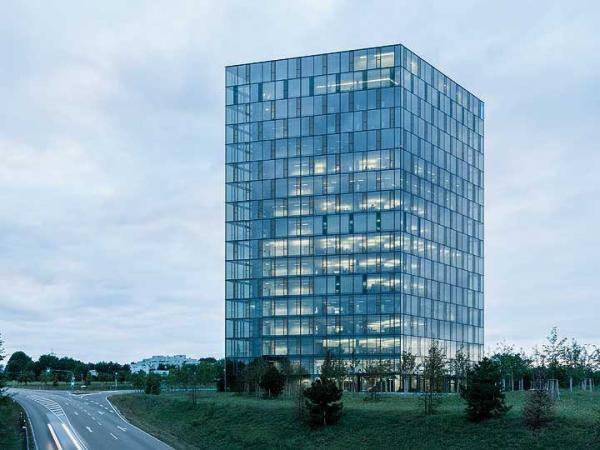 Photo source
www.priedemann.de
Considering the current energy efficiency guidelines in Germany, building a glass skyscraper without any sun screens on the outside is not really feasible these days.
In the case of Festo AG in Esslingen however, it was this particular crystal-like structure with its diamond shape that matched its innovative corporate identity and complied with the thermal parameters on the Festo campus.
At the same time long-term running costs were to be kept to a minimum, but staff were to be offered maximum comfort and a high level of user friendliness.
A team consisting of various planning experts was formed to develop an integrated concept for the building.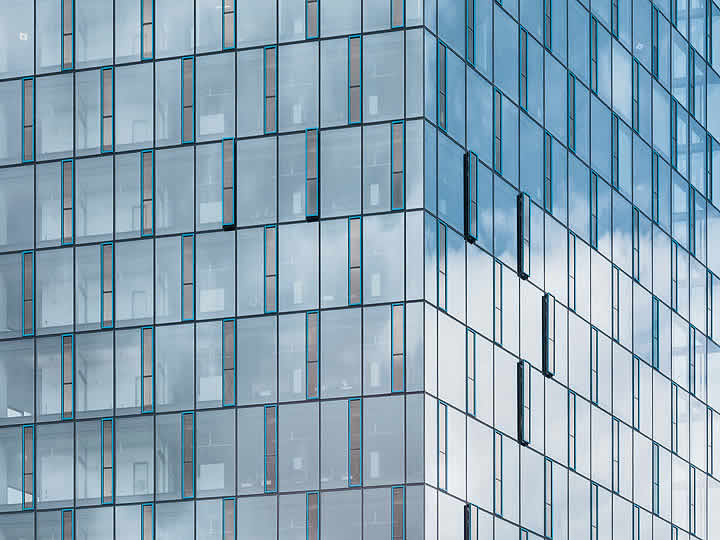 The exhaust cavity facade, developed a stage further by Priedemann for the purpose, is based on the principle of fixed glazing with sun screens on the inside that offer a smart additional benefit.
The heat that accumulates between the glass and sun screens on hot days is simply suctioned off right there.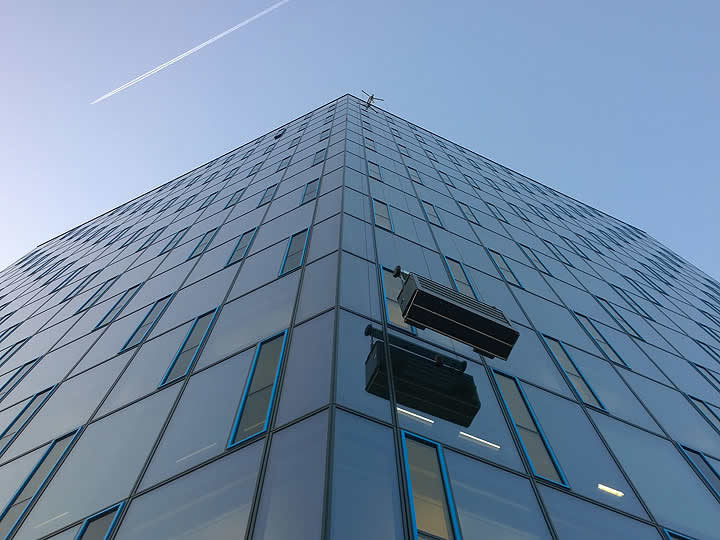 This decreases the screen's surface temperature, reduces heat radiation asymmetry and saves on energy required for cooling.
The concept's sophistication lies in the control and fine adjustment of the air technology system which was developed after numerous tests in conjunction with the Fraunhofer Institute and in our Facade-Lab.
A cleaning robot originally conceived for photovoltaic plants was developed here for use on a vertical plane.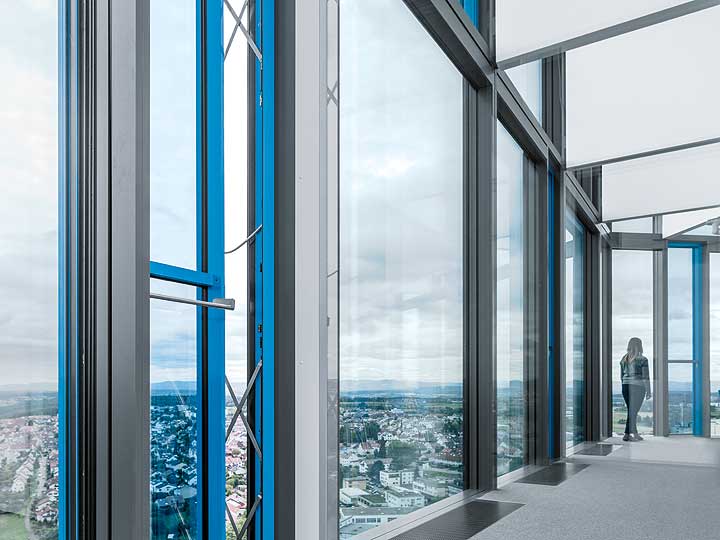 Floor to ceiling parallel outward-opening windows are also integrated into the facade. These can be opened manually and electrochromic glass panels allow people in the building to look outside, even when the screens are closed.
There were a lot of conflicting requirements like transparency v. energy efficiency, comfort v. low running costs and transparency v. screening from the sun.
Nevertheless, we were able to develop a facade concept that in the very first summer gave users of the building an unexpectedly pleasant indoor climate and appealing atmosphere.
FESTO AutomationCenter
Stuttgart, Germany
Client
Festo AG
Architect
Architekturbüro Jaschek
Technical features
Development of the air-exhaust facade, electro-chromatic glazing for parallel opening windows, cleaning robot
Our scope
Brief and concept, product development, detailed design, tender dokuments and tender advice, test witnessing, shop-drawing approval, factory and site inspection, final handover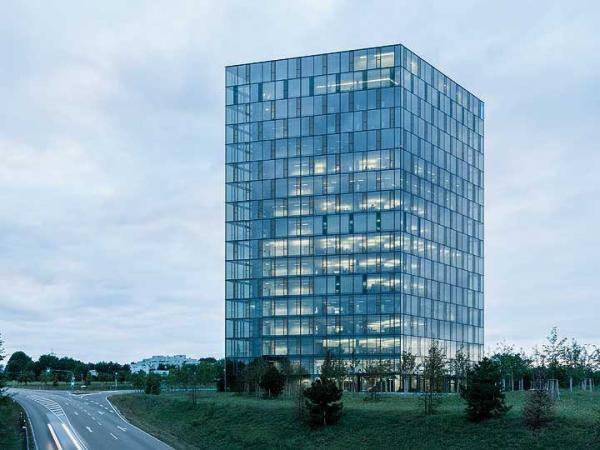 600
450
www.priedemann.de
2016-11-08T08:25:00
Glass skyscraper for Festo in Esslingen
glassonweb.com