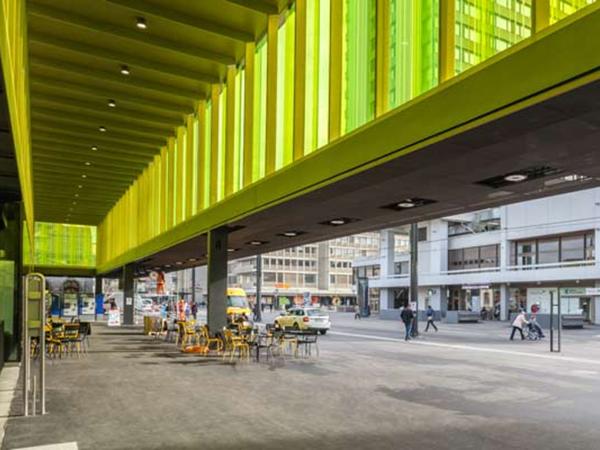 Photo source
10:8 Architekten
In Oerlikon in Switzerland, two green glass cubes light up to make the reconstructed railway station visible from afar.
The coloured SWISSLAMEX COLORDESIGN laminated safety glass and as base glass the colour-neutral EUROWHITE NG were used for the fresh green glass roofs.
Whereas the laminated safety glass provides for sufficient protection and safety, the EUROWHITE NG base glass contributes to a homogeneous appearance of the green hue, because the white glass prevents changes in the hue that would normally occur due to the conventional tinting of the glass.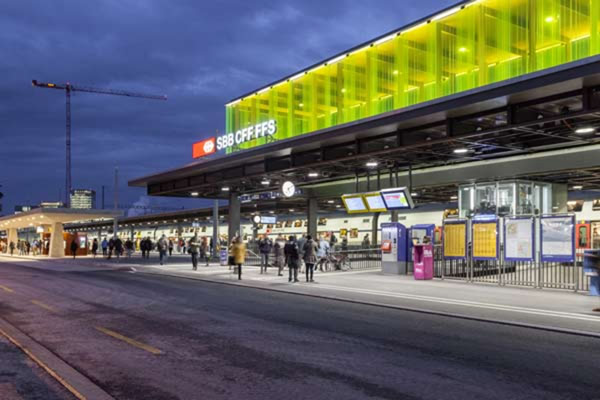 EUROWHITE NG thus guarantees the unclouded freshness of the expressive green, which creates an eye-catcher from the outside and generates a greenish shimmering play between light and colour on the inside.
Not only that, the strong green is retained for a long time, since EUROWHITE NG has a high colour stability that can withstand the different weather influences.
The Swiss architects 10:8 received the SIA Umsicht award 2017 for the project. With this award, the Swiss association of interior architects acknowledges outstanding contributions in terms of building culture to the sustainable shaping of Switzerland as a living environment.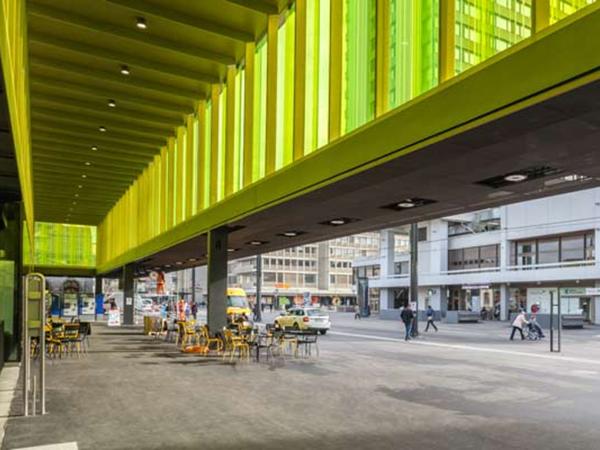 600
450
www.euroglas.com
2017-07-10T09:00:00
Glass eye-catcher: EUROWHITE NG guarantees an unclouded colour experience
glassonweb.com