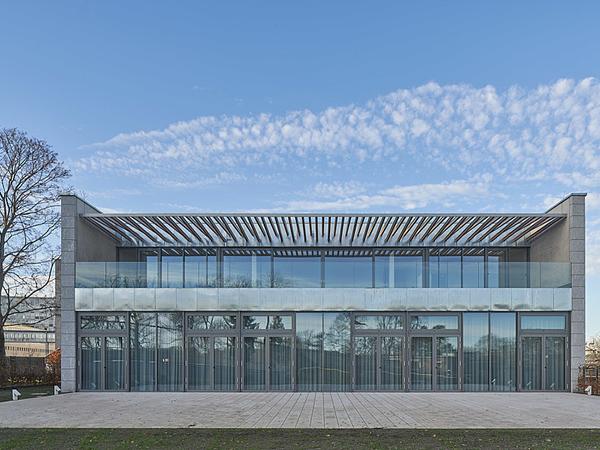 Photo source
© 2018 Åke E:son Lindman, Lindman Photography
Eurowhite NG ensures a neutral coloured, highly transparent glass façade
A new ambassador's residence has emerged next to the existing chancellery building of the German Embassy in Stockholm. With its simple, clear-lined aesthetics, the two-story cube designed by the architects from richter+partner is convincingly impressive.
Triple insulation glazing equipped with EUROWHITE NG as the basic glass was used for the large-scale glazing of the structure's front and back side. Thanks to its colour neutrality, the extra-white float glass helps create pleasant surface optics that underscore the simple aesthetics of the cube.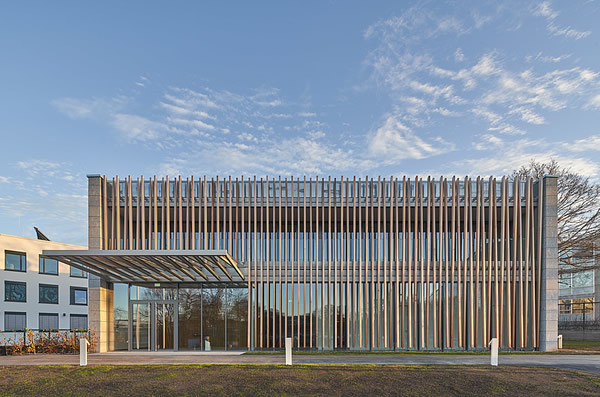 While the glass surfaces on the garden side open up an unobstructed view of the Djurgårdsbrunnsviken bay, the glass façade on the street side was also equipped with external wooden lamellae. By way of projections and recesses, these filigree elements give the façade a relaxed impression while providing elegantly designed visual privacy at the same time.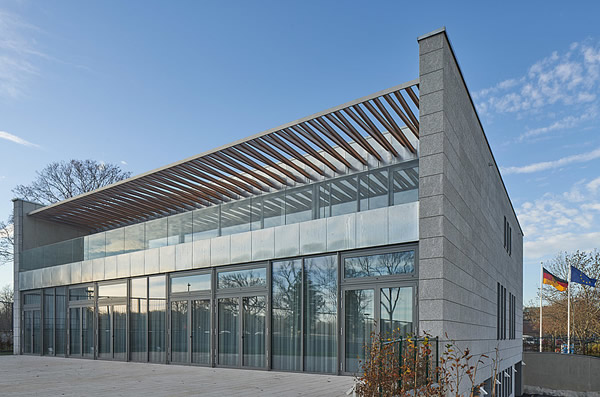 A highly-transparent all-round talent: In summer as well as winter, together with a SILVERSTAR EN2plus thermal insulation layer, the insulation glazing also saves energy and provides a pleasant indoor climate.
On the second floor, a terrace stretches across the entire width of the building's wing. EUROWHITE NG also serves as the basic glass for the glass guardrails – due to its neutral colour and extremely low reflection, the extra-white float glass provides maximum transparency, making the elegant railing almost invisible to the beholder.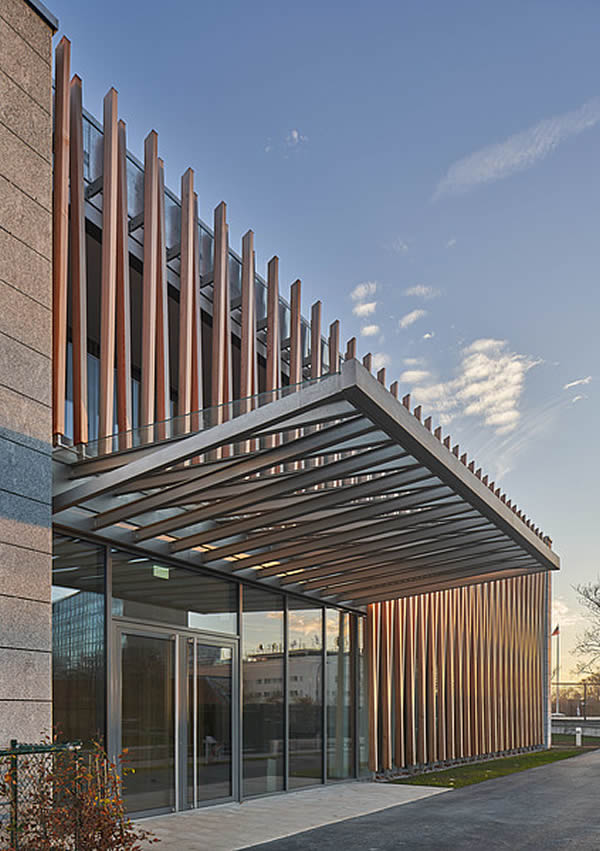 Construction Panel
Project: Residence of the German Embassy, Stockholm
Location: Stockholm, Sweden
Building contractor: Germany
Architect: richter+partner Architekten, Bergerac (F)
Completion:  2018
Products: EUROWHITE NG, SILVERSTAR EN2plus
Insulation glazing manufacturer: Simon Glas, Bückeburg
Metal fabricator: wiko-Metallbautechnik GmbH & Co.KG, Lübbecke
Copyright © 2018 Åke E:son Lindman, Lindman Photography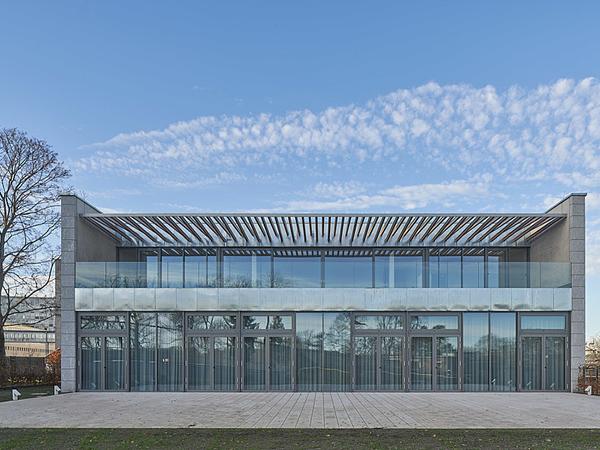 600
450
www.glastroesch.com
2019-04-18T11:00:00
Glas Trösch: Clear Lines – Clear Glass
glassonweb.com