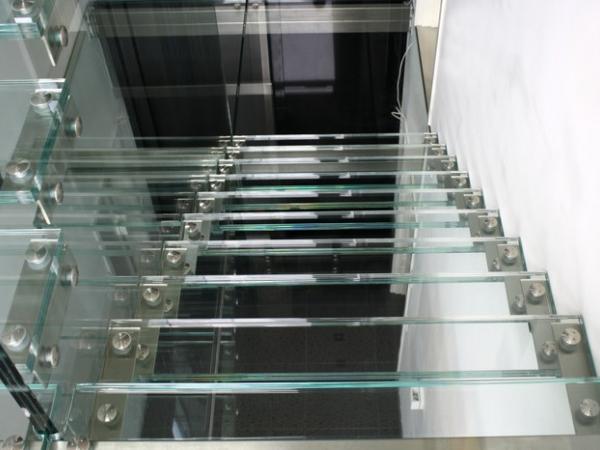 Photo source
www.thiele-glas.de
Whether staircases, platforms or manhole covers – glass always confers particular elegance. The Technical University of Dresden has now confirmed that the seemingly fragile material can also be very robust.
As the first accessible glass, TG-STEP got the General appraisal certificate from the Technical University of Dresden. Consequently TG-STEP can now be used as accessible glazing for only moderate foot traffic under normal use and a perpendicular load capacity of not more than 5 kN/sqm corresponding to DIN EN 1991-1-1:2010-12,6.3 and DIN EN 1991-1-1/NA:2010-12, 6.3 (ref. table 6.1)
The glazing has to be mounted four-sided with an overlay width of at least 30 mm.
For the installation of TG-STEP the appropriate engineer office may request the structural analysis on a project basis. Structural standards are also in preparation. The present approved TG-STEP types are available in the following dimensions:
- TG-STEP 27: up to 600 mm x 3,000 mm or. 1,000 mm x 1,000 mm
- TG-STEP 31: up to 1,000 mm x 3,000 mm or 1,500 mm x 1,500 mm
- TG-STEP 35: up to 1,200 mm x 3,000 mm or 1,800 mm x 1,800 mm
- TG-STEP 41: up to 1,600 mm x 3,000 mm or 2,200 mm x 2,200 mm
For more detailed information, please contact us directly under info@thiele-glas.de.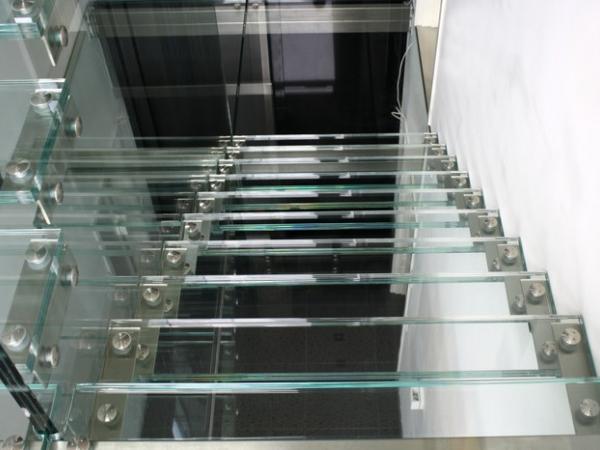 600
450
www.thiele-glas.de
2016-04-22T13:00:00
General appraisal certificate (AbP) for TG-STEP: delicate, elegant but especially sturdy
glassonweb.com