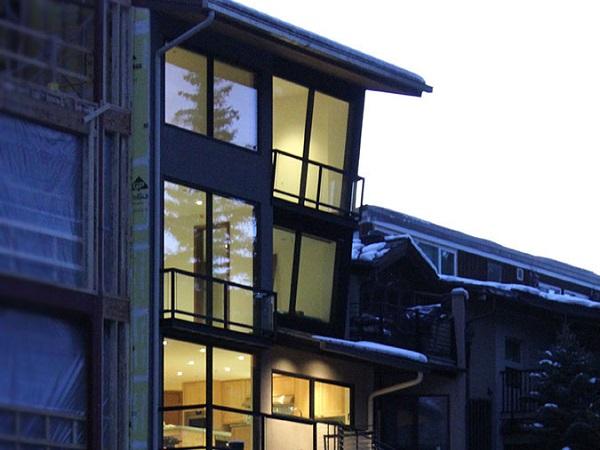 Photo source
signaturewindows.co
Signature Windows are proud to announce that their installation team has successfully completed the first ever movable Sky-Frame Slope installation project in North America.
We've been working with architect Millie Aldrich of Pure Design Studio and homeowner Erickson Shirley to maximize the views in his Vail, Colorado RowHouse.
The unique RowHouse sitting at the base of Vail Mountain has undergone a major renovation in recent months, adding another story and extending the front facade outward with updated zoning for the RowHouses in Vail Village. The homeowner wanted to maximize the views and create south facing decks with exposure to the Vail Village community.

"Confined by party walls on the east and west, we really needed to maximize the natural light and views to the north and south", explained Millie Aldrich, Architect. "The southern facing two story living room windows and large stairwell skylight bring natural light into the middle of the house. I wanted the house to step back as the floors went up to create a welcoming and inviting relationship as you approach from the street. The very top is a roof deck with a 360-degree view. The north side of the house faces Gore Creek and has so much exposure to the river activities, like fly fishing, kayaking, SUP, and hiking. I wanted to capture the view and the sound from the river. The Sky-Frame Classic has large sliding doors with an integrated handle and minimal stile and rail allowing the wall to disappear and bring the outside in. We call the upper bedroom the 'bird's nest' because you feel like you are in the tree tops looking down on the river. The wall slopes slightly out over the river and really emphasizes that connection. The Sky-Frame SLOPE product was a perfect solution. I sourced the Sky-Frame Slope, Classic and Plain product solutions from Sky-Frame of Switzerland. I partnered with Signature Windows+Doors, Colorado's exclusive Sky-Frame expert to design, specify and install the Sky-Frame SLOPE, an inclined massive glass wall, with integrated frame that is easy and intuitive to operate."
Millie Aldrich was excited to work with homeowner, Erickson Shirley, and General Contractor, Guy Cuccia, on a new, yet familiar project that they had worked on 15 years ago. Aldrich's philosophy is to build relationships with homeowners to better understand how they live, and help bring their vision to life.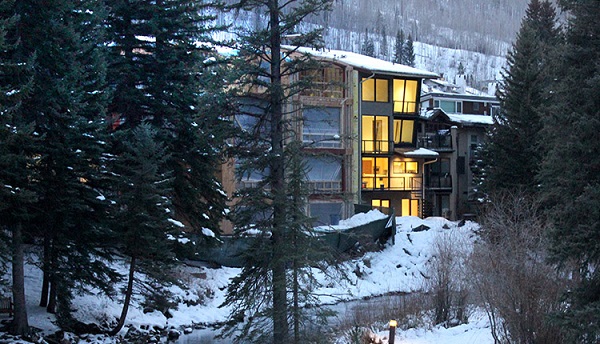 For more information, please download the project brochure.
FIRST MOVABLE SKY-FRAME SLOPE IN NORTH AMERICA
Signature Windows+Doors offers the industry's most innovative, durable, highest quality solutions for window, door and glass systems. We understand that every project, residential and commercial, is unique and we only use products that will meet your exact design specifications to ensure lasting performance. Our very own highly rated, certified experts install Signature Window+Door solutions.
When it comes to your vision, compromise is not an option. Since 1981, Signature Windows+Doors has been Colorado's destination for high-quality brands with uncompromising service, expert installation, and design.
Our company is led by Gwénaël Hagan – President, Rick Garhart – Vice President and Ben Anastasio – Vice President of Installation Services. We work with builders, architects, designers and homeowners to bring your vision to life.
Signature Windows+Doors is the exclusive expert and representative of Sky-Frame in Colorado. The Vail RowHouse is the first Sky-Frame Slope installation in North America.
VIEW THE EVENT GALLERY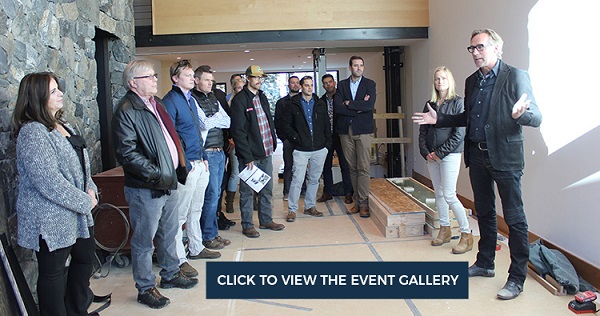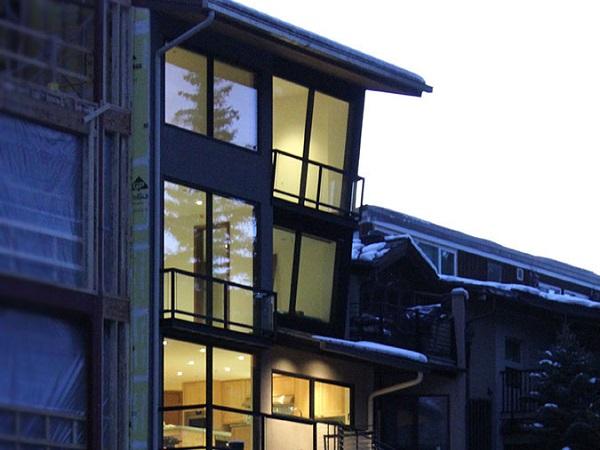 600
450
signaturewindows.co
2018-12-05T11:24:16
First Ever Movable Sky-Frame Slope Installation in North America
glassonweb.com