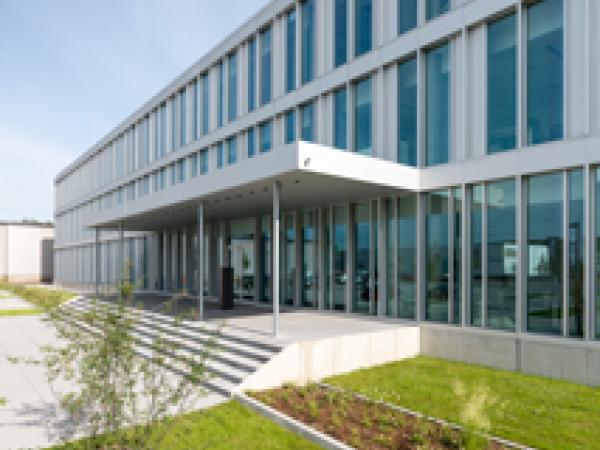 Photo source
www.flachglas.de
The VULKAN Group is a shining example of a German medium-sized company. Founded in 1889, now active internationally, 1,200 employees, and leaders in the clutch and transmission manufacturing sector.
Very impressive, but until recently, they did not have enough space for everyone employed at their headquarters in Herne.
Today, it's a different story entirely - ample room for 180 employees to all get a view of the outdoors at the same time.
"It was about creating a building which not only met the latest technical standards, but also further enhanced communication, the working atmosphere and efficiency within the company." This was the vision of Sebastian Hackforth, fourth generation managing director of the group of companies.
The result is a building which seems to be composed entirely of glass. If communication requires transparency, this is the perfect stage - with glass from Wernberg-Köblitz.
A special feature of the VULKAN facade is that it is not based on conventional post-and-beam construction, it was built instead as an "element" facade which involves elements of glass being placed directly onto the shell of the building. This enables an astoundingly consistent and smooth glass surface.
We delivered a total of 2,241 m² of Pilkington Suncool™ 70/35 to the "Crange" district of Herne.
The architect's office responsible for the design, RKW Rhode Kellermann Wawrowsky had already enlisted the skilled service of Flachglas MarkenKreis as early as the planning stage.
This enabled a particularly economical solution to be developed for the desired failproof glass structure.
The all-glass corners of the building posed an additional challenge during the production stage.
These also had to satisfy the standards of an anti-fall structure, which is why all the corners were glued together in advance in Wernberg-Köblitz and delivered to the clients as prefabricated modules.
The glass facade of the new VULKAN company headquarters means the building benefits from the highest possible level of natural light. It also features two courtyards to give every employee a direct view of outdoors right from their workspace.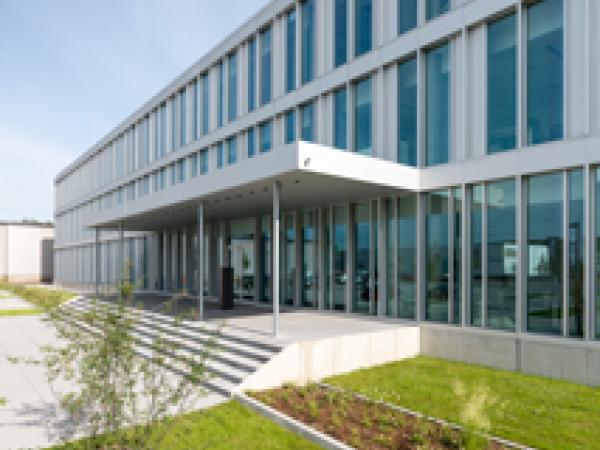 600
450
www.flachglas.de
2016-07-04T13:00:00
Everywhere can be outdoors with FLACHGLAS Wernberg
glassonweb.com