Photo source
www.eocengineers.com
Ground-breaking glass pavilion structure at Apple Park comprising a 41m diameter glass drum elegantly supporting a thin carbon fibre roof.
Location: Cupertino, California
Architect: Foster + Partners
Client: Apple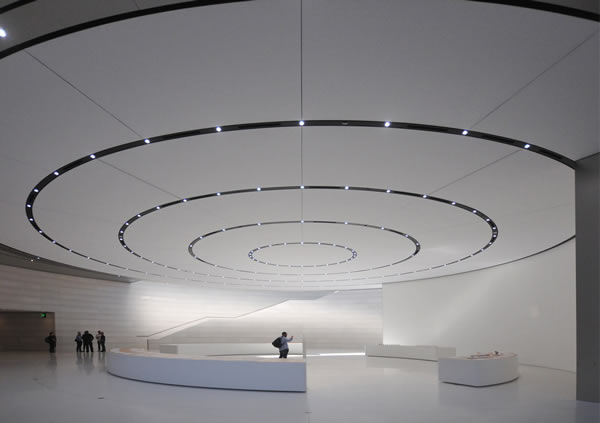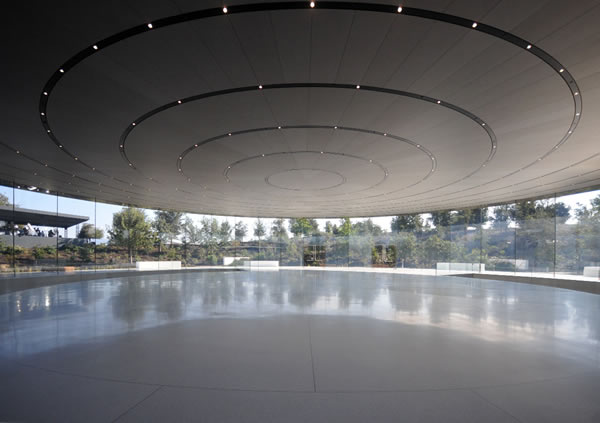 As part of the Apple Park development, we have engineered a number of structures including the landmark lobby for the Steve Jobs Theater.
The structure consists of a lightweight carbon fibre circular roof of 47m (154') diameter, which is supported inboard of its outer edge by a 7m (23') high glass cylinder. The curved glass panels comprise of 4 layers of 12mm thick plies. Structural silicone joins adjacent panels together into the cylindrical form, without additional support such as structural fins.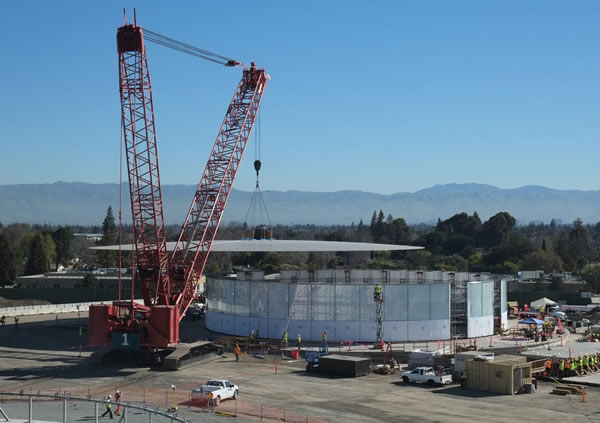 The glass performs both as structure and facade and the largest, in the glass pavilion typology developed by the collaboration between Apple and Eckersley O'Callaghan.
As Cupertino is in a highly seismic zone, the structural criteria are particularly challenging given the properties of glass – its inherent brittleness requires detailed analysis to fully justify safe design.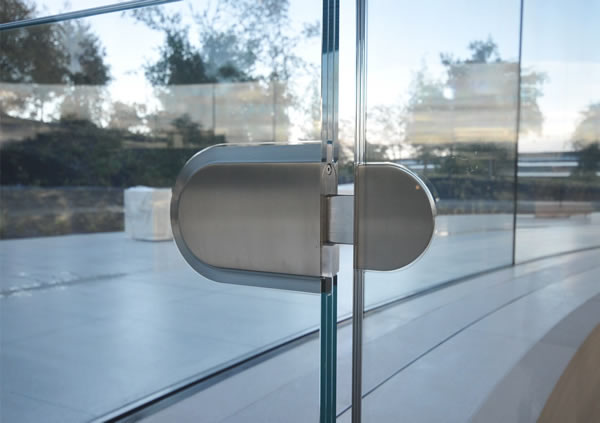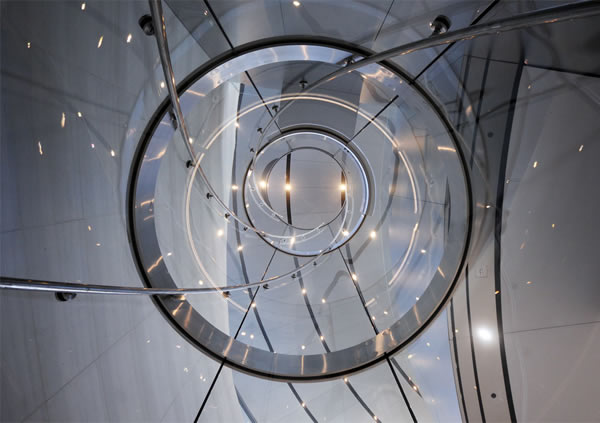 We have employed a number of strategies in the event of seismic activity such as keeping the weight of the roof to a minimum. The curved glass panels are fixed at their base with the innovative use of structural silicone into a steel clamp detail, which absorbs the energy of an earthquake. The steel clamps are engineered to deform before the glass breaks, safeguarding the integrity and robustness of the overall structure.
Working closely with the Architects, we also engineered the design of the glass lift that corkscrews as it decends to the lower floor.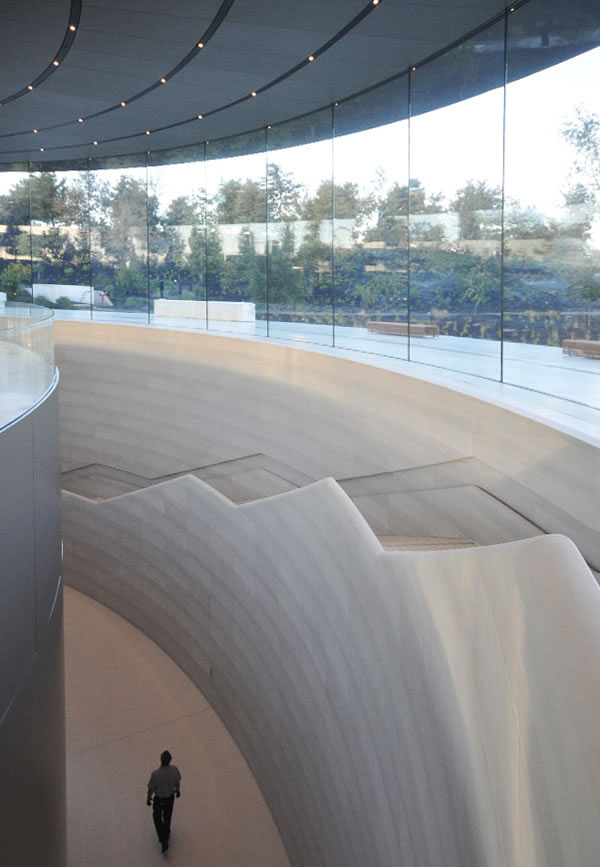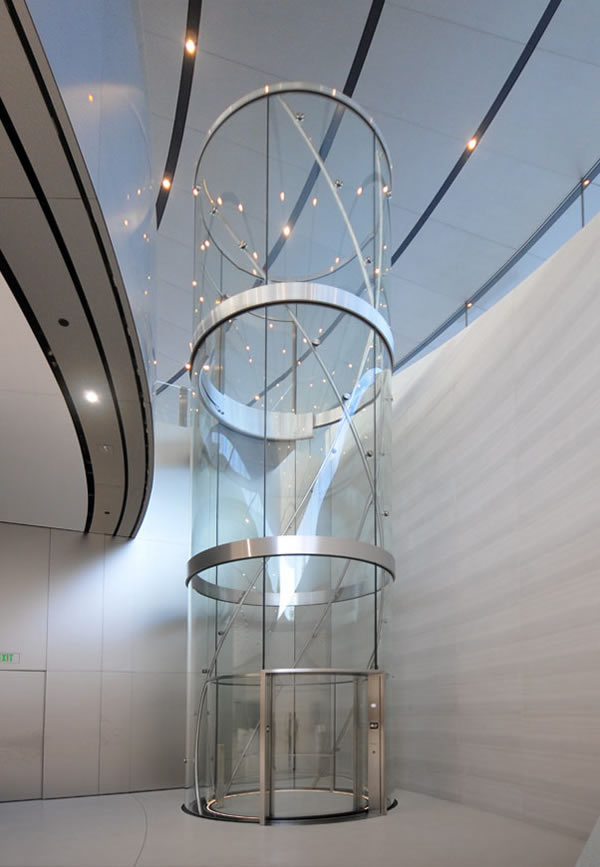 600
450
www.eocengineers.com
2017-09-22T11:40:00
Eckersley O'Callaghan | Steve Jobs Theater
glassonweb.com