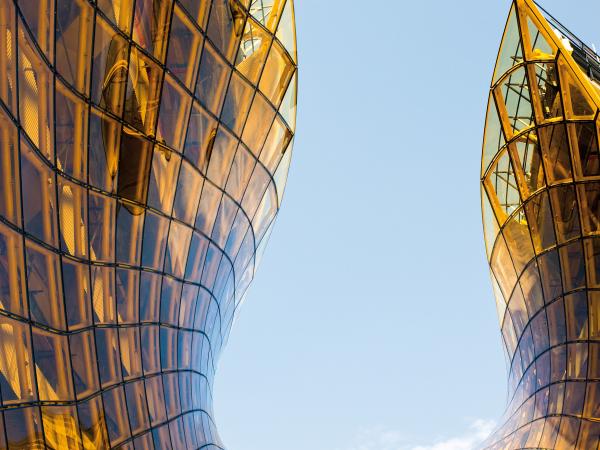 Vanceva World of Color Awards Winners & Honorable Mentions
Celebrating color and glass, Eastman Chemical Company manufacturer of the Vanceva® Color System for laminated glass, will honor the winners of this year's Vanceva® World of Color Awards™.
Winning projects will be highlighted during Glasstec 2016, the largest international glass trade show running September 20-23 in Düsseldorf, Germany.
Eastman's exhibit booth, located in Hall 11-A48 at the Messe Düsseldorf, will showcase photography and a video of the Vanceva World of Color Awards winning projects, as well as display the actual awards that will be presented to the winners.
During the Glasstec 2016 fair, Eastman will have the opportunity to honor the winners of the fifth Vanceva World of Color Awards, which is an international competition that recognizes the achievements of architects, interior designers, and other industry professionals who have demonstrated innovative and liberal use of Eastman's Vanceva color interlayers for laminated safety glass in their building design and interior spaces.
There will also be an interview with the Exterior Division Winner during the award presentation.
The Vanceva Color System provides unparalleled creative freedom to incorporate color into glass and glazing systems using tinted interlayers laminated between two pieces of glass.
A palette of 16 colors can be combined in up to four layers to produce more than 17,000 transparent, translucent and opaque glass colors.
Designers enjoy unparalleled flexibility to create custom colors and one-of-a-kind aesthetics. Vanceva color interlayers also offer all of the benefits of polyvinyl butyral (PVB) interlayers for laminated safety glass including security, solar, sound insulation and UV protection.
The competition's only requirement is that project submissions must include extensive use of Vanceva color interlayer products, exterior or interior.
Awards are given for EXTERIOR Division Winner, INTERIOR Division Winner, as well as Honorable Mentions for both categories.
This year's competition collected the highest number of eligible projects ever with 74 projects from around
the world. Awards will be presented to the designers and glass fabricators for the six winning projects at the Eastman exhibit booth.
WINNERS:
EXTERIOR Division Winner:
Emporia Shopping, Malmö, Sweden
Architect(s)/Firm(s): Gert Wingårdh of Wingårdh arkitektkontor
Glass Laminator: CRICURSA
INTERIOR Division Winner:
Shanghai Museum of Glass, Shanghai, China
Architect(s)/Firm(s): Tilman Thürmer and Manuela Mappa of Coordination Asia
Glass Laminator: Shanghai Sheet Glass Co., Ltd
HONORABLE MENTIONS:
Corning Museum of Glass, New York City, USA
Architect(s)/Firm(s): CEBRA Architect(s)/Firm(s): Thomas Phifer and Partners, New York
Glass Laminator: Thiele Glas Werk, Germany
Giant Amber Concert Hall, Liepaja, Latvia
Architect(s)/Firm(s): Volker Giencke — Giencke & Company Architects
Glass Laminator: AB Klar Glass Lietuva
An Urban Park as a UFO, Beasain, Spain
Architect(s)/Firm(s): olm arquitectura - Óscar Luquin & Diego
Glass Laminator: TVITEC Glass
Spectrum, Perth, Australia
Artist: Rick Vermey
Glass Laminator: Cooling Brothers Glass Company
Eastman's booth will also feature interactive displays and information about the expanded Saflex product offering for both architectural and automotive glass applications, as well as the introduction of Vanceva Illusion White.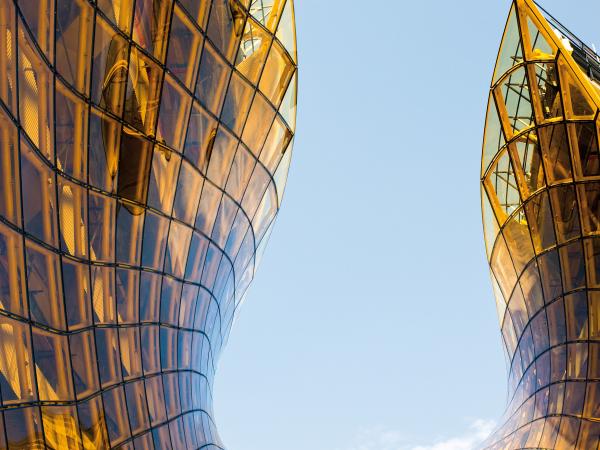 600
450
Eastman
2016-09-21T15:00:00
Eastman to Showcase Vanceva® World of Color Awards™ Winning Projects at Glasstec 2016 Winners of International Competition will be Presented Their Awards
glassonweb.com