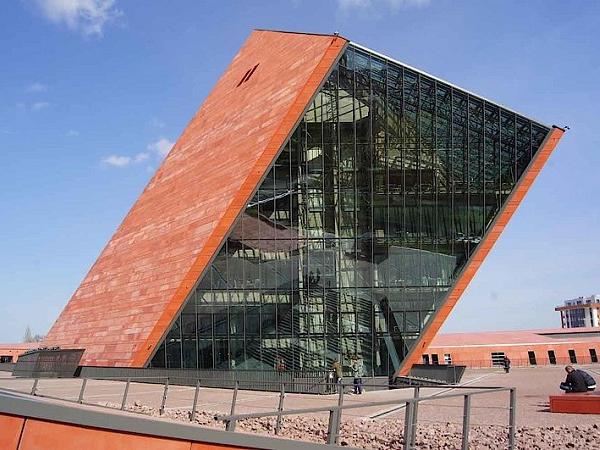 Photo source
The striking development features a 56 degree angle towards the forecourt to thus create an expressive landmark. | Photo: Alicja Bittner
The glazing solution across the entire surface of seven floors supports the concept of contemporary architecture. Reflections on the façade reflect the natural environment and thus also involve the outside world.
Well-lit facilities with reliable protection from hot and cold conditions The Museum of the Second World War in Gdansk is a monument with strong symbolism.
While red façade panels hint at the bricked buildings of old Gdansk, the expressive cube opens up towards the city centre thanks to a large glass façade panel reaching across the entire building and beyond the roof.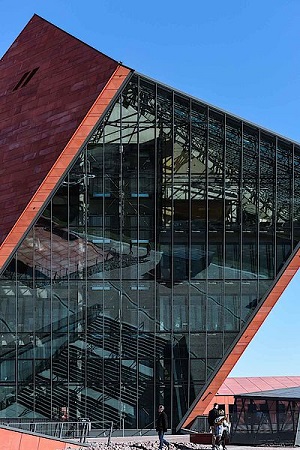 SILVERSTAR SUPERSELEKT 60/27 T solar control glass was used for this purpose. The result is a façade that not only offers well-lit facilities and interesting insights, but also reliable protection from hot and cold conditions.
The museum houses the world's most comprehensive Second World War collection to date: the tower with its sharp edges and a further, single-floor development next to exhibition and museum facilities provide space on a total of 58,000 square metres to accommodate a library, cinema, archive, conference and administration facilities as well as a visitor area and a restaurant offering a panoramic view.
The red façade panels are not only reminiscent of historic Gdansk, but in combination with the mirror glass façade they also create contemporary architecture that convinces both in terms of shapes and material characteristics.
A suspended glass structure was chosen as the façade design element that merges flush into the cubic development to thus create a monolithic building image.
Thanks to triple glazing featuring SILVERSTAR SUPERSELEKT 60/27 T coating, facilities are dominated by pleasant temperatures and users will be more inclined to remain: the total energy transmittance amounts to 27 percent and thus enables an effective reduction of the air conditioning energy consumption while the low Ug value of 1.0 W/m2K means heat is stored during cold days to cut heating costs.
SILVERSTAR SUPERSELEKT 60/27 T is additionally characterised by its unique selectivity value. With an excellent value of 2.1 the triple insulation glazing panes not only protect from hot or cold conditions, but with a light transmission value of 57 percent they also make sure there is plenty of daylight.
Consequently, plenty of impressions from the outside world break through to the other side while also guaranteeing neutral, clear views from the view platform and the restaurant.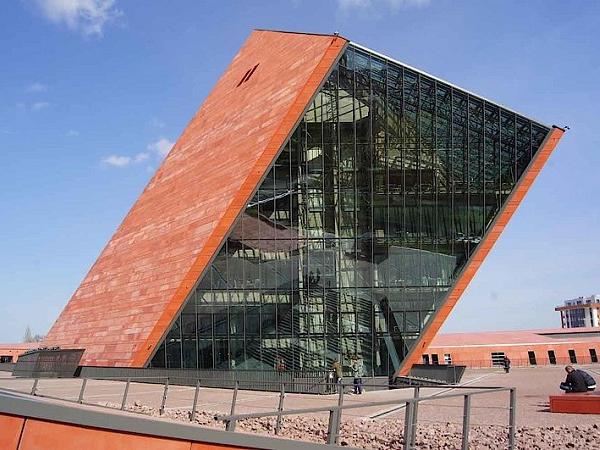 600
450
www.euroglas.com
2017-12-04T08:00:00
Cube with a view | Euroglas
glassonweb.com