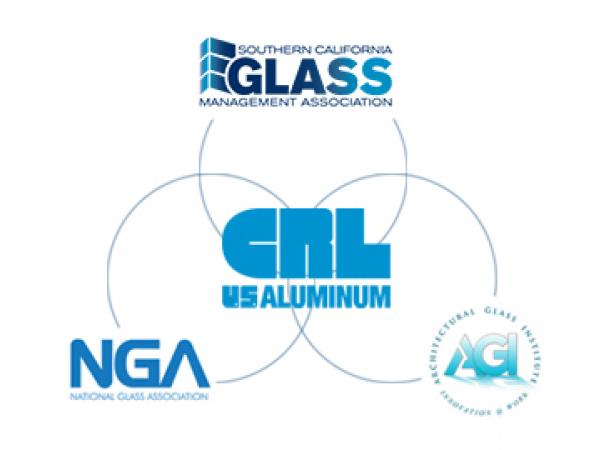 Photo source
www.crlaurence.com
Leading Supplier of Architectural Glazing Systems Targets Industry Growth in Interior Office Partitions
C.R. Laurence has partnered with the Southern California Glass Management Association (SCGMA) and the Architectural Glass Institute (AGI) to provide a series of educational programs for glaziers that focus on Demountable Wall Division 10 business. The purpose of the partnership and corresponding programs is to give glaziers the knowledge and resources they need to take on these types of projects.
Architects and designers specify office partition systems under CSI Division 10: Demountable Walls. Currently, furniture dealers fulfill the majority of this business. According to Jeff Phillips, Director of Sales and Marketing for the Office Partition Division at C.R. Laurence, the reason is because many glaziers have not had the products and supporting materials needed to bid on these types of projects; for example, CAD drawings, STC ratings, test reports, and master specifications.
"Many glazing contractors today do not pursue Demountable Wall Division 10 projects because historically, they have been handled by furniture dealers," said Jeff Phillips. "They have not had the products and tools to compete in this lucrative arena. We are here to educate them so they can quickly learn the tactics needed to bid on, and win demountable wall jobs."
Educational initiatives from C.R. Laurence's partnership with SCGMA and AGI will include webinars, face-to-face learning sessions, trade show attendance, informative articles, and participation in the Finishing Industries Forum (FIF). FIF is an annual trade event that features speakers, workshops, and presentations on topics that drive the construction industry. The goal is to share best practices and find solutions that expand market share. Educational initiatives and outreach programs are available to all C.R. Laurence customers, and the glazing community in its entirety.
C.R. Laurence is a leading manufacturer of office partition systems, so partnering with SCGMA and AGI–two established and respected organizations in the glazing community–was a logical choice. The company plans future educational initiatives with the Northern California Glass Management Association as well.
"By working together, C.R. Laurence, SCGMA, and AGI can provide the resources glaziers need to forge a clear path into the Demountable Wall Division 10 marketplace," said Jeff Phillips. "We are committed to helping advance the glazing industry, and educating glaziers on new opportunities will certainly accomplish that."
C.R. Laurence manufactures a complete line of Division 10 office partition systems designed to meet performance requirements, while providing attractive visuals. The company's array of customizable solutions includes: movable walls that can help create multi-purpose spaces; framed systems to enhance acoustic privacy; and frameless partitions that maximize natural light transmission and add contemporary aesthetics. For more information call (800) 421-6144 ext. 7770, or email partitions@crlaurence.com. You may also visit crl-arch.com.
 
About C.R. Laurence
C.R. Laurence is an ISO 9001:2008 certified manufacturer of glazing systems and supplies with over a century of experience in the industry. The company is a premier supplier to the architectural, construction, and automotive industries with service centers located throughout the United States, Canada, Europe, and Australia. C.R. Laurence manages several web sites, each geared towards catering to the needs of specific audiences: crlaurence.com is a proven resource for the glass and glazing industry; usalum.com is an all-encompassing destination for information on U.S. Aluminum architectural product lines; and crl-arch.com provides architects and specifiers with an online reference for the CRL architectural systems at their disposal. For more information on C.R. Laurence, call (800) 421-6144, or email askus@crlaurence.com.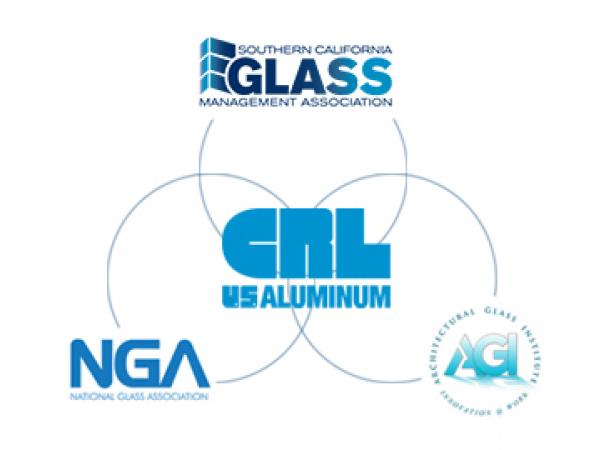 600
450
www.crlaurence.com
2016-01-25T12:00:00
C.R. Laurence Partners with the Southern California Glass Management Association and AGI to Educate Glaziers on Division 10 Opportunities
glassonweb.com