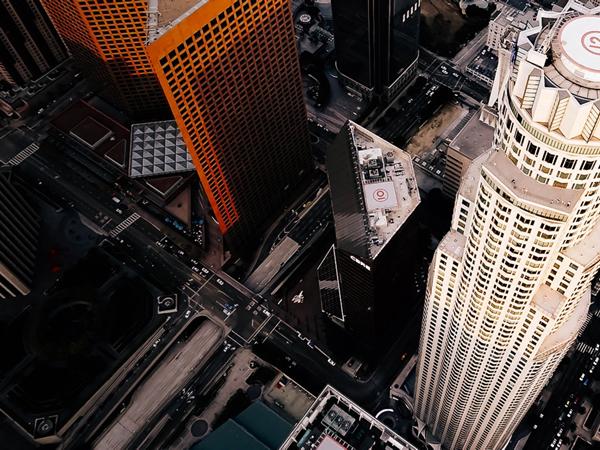 Photo source
facadetectonics.org
Building Carbon Neutrality Through the Building Skin.
March 25-26, 2020
Los Angeles, California
We are at a critical moment in the evolution of the built environment. In the face of multiple challenges confronting civilization, the transition to sustainable buildings and urban habitat is happening far too slowly and inefficiently. Central to achieving this transition is the facade system; the building skin effects attributes of both performance and appearance like nothing else in architecture.
The Board of Directors of the Facade Tectonics Institute invites you to join us in accelerating this transition at the Facade Tectonics 2020 World Congress: Building carbon neutrality through the building skin, at Magic Box LA, March 25-26, 2020.
Consistent with the Institute's mission of bridging the many segments of the building industry, we call on the broadest range of researchers and practitioners, suppliers and academics, innovators and thought leaders, to reshape the built environment through adaptive and integrative building skin technology.
Professionals, owners, developers, contractors, consultants, industry experts, building scientists, materials scientists, preservationists, facilities engineers, faculty and students, and more, all are invited to participate and share new knowledge and experience that will move us toward healthy, resilient and carbon neutral buildings and urban habitat.
A broad range of topics involving the facade system will be considered and organized into multiple tracks spanning categories of technology, performance, resilience and sustainability, materials, practice, policy and influence, digital practice, education, fabrication, future trends, biomimicry, aesthetics, building type case studies, delivery process, supply chain management, renovation and preservation, facade-integrated clean energy generation, building systems integration and more, depending on the spectrum of authored contributions received.
Submissions will be evaluated through a two-stage abstract and paper blind peer-review process by the Institute's Technical Review Committee comprised of some 300 industry and academic leaders. Papers will be published in a proceedings, and select papers may be used for an edited book or journal. We are investigating multiple additional ways to capture conference activities and outcomes.
Important submission dates
April 1, 2019 | Abstract submissions due
April 8, 2019 | Notice of abstract acceptance
June 1, 2019 | Full paper submissions due, review process begins
September 1, 2019 | Author notified of paper status
November 1, 2019 | Final paper submission due
December 1, 2019 | Notice of final paper acceptance
February 1, 2020 | Submission of oral presentation slide deck
March 25-26, 2020 | Tentative event dates
Abstract submission instructions
The deadline for abstract submission is April 1, 2019. The abstract should be 350 words or less and may include one image. Please submit the abstract as a .doc or .pdf file using the naming convention: lastname-firstname.docx or .pdf.
At least one author of each accepted paper must register for the conference and pay the special author's registration fee. Membership in the Institute is also required. A discounted membership fee will be offered to authors that are not already members.
Events are being planned preceding, during and following the Congress itself. These may include receptions, dinners and tours, to be announced. The Institute will also conduct a meeting of its Board of Directors and host various committee meetings the day preceding the Congress. A limited hotel room block will be reserved for registered participants. More information will be provided as event planning progresses. Follow our SKINS newsletter for new developments. A website for the Facade Tectonics 2020 World Congress website will be announced midyear 2019.
We are expecting over 500 registrants. Discounted sponsorship opportunities will be available for early adopters.
Please email any questions to Caroline Szuch at cszuch@facadetectonics.org.
About the Facade Tectonics Institute
Facade Tectonics started as a series of invited roundtable discussions at the University of Southern California in 2007; a strategic response to the escalating importance and complexity of building facade technology. The roundtables grew into a series of conference events that drew hundreds of participants with a broad range of interests in the building skin. The accelerating change of facade technology and the growing awareness of the facade as integral to overall building design has propelled Facade Tectonics to the forefront of the rapidly evolving dialogue of building skin.
The 2015 milestone in the evolution of Facade Tectonics was the formation of the Facade Tectonics Institute, with the mission of carrying out progressive and broad-based research and education in building facade technology. The intent is to catalyze and foster deep collaborative initiatives that bridge the fragmented market segments of the building industry, pairing industry, government, academia, the profession, and ownership.
Integral to this mission is the dissemination of historical, theoretical and practical information derived from this research to the building marketplace, thereby acting as a conduit and facilitator for both learning and further collaborative research pursuits.
Facade Tectonics has produced numerous half-day and one-day forums across the U.S. and internationally, with 7 events planned for 2019, all held on college campuses. However, the World Congress is our premier event, conducted on even years, featuring exclusively the presentation of papers whose authors have navigated a rigorous blind peer review process; no keynote, no pay-to-play, only highly credible deeply technical content. The acclaimed 2016 and 2018 World Congresses produced over 200 papers with over 450 registered participants each.
We are already very excited to see you in Los Angeles in 2020!
Doug Noble dnoble@usc.edu
Karen Kensek kensek@usc.edu
Technical Review Committee Co-chairs
Katie Gould kgould@facadetectonics.org
World Congress Coordinator
HOW TO SUBMIT AN ABSTRACT
To submit an abstract for Facade Tectonics 2020 World Congress please follow the instructions below: 
Navigate to the Facade Tectonics 2020 World Congress Open Conference system by clicking the link: https://facadetectonics.org/abstract-submission/index.php/ft2020wc/FT2020WC/login
If you have an existing Open Conference account from a previous submissions, please use those same credentials. If not, please create an account.
Once you have logged into your account, click the "USER HOME" link, located in the top navigation menu.

This will bring you to the area "My Conferences" where you will see a link for Facade Tectonics 2020 World Congress.

To begin the submission process, please click the "New Submission" option located to the right of the conference's title. PLEASE NOTE: If you click the "NEW SUBMISSION" link located in the top navigation menu, it will not work.

Once you have completed the necessary fields, please submit your work for review
If you have any questions, please contact Caroline Szuch at cszuch@facadetectonics.org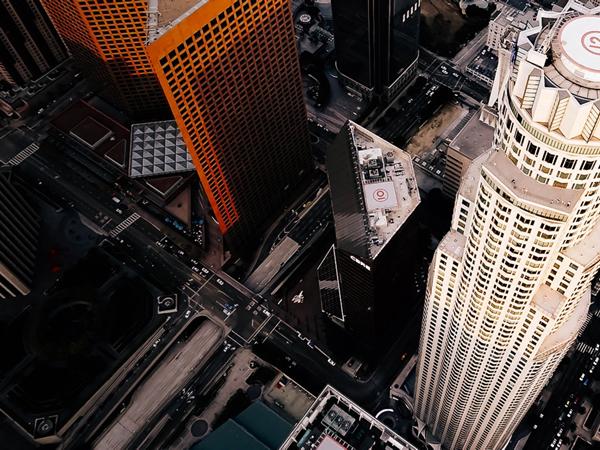 600
450
facadetectonics.org
2019-03-26T10:07:58
Call for Papers: Facade Tectonics 2020 World Congress - Facade Tectonics Institute
glassonweb.com