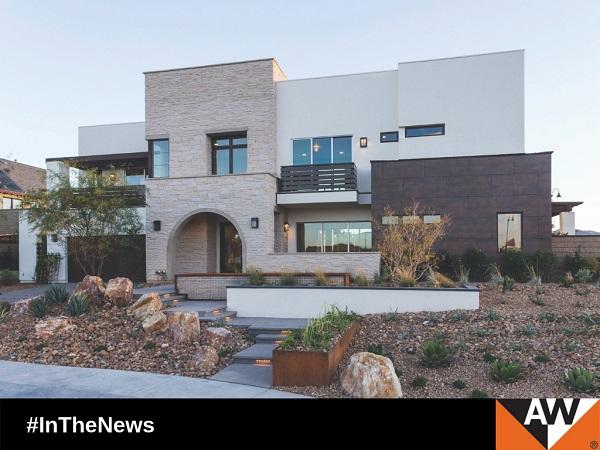 Photo source
www.andersencorporation.com
Company to Invest More than $105 Million and Create 415 Jobs Over Five Years.
Andersen Corporation, America's premier window and door manufacturer, today announced its intent to build a new manufacturing and distribution campus in the western United States.
The company is working with the State of Arizona and the City of Goodyear, Ariz., regarding a proposed location. Andersen plans to invest more than $105 million and create more than 415 jobs during the first phase of this expansion. 
Andersen has been leading the window and door industry for more than 115 years by creating different and better products and services and building brands people value and trust.
In recent years, the company has achieved unprecedented growth driven in part by its proprietary Fibrex® engineered composite products, including its Andersen® 100 Series and Renewal by Andersen® product lines. This expansion is part of the company's strategy to make significant investments to meet current and future demand for its Fibrex material-based products.
"This new manufacturing campus is an exciting opportunity for us to increase manufacturing and distribution capacity for our fast-growing Fibrex products and expand our presence in the western United States where we are experiencing significant growth," said Andersen Corporation Chairman and CEO Jay Lund.
"We are grateful for the support of Arizona Governor Doug Ducey, the City of Goodyear, Maricopa County and Greater Phoenix Economic Council and we look forward to working closely with these partners and tapping into a robust local workforce to build a world-class manufacturing operation in the region."
"We're thrilled that Andersen has chosen Arizona for this significant expansion which will create over four hundred new jobs," said Arizona Governor Doug Ducey. "We wish them even greater success in Arizona."
Unique to Andersen, Fibrex material is a high-quality, long-lasting engineered composite that has garnered more than 25 United States patents and become a different and better material used in numerous Andersen and Renewal by Andersen product lines. The products to be manufactured in the Goodyear plant will use a formulation of Fibrex material that contains a blend of wood fiber, mostly reclaimed from Andersen manufacturing processes, and thermoplastic polymer, some of which is also reclaimed.
"We are honored to have an award-winning company, such as Andersen in our community," said Goodyear Mayor Georgia Lord. "Andersen is known for its quality, energy efficient and environmentally friendly products, as well as their commitment to exemplary ethics in dealing with customers and communities. We are excited to have Andersen become part of the major corporate presence in Goodyear."
The proposed campus will initially include approximately 500,000 square feet of manufacturing and distribution space for Andersen's fast-growing 100 Series product line. The first phase of construction is expected to begin in early 2019, with anticipated operation by the middle of 2020. The campus will be owned and operated by Andersen Regional Manufacturing, Inc, a subsidiary of Andersen Corporation.
"Andersen Corporation's expansion to Greater Phoenix showcases the region's ability to meet the demands of a major manufacturing and distribution operation," says Chris Camacho, president and CEO of the Greater Phoenix Economic Council. "The site in Goodyear allows them to scale by tapping into local resources and a dynamic talent pool that is ready and willing to support their current and future growth."
The company anticipates potential total investment of at least $200 million through additional future expansion of the campus. 
"Manufacturing in Arizona continues to thrive, and when companies like Andersen choose to operate here, it strengthens the sector even more," said Sandra Watson, president and CEO of the Arizona Commerce Authority. "Once again, the West Valley has proven to be a hub for manufacturing and distribution. This is a significant investment in Goodyear by one of America's best-known brands."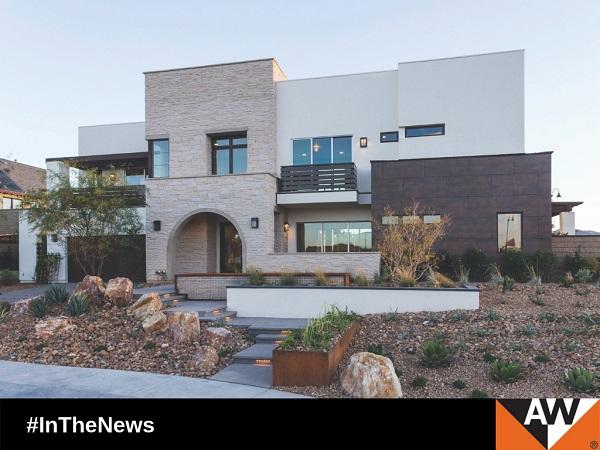 600
450
www.andersencorporation.com
2018-09-13T11:20:00
Andersen Corporation Announces Plans to Build Manufacturing Campus in Arizona
glassonweb.com