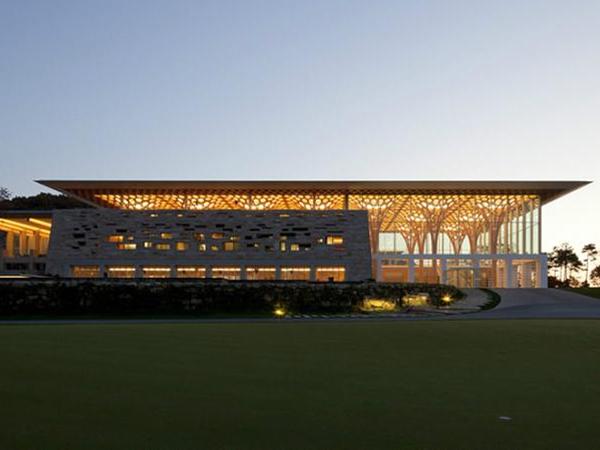 Photo source
www.alumil.com
The advanced architectural systems of ALUMIL were selected to meet the demanding needs of the project.
The unique building complex "Haesley Condominium" in South Korea designed by the famous Japanese architect Shigeru Ban is a blend of architecture that combines harmoniously wood, stone, glass and aluminium. One impressive characteristic of the central building is that its roof is supported by an array of wooden columns which form a set of multiple glazed domes. Specifically, the building houses the "Nine Bridges" Golf Club, one of the most prominent of its kind in South Korea and consists of the main building, a VIP lounge, a casino and private suites.
The advanced architectural systems of ALUMIL were selected to meet the demanding needs of the project, and particularly the innovative minimal sliding system SUPREME S650 PHOS with vertical electrical insect screens. SUPREME S650 PHOS is a thermally insulated sliding system that provides maximum comfort and excellent functionality. Its minimal design with very slim profiles and the ability to create sliding doors & windows with extensive glazing surfaces through concealed sashes, enhance the daylight intake and the visual contact to the outside.
ALUMIL's highly skilled engineers addressed the high demands of the project through innovative solutions. Concerning energy efficiency, SUPREME S650 PHOS met the high requirements encountering effectively the extreme temperature fluctuations and the high humidity levels which characterize the region. The solutions which were implemented ensured constant thermal comfort in the inside, as well as the absence of condensation under any circumstances during extreme winter or hot and humid summer.
The high performance and the great number of the provided alternative solutions (double or triple glazing, corner constructions, integrated insect screens, motorized sliding doors, in-floor track with floor finish etc.) make SUPREME S650 PHOS an excellent choice for modern and luxurious buildings.
With over 30 years of experience, ALUMIL is one of the leading companies worldwide in the field of architectural aluminium systems, having undertaken until today a vast number of projects in every corner of the globe.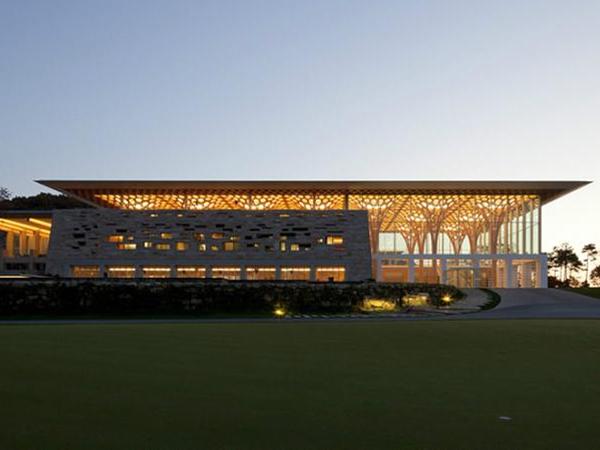 600
450
www.alumil.com
2019-09-27T08:00:00
ALUMIL stood out in South Korea with the minimal sliding system SUPREME S650 PHOS
glassonweb.com