HHH Tempering Resources, Inc.
Company address
3004 NE 112th Avenue, Suite A-B
Vancouver 98682 WA
United States
COMPANY DESCRIPTION
The Highest Quality in Tempered Glass Furnaces
About HHH Tempering Resources' History
Since 1994, our company has been a global leader in glass tempering equipment. We pride ourselves on providing reduced energy costs, easy maintenance, glass quality and accurate temperature monitoring to provide you with equipment that outlast the competition. Our U.S. headquarters and factories enable us to service and maintain our equipment 24/7 to ensure minimal productivity loss, and our consultative approach ensures the right furnace to maximize your revenue opportunities.
HHH Tempering was founded by John Haws and Keith Hunt. Both founders were key Mrozeck Tempering Furnaces employees and had over a combined 30 years of experience.
Pictured above: Keith Hunt (left side) and John Haws (right side)
The success of Mrozeck furnaces made it an easy decision for Haws and Hunt to build a new glass tempering furnaces manufacturing company. Now HHH Tempering Resources glass tempering furnaces and equipment is in use across North America and Australia.
Glass Industry Affiliations
The HHH Tempering Resources team maintains membership with the following glass-industry organizations:
Leadership
After celebrating 20 years of service to the glass manufacturing industry, HHH Tempering Resources completed a planned leadership transition in early 2015.
During the transition period, previous majority owners Leon and Rick Silverstein moved ownership to an employee group of glass industry veterans and outside investors. A group of principal employees that includes: Mike Synon, Terry Hessom and HHH founders, John Haws and Keith Hunt, formed the new leadership team. As part of this planned organizational evolution, the Silverstein's stepped down.  The current HHH team expressed appreciation for Silversteins 20 years of leadership throughout the transition.
Differentiators
Custom manufacturing with a customer focus –
Our team is driven by our commitment to exceeding customer expectations, while designing top quality, custom glass tempering furnaces and equipment.
The majority of our glass tempering furnaces are engineered to specific client needs and custom requirements. Our collaborative and client-driven approach produces a custom tempering furnace fabrication and build.  Your product needs and desires are accounted for throughout the process and in the final product. Every one of our furnaces is custom built to provide a a greater ROI.
Competitor repairs and upgrades –
HHH Tempering has also upgraded and rebuilt competitors' glass tempering furnaces, provided bay additions, control system upgrades, aspiration systems and technical support.
A range of support services –
Our best-in-class service spans beyond furnace manufacturing. HHH Tempering consulting and support services include:
Tempering furnace relocation and installation
Service agreements that cover both preventative and emergent maintenance
24/7 technical support
Refurbished equipment sales
Furnace accessories
Glass furnace rebuilds and upgrades
Quench design
Software upgrades and customization
Pre-Audit assistance for PPG & Guardian Certification
Products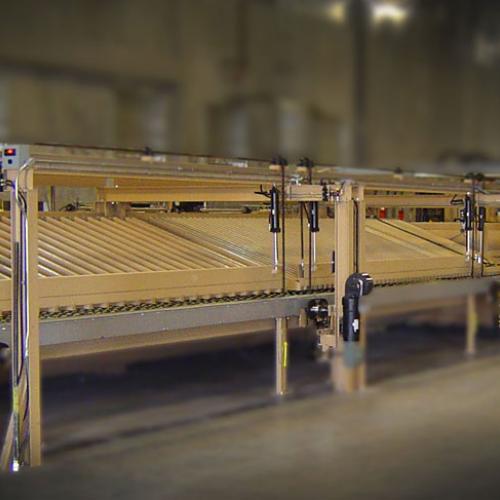 Glass Tempering Furnaces
SEND INQUIRY
HHH Tempering Resources' furnaces provide the ability for your business to grow through increased sales and production—you won't find a more reliable or higher quality system in the industry. Our glass tempering furnaces are known for outlasting the competition, reducing your energy costs and ensuring less downtime.
More details ...
HHH Glass Tempering Furnace Benefits
Designed with redundancies to ensure operational up-time
Cost effective ceramic end caps improve roll wave distortion
Ceramic rolls are tested to an average "TIR" less than .005"
Engineered for quick adjustments between glass thicknesses and edge kink elimination
Designed with random oscillation to improve glass tempering consistency and eliminate iridescence
Programmed for bias zones to eliminate hot and cold inconsistencies
Produced to manually adjust quench setting and occupy the smallest footprint
Redundant drive belt continues to roll if belt breaks
Built with cost effective ceramic rolls, no costly end caps required
Operated with Windows-based, touch screen technology
HHH Glass Tempering Furnace Features
Capacity to temper glass from 3mm to 19mm thick
Replacement parts are commercially available from suppliers such as Grainger®
Hard coat or soft coat tempering solutions available
Custom HHH Glass Tempering Furnace Manufacturing
Every furnace is designed and manufactured to meet your specific tempering requirements from sizes 42″ to 120″.
Work with HHH Tempering Resources for glass furnace customization that begins on day one. Our process starts with extensive interviews of your team so that HHH engineers can incorporate all of your needs and desires into the glass furnace design, build and installation. Some topics covered in the interviews include:
Glass manufacturing plant dimensions
Electric power availability
Local noise abatement issues
Floor and subfloor weight requirements
Waste water needs
For more information on the HHH Tempering Resources' production process, click here.
Electrical Requirements and Support for HHH Glass Tempering Furnaces
Plan for at least 300 kW
The highest production furnace requires almost 1,900 kW
Panels are built and labeled as UL-508A Industrial Control
Our electrical department offers assistance to your electrical contractor from design to installation. 
Specifications and Sizes: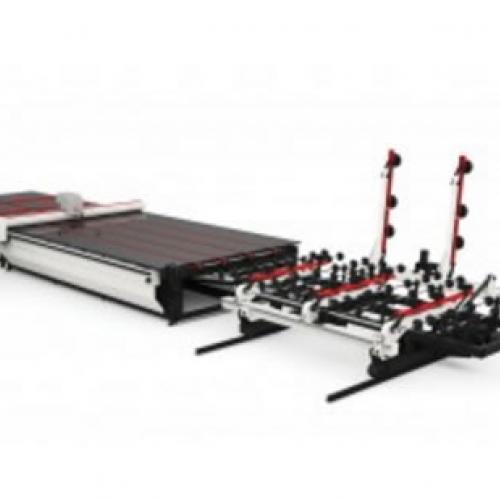 Glass Fabrication Equipment
SEND INQUIRY
Maximum Uptime with Glass Fabrication Tools. Glass quality at peak performance while optimizing for fast return on investment is priority number one for your team. We get that. To keep your fabrication and tempering lines running smoothly, HHH Tempering offers a complete line of high-quality glass fabrication equipment, at an affordable price.
More details ...
Comprehensive Glass Fabrication Tools and Equipment Supplier
In addition to our own glass tempering furnaces, HHH Tempering Resources offers the following lines of glass fabrication tools and equipment:
Cutting Systems
Waterjet
Handheld Cutting Tools

Diamond & Carbide Cutters
Oil-Feed Cutters
Pistol Grip Cutters
Cutter Heads, Holders, Wheels and Axles
Drill Bits
 

Glass Washers
Glass Handling Equipment

Jib Cranes
Vacuum Holders
Vacuum Pads
 

Glass Seamers
Glass Grinders
Best-In-Class Service Beyond Furnace Manufacturing
At HHH Tempering Resources we service everything we sell. We take the technical service and support for all of your tempering and fabrication equipment seriously. You can expect the same high level of reliability you've come to expect from our tempering furnaces when purchasing any of our glass fabrication tools and equipment.
Our tempering resource experts are available 24/7 to provide full-service maintenance, technical support, parts and peace of mind.
Access Our Full-Line Catalog Today
We know that no single product will fit every glass fabricator's needs. We also understand that you need to maximize your revenue potential while minimizing your time spent searching for the best products and service at the right price.
Consider the search complete with two simple steps:
Review our comprehensive line of glass fabrication tools and equipment, including detailed specifications, by downloading our HHH Tempering Resources Product catalog here.
 
Request a quote or ask questions about the specific glazier's tools you need by contacting an HHH Tempering Resources' expert at info@hhhtempering.com.
We pride ourselves on our consultative approach to sales and service, matching your needs with the right glass fabrication tools for reduced energy costs, easy maintenance, glass quality and accurate temperature monitoring. Contact us today to fulfill your current and future needs.