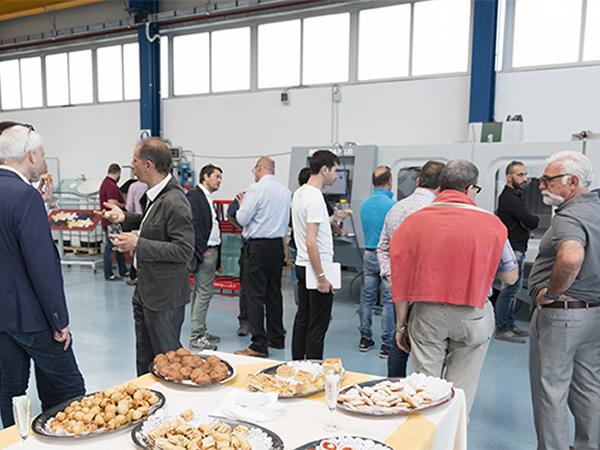 Photo source
www.bottero.com
Coming from Italy, Greece, Spain, the UK and China, the buyers took part in an open house event hosted by the company at its headquarters and at its plant in Trana.
Buyers from all over the world came to visit Bottero in Cuneo. On Thursday 8th and Friday 9th June, 50 buyers from Italy, Greece, Spain, the UK and China took part in the first of several open house events organised by the world-leading company based in Cuneo, specialising in the manufacture of machines and plants for glass processing.
During the two-day event, the company held business tours during which visitors were able to learn more about all of Bottero's know-how, especially with regard to the solutions developed by the "flat glass" division.
On Friday, 9th June the tour took place at the operational unit of Trana, in the province of Turin, where numerical control machines are produced and, specifically, the design, construction and technical support of devices for sheet edge processing. A second open house event is scheduled for 29th and 30th June.
The buyers were welcomed by Marco Tecchio, Managing Director of the Bottero Group, and by Davide Cigna, Sales and Marketing Director of the "Flat Glass" division: "In June, we organised two open house events dedicated to our trading partners – said Davide Cigna.
"Our aim was to introduce our company and the developments that it has managed to implement in the last few years, in terms of global presence but also the significant investments it has made in production and in the development of machine tools."
At the start of the tour, visitors were entertained with a brief history of the company's foundation and its growth. Over the years, it has become a leading multinational company in its sector and currently employs more than 800 people.
The buyers were then given the opportunity to actually see how Bottero's machines are built, assembled and tested and, in particular, to meet its employees who work every day with great passion and dedication to improve the skills needed to ensure the excellence of its products and, as a result, of the service offered.
"These open house events - Managing Director Marco Tecchio added - are the first of a series of events to celebrate the company's 60th anniversary. It was established in 1957 and has now become an Italian multinational group led by families from Cuneo who dedicate all their time to ensure its growth, so much that in 2016 our turnover exceeded 170 million euros. Celebrations will get going next autumn, with several events especially organised to properly celebrate this important milestone for the company."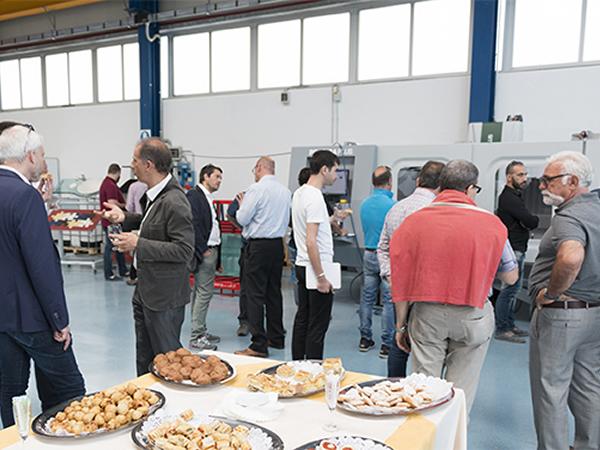 600
450
www.bottero.com
2017-06-19T09:51:24
Buyers from all around the world visited Bottero's headquarters in Cuneo and discovered its technology
glassonweb.com